Want to Be On 'Survivor'? CBS is Casting for 'Survivor 43' and 'Survivor 44'
Survivor 41 is a wildly different game from past seasons of the show, which means new players will have to put their wits, social game, and mental as well as physical stamina to the test like never before. Do you think you have what it takes to be a Survivor castaway? CBS is casting for Survivor 42 and Survivor 43 right now, and castaway Ricard Foyé says you should apply. Plus, Jeff Probst's tips for applying to be on Survivor.
Ricard Foyé says you should apply for 'Survivor' casting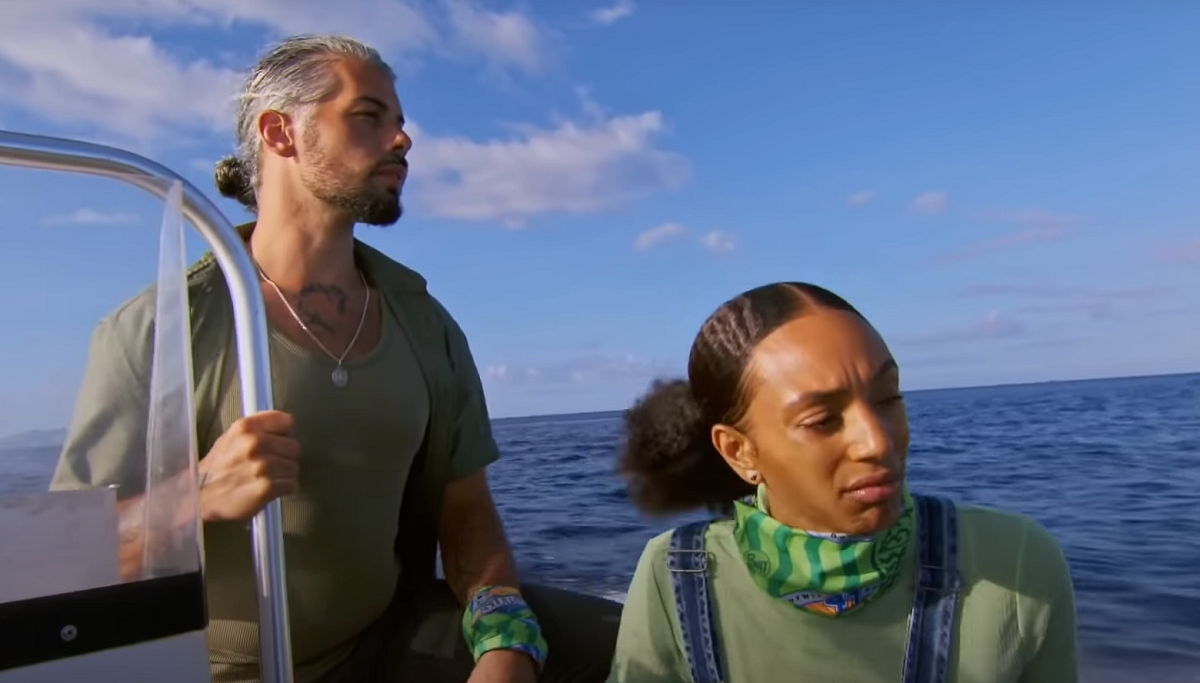 CBS has begun its casting call for castaways on Survivor 43 and Survivor 44, and current castaway Ricard Foyé wants you to apply. Ricard says regardless of whether or not you think you'll make it on, it's worth making the effort.
"Hello everyone, Ricard Foyé from season 41 of Survivor. They are casting right now for seasons 43 and 44 on CBSsurvivorcasting.com. If you've ever been interested, if you've ever been nervous and had an excuse why you shouldn't send in your tape but you wanted to, just go do it!" Ricard said on his Instagram story.
"When you go to CBSsurvivorcasting.com there's a link right in the center that brings you to a video file where the casting director tells you exactly what they're looking for. Just listen to the tips. Don't think anything else, just do exactly what they say. They just wanna see who you are. No more excuses, go apply right now."
The castaway went on to add that he did his own audition tape in a single take, possibly without pants.
"February of 2020, Valentine's Day, I was alone in a hotel room because I had to work, like I am now. I was probably not wearing pants. I was sitting at one of the little desks in the corner, and I took my audition tape. One take. Sent it in, got a phone call a couple of months later, they watch every single submission, and now you're about to watch me in Episode 3," Ricard explained.
Jeff Probst's tips on how to get cast for 'Survivor'
While the CBS Survivor casting website has instructions and tips for applicants, Jeff Probst has some tips of his own when it comes to casting. Notably, Probst says you should keep applying, even if you don't get on the show the first time around.
"A couple things happen [with the casting/audition process]. 1) We miss good people all the time, 2) the type of person or what we're looking for in a person can shift over time, and 3) people change and they become a little more aware of what it is you need to be on Survivor, or just because of life experience they become more appropriate for Survivor because something shifted in their life," Probst said on Instagram.
Probst added that Survivor isn't looking for a potential winner, they're looking for someone who can tell a good story and be genuine while doing it.
"We're really just looking for people who know who they are and have the ability to tell that story in an entertaining way," Probst said.
Jeff Probst encourages fans to play along at home
Even if you don't think you're a good fit for Survivor, you can still play along without applying for CBS' casting call. Probst has been posting weekly "what would you do" scenarios to his Instagram account for Survivor fans to weigh in on.
This week's question involves leaving camp at night for a potential reward — and all the risks that choice entails.
"Alright, here's a 'what would you do' from tonight's episode of Survivor. If given the opportunity would you attempt to sneak out of camp at night, knowing it's Survivor 41 and players are aware these things happen and they're constantly on the lookout?" Probst asks fans.
"If the answer is yes would you enlist the aid of somebody in your alliance to maybe cover your tracks or create some sort of decoy? Or would you go it alone to try and secure what would really be a secret advantage that nobody else knows about?"
"It's a big risk to leave camp because if you're wrong and you come back and everyone's awake, you're in trouble. If you pull it off, it could change the game," Probst explains.
Source: Read Full Article