Will 50 Cent Buy Starz Network?
Curtis "50 Cent" Jackson has been an intricate part of the Starz network since came aboard the drama series Power as an executive producer. Since 2014, the rapper/businessman has served as an actor on the series, director and he's worked on the music. His relationship with Starz has expanded outward with the rest of the Power Universe which includes Power Book II: Ghost, Power Book III: Raising Kanan, Power Book IV: Force, and Power Book V: Influence. His new series BMF is also thriving.
Now, amid some tension with Starz, it seems that 50 Cent is looking to buy the network.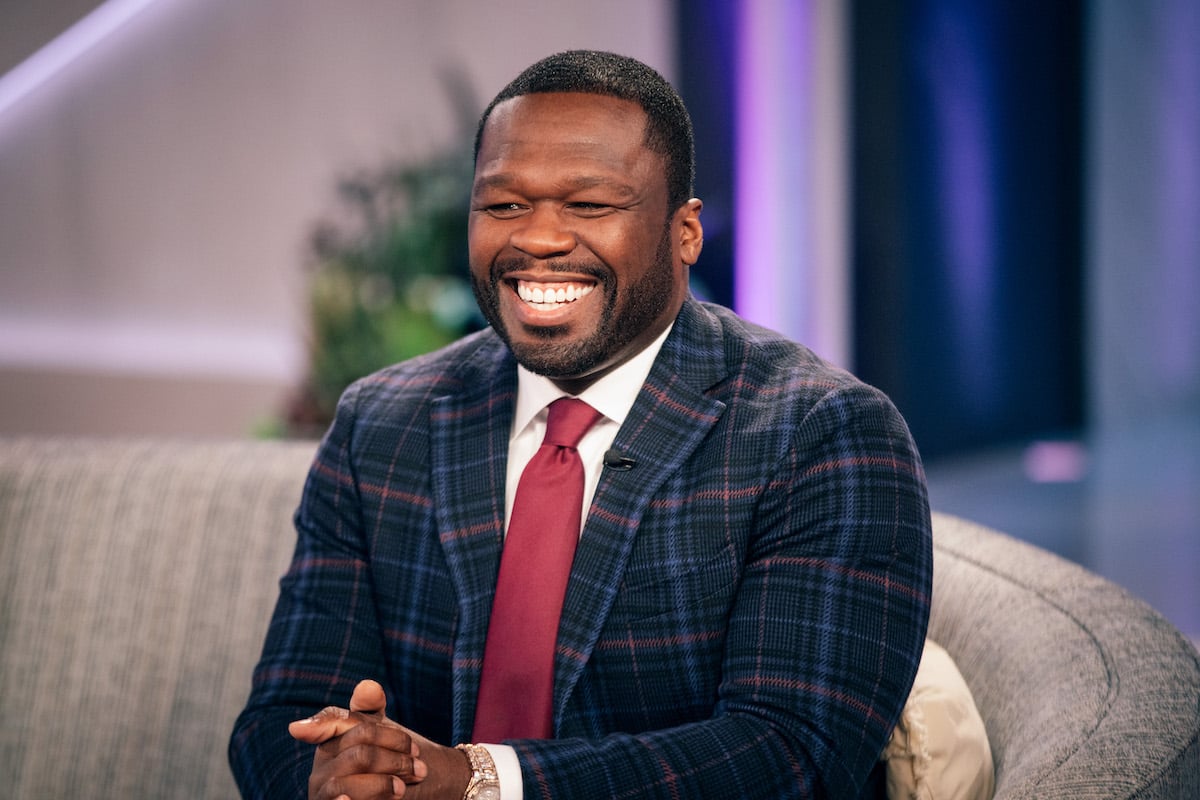 Why is 50 Cent upset with the Starz network?
50 Cent's latest gripe with Starz comes after they accidentally leaked BMF episode 107 "All In the Family" ahead of its Nov. 14 debut. "Starz is a sh*t show, they better sell it fast. They put the f****** BMF show on, then took it down. what network does shit like that?," he shared on social media. "They just ruined the anticipation of The episode I directed, I WORKED HARD ON THIS. I can't work with these people anymore."
The episode was apparently available to stream on the Starz app for three hours before it was snatched down. However, a spokesperson for the network says all of this was due to a technical error.
"The fan demand for BMF, and specifically this highly anticipated episode directed by executive producer Curtis '50 Cent' Jackson, is undeniable," the spokesperson said via The Hollywood Reporter. "There was a technical glitch that allowed fans that have the Starz app who logged in right at midnight to temporarily access the episode early. The episode will be released globally as planned on Sunday, Nov. 14, across all Starz platforms."
Will 50 Cent buy Starz?
Now, it looks like 50 Cent is ready to buy the Starz network amid their latest debacle. Frustrated with their snafu, the executive producer posted a screenshot of Starz's success in large part due to his shows. He captioned the photo with talks about purchasing the network.
"WTF is this, ​🤷🏽‍♂️ No Raising Kanan, No BMF, what do you think made their stock jump," he shared. "I gave them two hits back to back Smh ​😆these people be crazy, smart as hell but no common sense." He then added, "I'm gonna look into buying the STARZ network."
It's no secret that the rapper has worked to build a TV empire, so we're certain that he has more than a few options under his belt.
Will the executive producer leave the Starz network?
It's possible that 50 Cent could look into buying the Starz network. However, he could also walk away altogether, following Power creator Courtney Kemp's move to Netflix. After all, the rapper's $150 million deal with the network is set to come to an end in 2022.
In fact, 50 Cent expressed interest in walking away just a few months ago. Ahead of the debut of Power Book III: Raising Kanan he announced Tony Award winner Patina Miller's casting before Starz dropped the news which caused a bit of a frenzy.
"STARZ is upset i posted @patinamiller (smh emoji) I didn't know that picture wasn't out, but i do know i have to build faster and get the f*ck outta here this sh*t is a mess," he shared on Instagram.
Source: Read Full Article