Yep, Season 2 of 'Euphoria' Is Officially Happening and the Cast Has Already Started Working on It
Since Euphoria season 1 ended last summer, fans have been absolutely dying to get their hands on more episodes. The dark drama follows the life of Rue, a drug-addicted high school student who's navigating friendships while trying to stay in recovery. It stars every young actor you're obsessed with right now: Jacob Elordi, Sydney Sweeney, Barbie Ferreira, Maude Apatow, Hunter Schafer, and, duh, ZENDAYA.
While details on the second season are pretty scarce, here's all the info we have so far.
Um, it's officially happening!!
HBO confirmed the show was renewed for season 2, which is major, major news. It announced the news on its social media channels.
#EUPHORIA has been renewed for season 2 💜 pic.twitter.com/5QvRZKfLAr
And people are super pumped about it, naturally.
YAAAAAAAAAS pic.twitter.com/BJ0kD77Bib
It looks like Zendaya is returning.
The day the news originally broke, Zendaya tweeted to say how excited she was. She wrote, "Literally just got the call. Can't say thank you enough for the support we've seen, wow…."
Literally just got the call. Can't say thank you enough for the support we've seen, wow… https://t.co/XJtdQaWaL9
Maude posted the news on her Instagram Story, so it looks like she's excited too.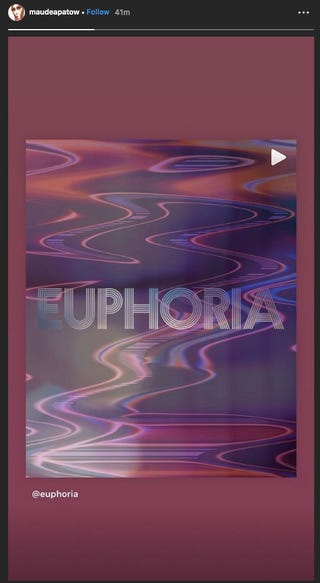 And a bunch of cast members were commenting on the actual Instagram post, like Storm Reid (who plays Rue's little sister), Hunter, Barbie, and Alexa Demie (who plays Maddy). Basically, people are pumped, but we don't know for sure who will return.
They've already started pre-production.
Yep!! We're doing the damn thang! Per the official Euphoria Instagram account, the cast of the show just did presumably their first(?) table read. A picture of Zendaya and Angus Cloud was posted with the two of them reading through their official season 2 scripts!
"Here we go !!!!!!!!!!!!!!!" the caption of the photo said. AH, WE CAN'T WAIT.
We're probably going to have to wait awhile.
If they're just starting the table reads right now, that means we have a ways to go before we actually see any new episodes. In an interview with Hypebeast last year, Angus Cloud (who plays Fezco) revealed that they won't start filming the next season until "sometime next year," which turned out to be true. The first season took eight months to shoot, so we might not even see new episodes in 2020.
We have no idea what the plot will be yet.
Because the first season isn't over yet, it's hard to figure out what the second season will even be about.
In an interview with Entertainment Weekly last August, a reporter asked Jacob what the deal is for season 2, and he said he had no idea. "I know nothing about season 2. When we were making season 1, I knew nothing about season 1," he said. "We kind of just go for it. I mean, not that he's holding back information or anything. We just finished season 1, so I'm good. I can wait."
If we're lucky, though, it'll include more One Direction fanfic and Nate abs appearances. A girl can dream!
But Jacob says he's down for whatever.
In that same interview, the reporter asked Jacob if he wants Nate to have a redemption arc in the new season.
"Whatever it is, I want him to have a life and I want it to be honest. I truly don't have any qualms about which direction it goes. I mean, obviously, it would be a lovely story if he turned out to be a real sunflower and lit up the world. But I definitely want it to be just true and real to his experience and I want it to kind of make sense. And I'm not sure what that looks like."
But for the most part…the cast is in the dark.
FYI, the stars of Euphoria probably don't know much about what's going to happen either. Javon Walton (Ashtray) told Hypebeast that they watch the show at the same time as the audience does. Great!
We'll see the ramifications of Rue's relapse.
There was some confusion after the finale about whether Zendaya's character did, in fact, relapse, but Hunter confirmed it this week. In talking about Rue's decision to leave Jules at the train station, she said, "And while she does relapse, I think that that decision can sort of be seen as a glimmer of hope, maybe, and that she's not making decisions around this sort of toxic idealization of Jules."
The second season will probably deal with the consequences of that decision.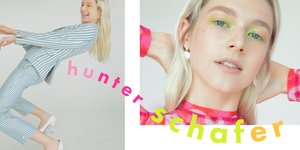 There probably won't be too many seasons total.
While the show was renewed for a second season, it definitely won't be one of those shows that goes on forever. The characters are high schoolers, obviously.
"Well, [the characters] are in high school, so there are only so many seasons it can go," HBO president Casey Bloys told TVLine. "There's a time limit."
HBO is planning on letting the creator, Sam Levinson, make the call on that. "We'll follow [Sam's] lead on that," Bloys said. "There is no set plan. But I don't think you want 30-year-olds playing [high school students]."
So yeah. Get pumped for season 2, but maybe prepare yourself for that to be the last season ever. Sorry!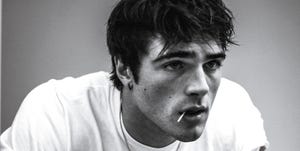 Source: Read Full Article