2016 Broke the Voting Record — Here's How 2020 Is Doing So Far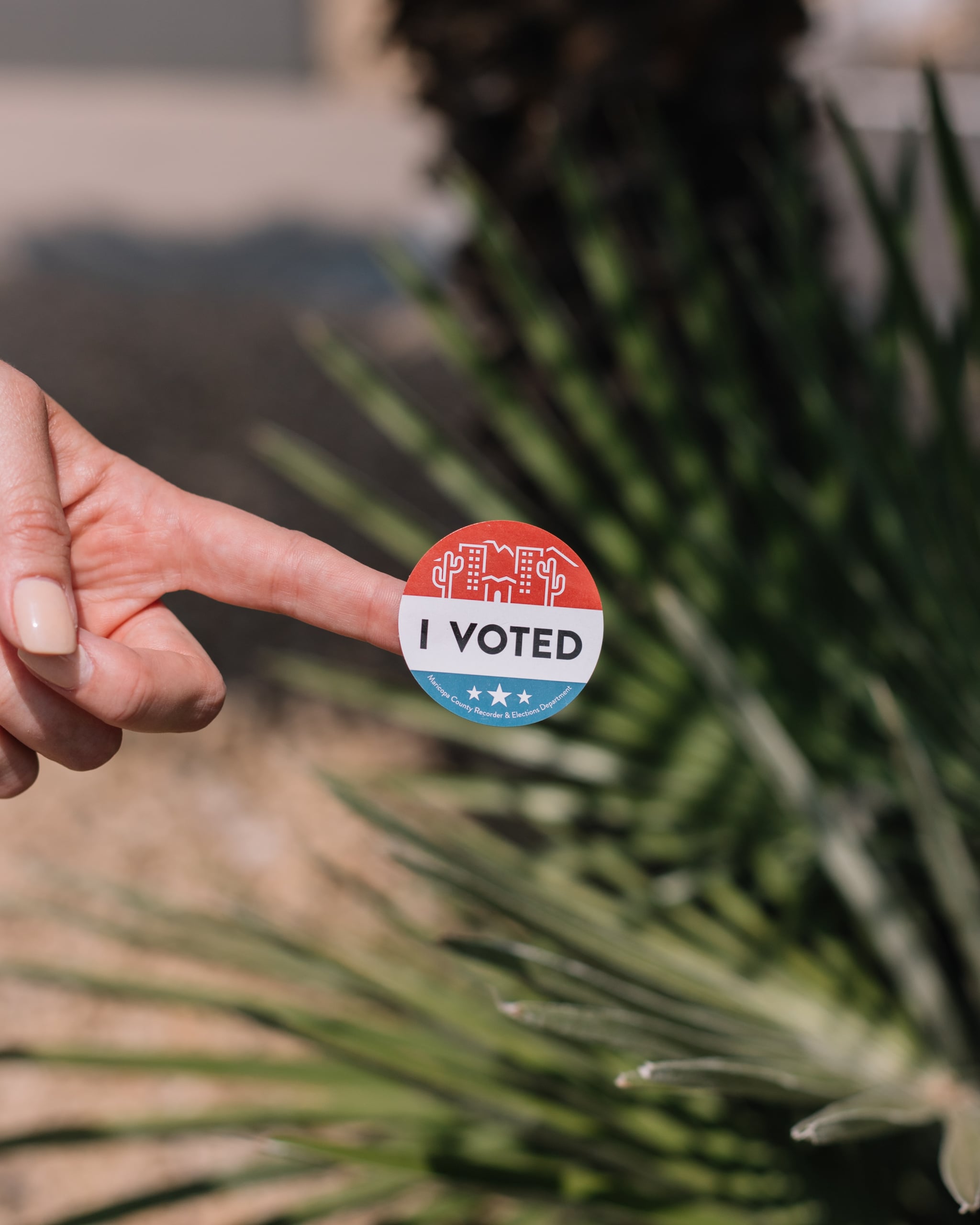 With less than two weeks until the 2020 election and an already record high number of early voters, you may be wondering how many people voted in the last election compared to this one. In 2016, after then-Republican nominee Donald Trump ran against Democratic nominee Hillary Clinton, the United States Election Project announced that nearly 139 million citizens cast their ballots for their chosen candidate. By the sheer number, that's not a bad turnout! In fact, 2016 set a record for the all-time highest number of voters in US history. However, Business Insider reported that this number still only represented about 60 percent of the country's eligible voters.
Now, it's pretty safe to say the 2020 election is, at best, wild. Trump is running for re-election, challenged by former Vice President Joe Biden. Trump and Biden are accompanied on their respective tickets by Vice President Mike Pence and Senator Kamala Harris. From a global pandemic, cringeworthy debates, and divergent views from the nominees on virtually every topic, this campaign season is unlike any other. Amid all the chaos, it will be interesting to see this affects voter turnout. Will it reignite the fire to participate in civic duty?
Will 2020 Set a New Record For Voter Turnout?
It's impossible to say with certainty if more people will vote in the 2020 election than in 2016; however, early voting does show intense enthusiasm. The Washington Post reported that at least 35.9 million people have already voted through mail-in ballots or at early polling stations in their states. In October of 2016, only 5.9 million people had voted early.
Many of these votes come from the completely valid mail-in ballots citizens are taking advantage of in light of the COVID-19 pandemic. While the amount of early voting shows an extreme desire to participate in civic engagement, it doesn't guarantee more people will vote in total. Still, the number of early votes has surprised even election experts.
What Do These Numbers Show?
While it's still too early to predict an outcome, the number of early voters shows that in spite of all of the challenges 2020 has presented, citizens want their voices heard.
Source: Read Full Article