Inside Beirut's ground zero: Sky News enters epicentre of disaster with first international rescue teams
Less than 48 hours after a giant explosion that wrought devastation in its capital city, Lebanon is grappling with the grim realities of a disaster that killed at least 145 people and left hundreds of thousands homeless.
Footage and images of the enormous blast have reverberated around the world, triggering both a flood of donations – and intensifying questions as to what caused it.
And as the first international search-and-rescue teams entered the focal point of the catastrophe today, Sky News' special correspondent Alex Crawford was with them.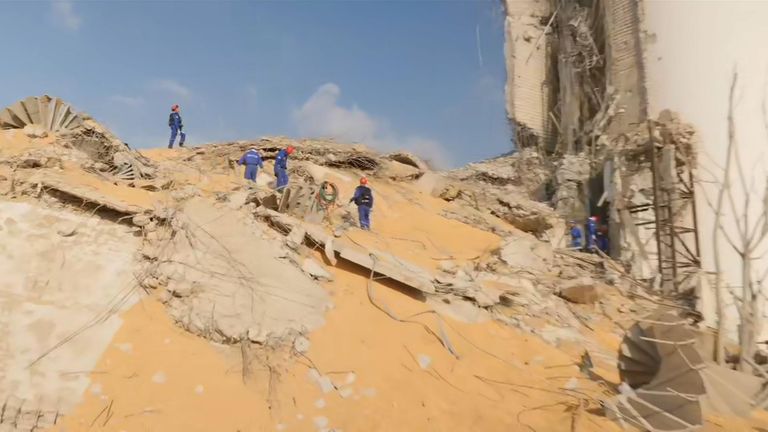 This is what she saw:
It is the first time we've managed to get to the epicentre of the explosion and it is pretty devastating.
This is ground zero
The destruction that has happened here is quite enormous.
The people in blue around us are a Russian search-and-rescue team. They have just arrived within the last half hour or so. We came in with them.
They are going to make as thorough a search as they possibly can underneath this pile of destroyed grain.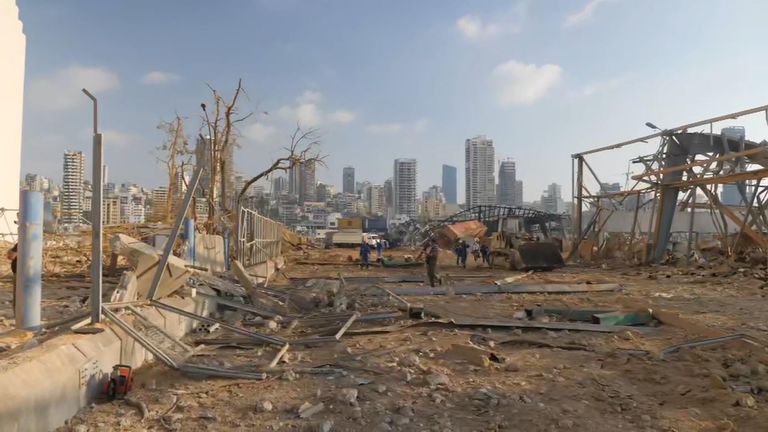 We're right next to the huge silo that contained the country's grain supplies and they are standing on one of its columns.
There is now less than a month's supply remaining for the entire country.
Apart from the food insecurity problems that are inevitably going to result from this disaster, there are possibly people underneath this pile.
We've spoken to a member of the Lebanese civil defence, who are here and have been working here since the explosion.
He said that if there was anyone who was here and was standing above the ground, they didn't survive.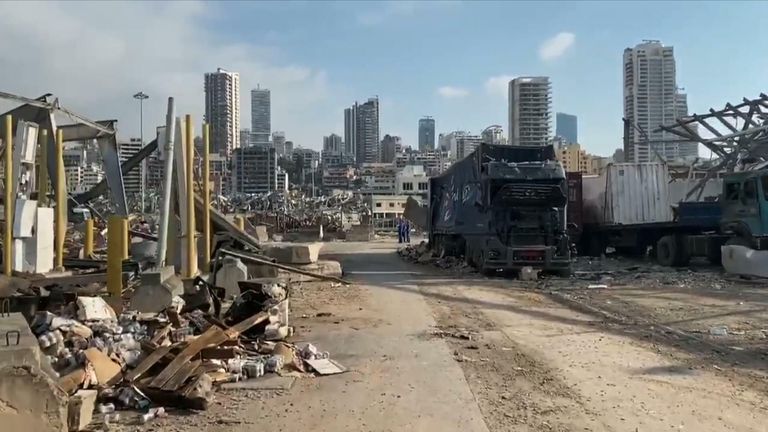 Everything was obliterated.
They haven't even been able to recover bodies from here, just parts of limbs.
But underneath, he said, the maps show that there is an underground room.
That gives them a sliver of hope that, maybe, people somehow survived under there and they are going to be searching this area in particular.
They have a drone which we can hear above us, just to help them identify weak spots where they might be able to dip down below.
Source: Read Full Article