Join Us in Cringing at This Supremely Awkward Video of Trump Trying to Hold Melania's Hand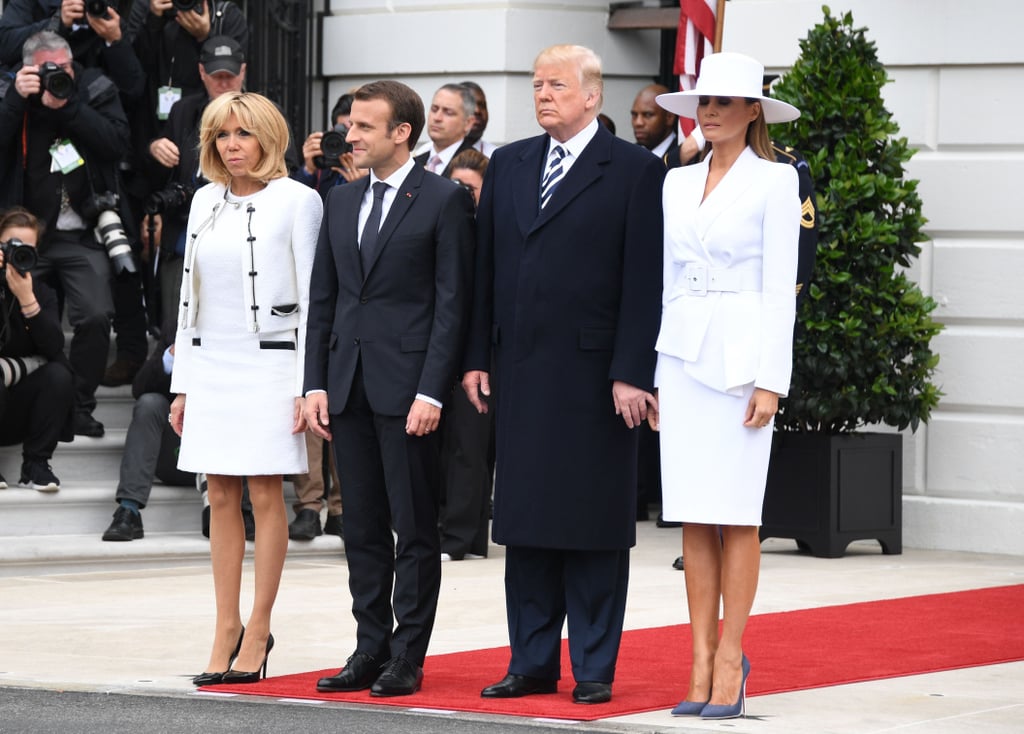 It looks like Merriam-Webster Dictionary may need to edit its definition for the word "awkward," because the absolute embodiment of the term just unfolded before our very eyes. When Donald and Melania Trump welcomed French President Emmanuel Macron and his wife, Brigitte, to the White House on April 24, the POTUS and FLOTUS shared a supremely uncomfortable moment in front of the cameras.
While the first couple posed side by side, Trump apparently really wanted to hold his wife's hand, but she simply wasn't having it. He proceeded to wiggle one of his oddly tenacious pinky fingers into Melania's grasp until she finally submitted to his prodding and held his hand, though she didn't appear too pleased about it. Watch the odd moment unfold in the video below if you're in the mood to cringe.
— laney (@misslaneym) April 24, 2018
You're likely having a severe case of déjà vu, because this isn't the first time our president has had a wince-worthy hand-holding encounter. Allow us to take things back to May 2017, when Melania memorably swatted her husband's hand away while walking down the tarmac in Tel Aviv, Israel. He's also shared a host of strange hand-shaking incidents with other world leaders during his time in office, and he added yet another one to his growing list on April 24 when he strangely grabbed Emmanuel Macron's hand on multiple occasions. I'm starting to think Trump's apparent obsession with hands is reaching fetish-like levels.
Read on to see the cringe-worthy footage from the recent White House event, along with some pretty entertaining Twitter reactions to what went down.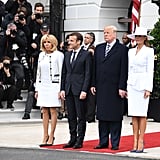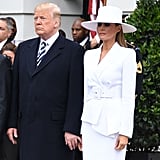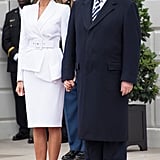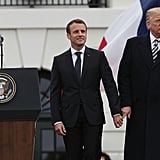 Source: Read Full Article