London's latest skyscraper is shaped like a giant tulip and is 1,000 feet tall
London already has a number of strangely named skyscrapers: the Gherkhin, the Cheese Grater and the Walkie Talkie. Now another may soon soar above the city's skyline.
Architects Foster + Partners want to construct "a new public cultural and tourist attraction," with a design based on, of all things, a tulip. The project is a joint venture, with financial backing from the J. Safra Group.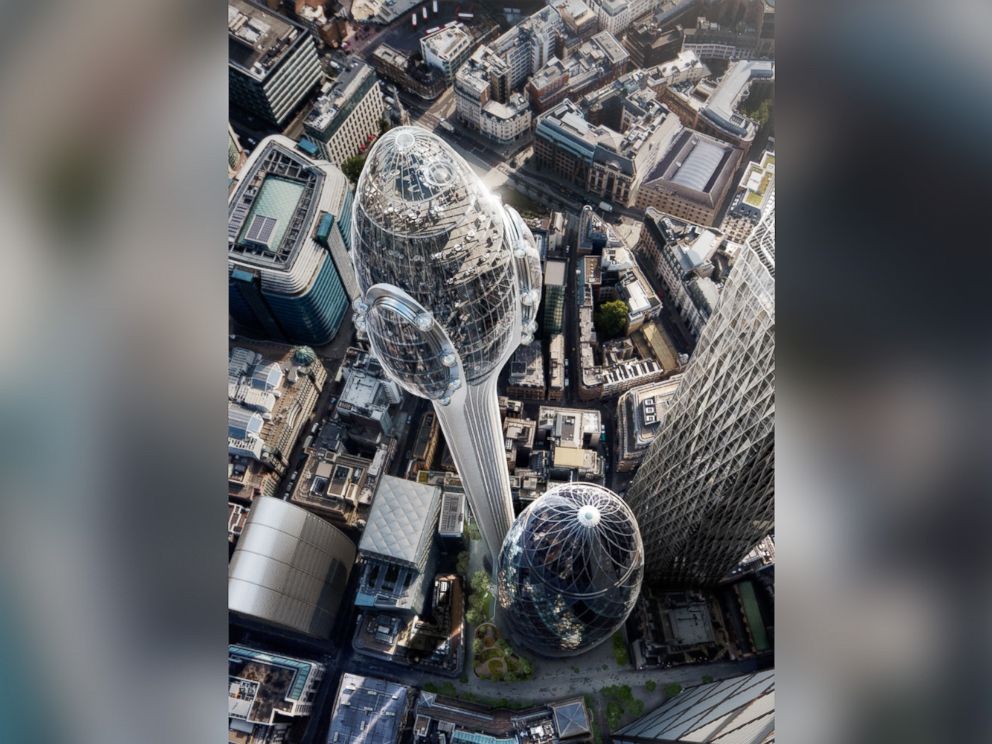 The Tulip skyscraper would not include office space. Instead, there will be bars, restaurants and viewing platforms that give a 360-degree view of the city. The architects promise that the Tulip will be "a classroom in the sky" by offering 20,000 free places per year for London's school children to visit.
Standing at 1,001 feet, the Tulip would be the highest building in The Square Mile, the historic district of central London. It will be a touch shorter than the city's tallest tower, the Shard, which stands at 1,004 feet. But the Tulip's viewing platform will be the highest in the city, according to the Evening Standard.

The planning application was submitted to the authorities on Nov. 13. If accepted, construction on the Tulip could begin in 2020 and be completed in 2025.
"We are delighted to benefit from the exceptional talent of Foster + Partners in bringing to London this world-class visitor attraction," Jacob J. Safra said in a statement. "The Tulip's elegance and soft strength complements the iconic Gherkin. We are confident in London's role as a global city and are proud to offer its schoolchildren a state-of-the-art classroom in the sky to appreciate London's history and dynamism."
Source: Read Full Article