Michael Jordan returns home to North Carolina, meets with Hurricane Florence victims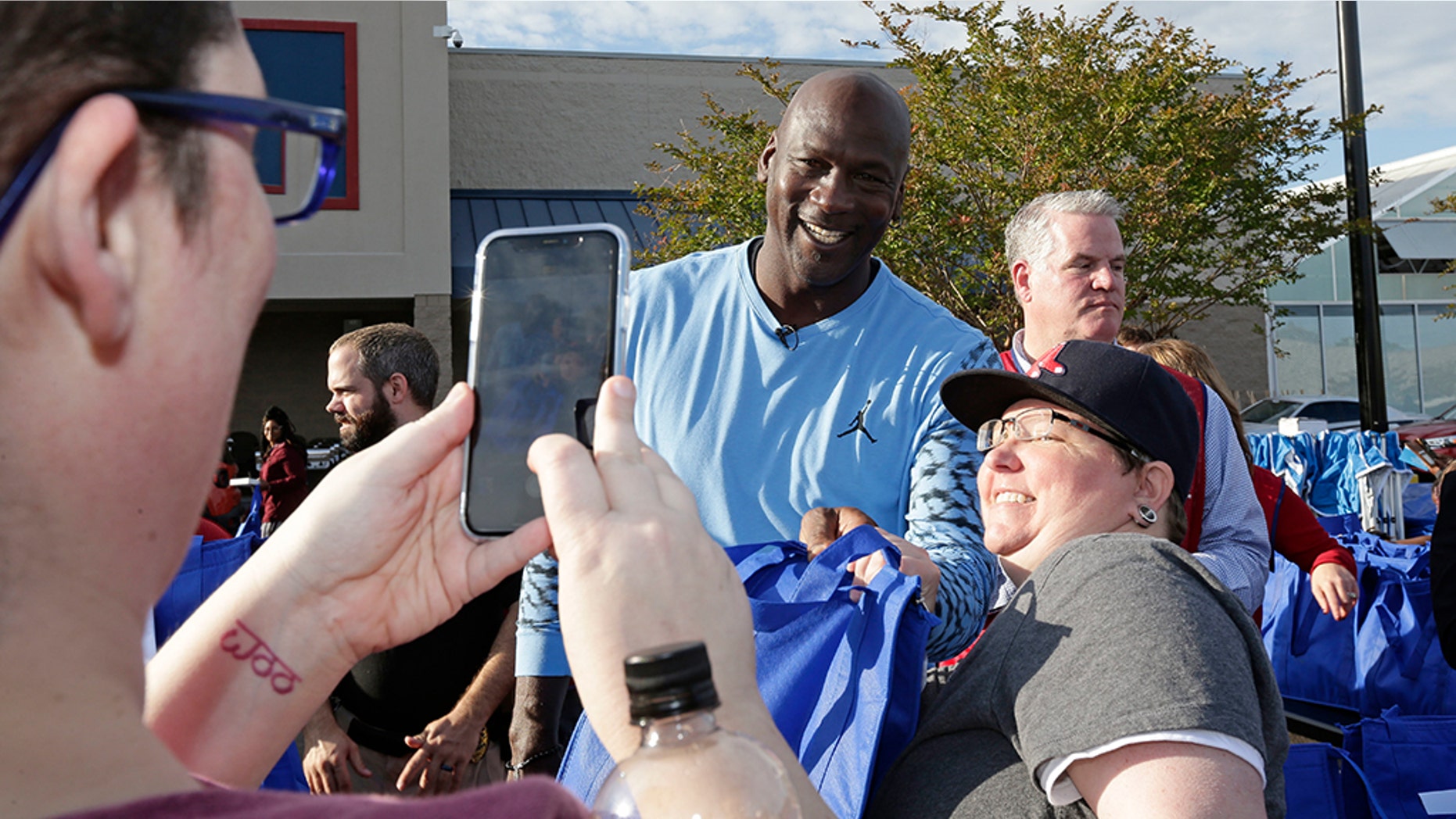 Charlotte Hornets owner Michael Jordan poses for a photo while greeting people and handing out food for Thanksgiving to members of the community in Wilmington, N.C., Tuesday. (AP Photo/Gerry Broome)
The GOAT is giving back to his home turf.
Michael Jordan returned to his hometown of Wilmington, North Carolina, on Tuesday, and met with some victims of Hurricane Florence, who benefited from his $2 million donation.
Stephanie Parker, her husband and four young children spent nearly months living in shelters provided by the American Red Cross, which Jordan helped fund. She hugged and thanked the owner of the NBA Charlotte Hornets, who went to college at the University of North Carolina.
She said Jordan's visit "means he hasn't forgotten. It means we are important."
Jordan handed out Thanksgiving dinners at a home improvement store, and gave away Jordan Brand shoes at a Boys & Girls Club Tuesday where he once played.
The six-time NBA champion with the Chicago Bulls, considered the best basketball player of all time, said it was important for him to return home and see people in person, telling The Associated Press, "I can give money all day long, but at some point you want them to understand you're human."
Florence caused severe damage in the Carolinas when it struck in September.
The Associated Press contributed to this report.
Source: Read Full Article