Mom, daughter killed when car plowed into Girl Scout troop 'needed to be together'
Though Judy Schneider is grieving the loss of her daughter and granddaughter who were killed in an alleged hit-and-run in Wisconsin, she said the two "needed to be together."
Her granddaughter, 10-year-old Haylee Hickle, was among the three young Girl Scouts who were struck and killed while picking up trash along a road this weekend, police said. Haylee's mother, Sara Jo Schneider, 32, was with the Girl Scout troop and was also hit and killed, officials said.
"They needed to be together," Judy Schneider, 53, told ABC Minneapolis affiliate KSTP. "We are hit double, but it needed to be that way. I think God knew that."
In a separate interview with The Associated Press, she said "Haylee would've never made it if she lost her mother. And Sara would've never been able to come back from losing Haylee."
Haylee's father died when she was 3, Judy Schneider told the AP, and her daughter, granddaughter and grandson moved in with her several years ago. Judy Schneider said her 6-year-old grandson doesn't understand that they're gone.
The Girl Scout troop was picking up trash along a county highway Saturday morning when a driver veered out of his lane, crossed over the center line and ultimately drove into a ditch, said Lake Hallie police.
The other Girl Scouts killed in the crash were Jayna Kelley, 9, and Autumn Helgeson, 10, officials said.

A 10-year-old girl was also injured.
All members of the group — seven children and five adults — "were in the ditch, not on the pavement or gravel shoulder at the time of the crash" and were "wearing green highly visible safety vests," police said.
The suspected driver, 21-year-old Colten Treu of Chippewa Falls, fled but later turned himself in several hours later, police said.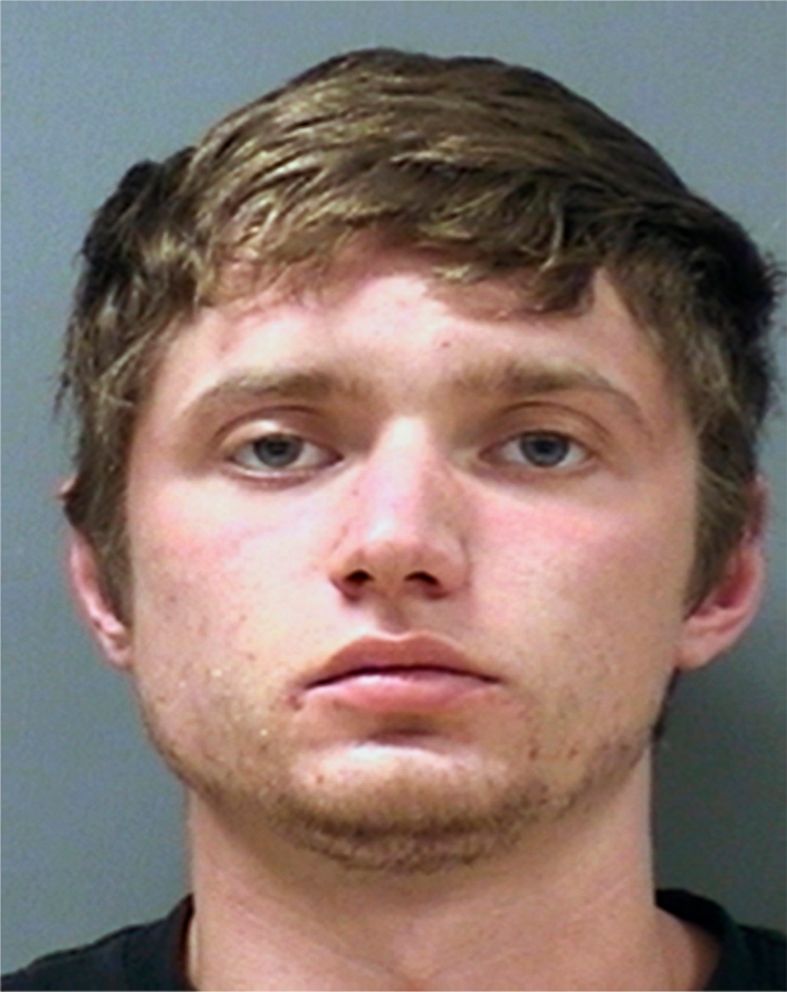 Treu and his passenger, who also turned himself in, allegedly told police that right before the crash they "had been intentionally inhaling chemical vapors," also known as "huffing."
Treu was huffing an air duster, according to prosecutors, and when the passenger noticed Treu veering, he corrected the steering wheel. The two then got into an argument, after which Treu drove off the road, according to prosecutors.
Treu was arrested on charges including four counts of homicide by negligent use of a motor vehicle, police said.
He appeared in court via video Monday and was held on $250,000 cash bond. He is set to return to court Tuesday afternoon.
"This is a horrible reminder of our nations epidemic of self-indulging with substance abuse without regard of the consequences," Lake Hallie Police Chief Cal D. Smokowicz said in a statement Monday. "Words cannot describe our Lake Hallie community's sorrow for the witnesses, victims, and their families. This senseless crash was completely avoidable."
ABC News' Rachel Katz contributed to this report.
Source: Read Full Article