Shining a Spotlight on 7 Newly Elected Women Politicians You Should Know About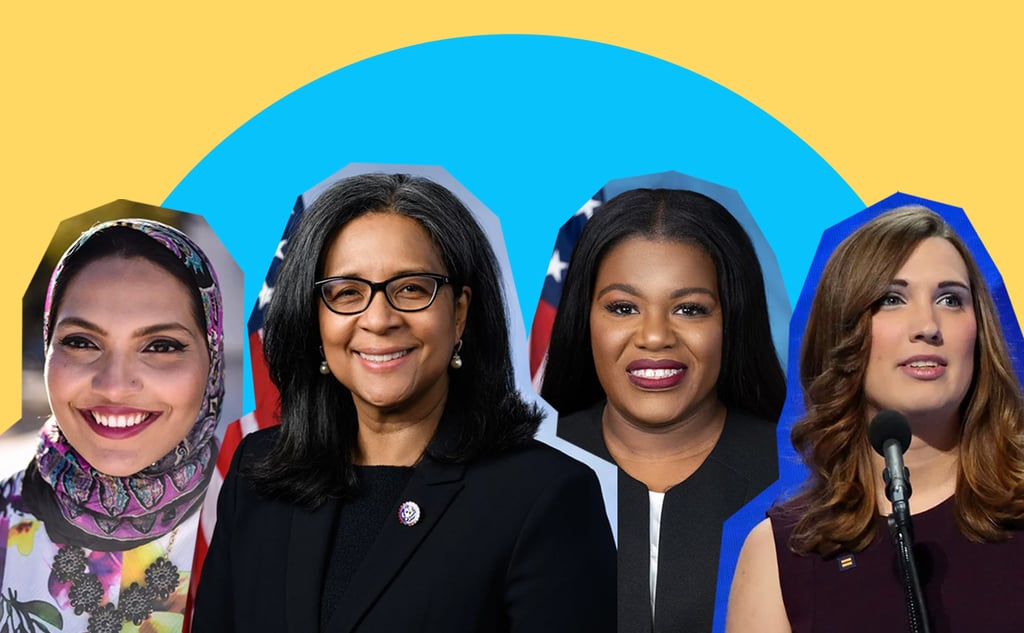 Shining a Spotlight on 7 Newly Elected Women Politicians You Should Know About

As it often goes, much of our political attention in 2020 was laser-focused on the presidential race, so much so that we haven't adequately celebrated the history-making strides women politicians made on the local and national level during the pivotal election year. In fact, a record number of women (144, to be exact) are currently serving in the Senate and House of Representatives, comprising 27 percent of Congress.
There's certainly room for much improvement on that number — women make up 50.8 percent of the US population as a whole, after all — but it's a noticeable increase from the mere 96 congresswomen who were elected to serve just a decade ago. Plus, there are dozens more recently sworn-in women mayors, state senators, and governors making an impact on their communities right this very moment.
So, who are some of these glass-ceiling smashers, and what issues are they tackling while in office? We're glad you asked, because we're shining a well-deserved spotlight on seven newly elected women politicians in honor of Women's History Month. Ahead, learn all about the openly transgender state senator pushing for affordable healthcare, the representative who filled the late John Lewis's congressional seat, the Muslim county commissioner helping her constituents thrive, and many others.
Source: Read Full Article