The history behind Veterans Day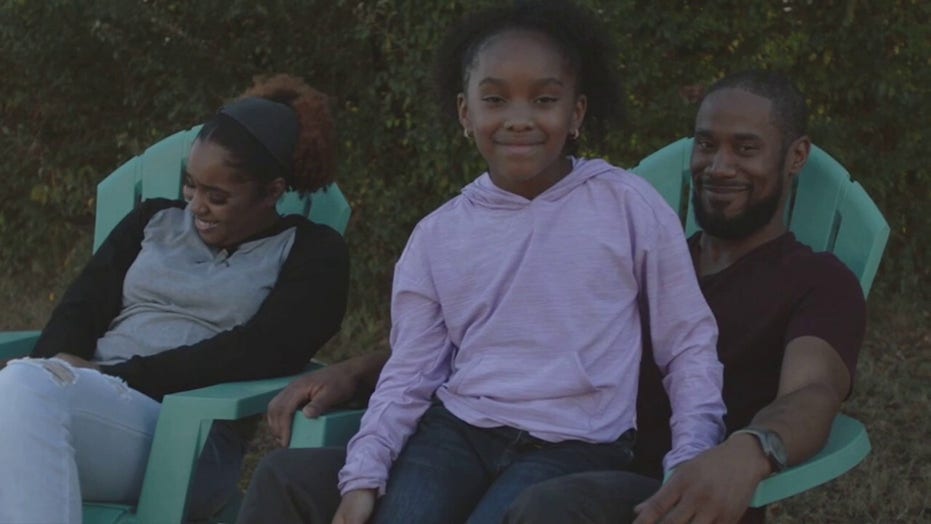 Veterans United donates 11 homes to 11 deserving veterans
Veterans United Home Loans, a Missouri-based mortgage lender and the nation's largest VA loans provider, on Wednesday announced its donation of 11 homes to 11 deserving U.S. veterans.
American service members, past and current, may hear "Thank you for your service" on Veterans Day, which is Nov. 11.
Unsure what Veterans Day is? Read on for a look at the holiday and the history behind the occasion.
What is Veterans Day? 
"While those who died are also remembered, Veterans Day is the day set aside to thank and honor all those who served honorably in the military — in wartime or peacetime," the Department of Veterans Affairs says.
It explains the holiday "is largely intended to thank living veterans for their service, to acknowledge that their contributions to our national security are appreciated and to underscore the fact that all those who served — not only those who died — have sacrificed and done their duty."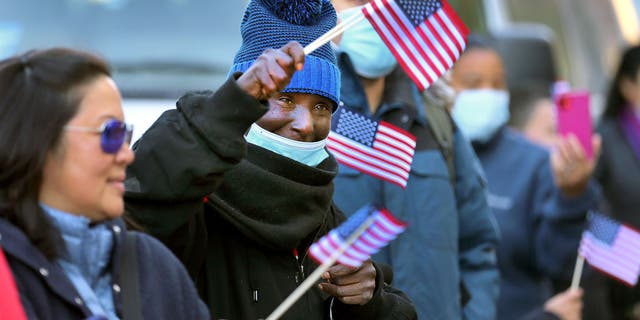 Over a dozen groups and bands marched down Boylston and Tremont Street during the annual Veterans Day parade in Boston on Nov. 6, 2021. 
(Photo by John Tlumacki/The Boston Globe via Getty Images)
Why is Veterans Day Nov. 11?
The roots of Veterans Day go back nearly 100 years.
Fighting during World War I stopped on Nov. 11, 1918, due to an armistice between the Germans and the Allies, the VA notes. Nov. 11 was originally commemorated as Armistice Day by President Woodrow Wilson in 1919.
A resolution passed by Congress in 1926, according to the federal agency, called for Nov. 11 to be remembered every year "with thanksgiving and prayer and exercises designed to perpetuate peace through good will and mutual understanding between nations."
In 1938, Armistice Day became a legal public holiday.
Many American soldiers lost their lives during World War II and the Korean War. In the wake of these wars, Armistice Day was renamed Veterans Day in 1954.
The date was briefly changed in the '60s to the fourth Monday in October to create a three-day weekend, but President Gerald Ford signed a bill in 1975, returning Veterans Day to Nov. 11.
Ford said in a statement that the "restoration of the observance of Veterans Day to November 11 will help preserve in the hearts and lives of all Americans the spirit of patriotism, the love of country and the willingness to serve and sacrifice for the common good symbolized by this very special day."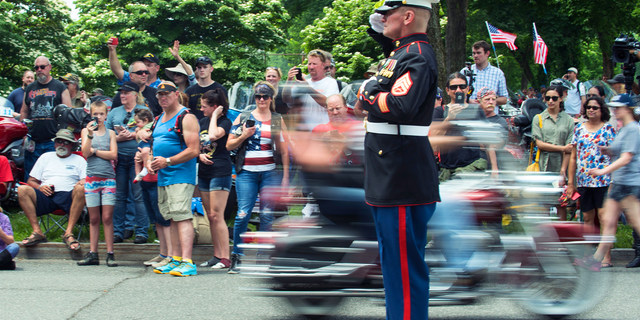 U.S. Marine Corps Veteran Staff Sergeant Tim Chambers salutes as thousands of bikers and military veterans take part in the 31st annual Rolling Thunder Ride for Freedom motorcycle parade in Washington D.C., on May 27, 2018. 
(ERIC BARADAT/AFP via Getty Images)
Is Veterans Day a federal holiday?
Yes. Federal buildings are closed on Veterans Day if it falls on a weekday. The federal holiday is observed on Friday or Monday if it falls on Saturday or Sunday, respectively.
However, no law mandates the closure of other buildings and businesses. Schools and private businesses are closed on a case-by-case basis.
Many communities will honor the holiday with parades or ceremonies on the weekend closest to Nov. 11.
What is the difference between Veterans Day and Memorial Day?
Memorial Day, which is observed on the last Monday of May, honors members of the military who died during the course of their service.
Veterans Day recognizes anyone who has served, whether in peacetime or in combat and whether deployed or domestically. So on this — and every — Nov. 11, thank a service member for his or her service.
Source: Read Full Article