This Day in History: Feb. 1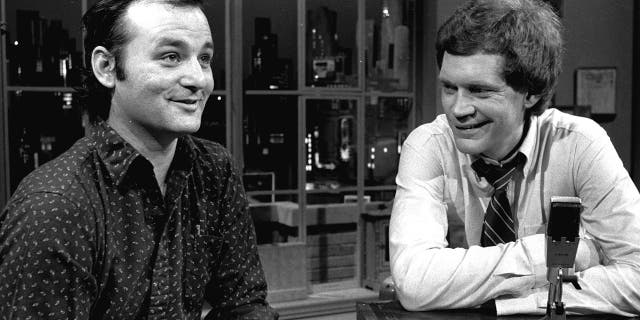 (AP Photo/Nancy Kaye, File)
On this day, Feb. 1 …
1982: "Late Night with David Letterman" premieres on NBC.
Also on this day:
1790: The U.S. Supreme Court convenes for the first time in New York.
1862: "The Battle Hymn of the Republic," a poem by Julia Ward Howe, is published in the Atlantic Monthly.
1942: During World War II, the Voice of America broadcasts its first program to Europe, relaying it through the facilities of the British Broadcasting Corp. in London.
1943: During World War II, one of America's most highly decorated military units, the 442nd Regimental Combat Team, made up almost exclusively of Japanese-Americans, is authorized.
1946: Norwegian statesman Trygve Lie is chosen to be the first secretary-general of the United Nations.
1960: Four black college students begin a sit-in protest at a Woolworth's lunch counter in Greensboro, N.C., where they'd been refused service.
1968: During the Vietnam War, South Vietnam's police chief, Nguyen Ngoc Loan, executes a Viet Cong officer with a pistol shot to the head in a scene captured by news photographers.
1968: Richard Nixon announces his bid for the Republican presidential nomination.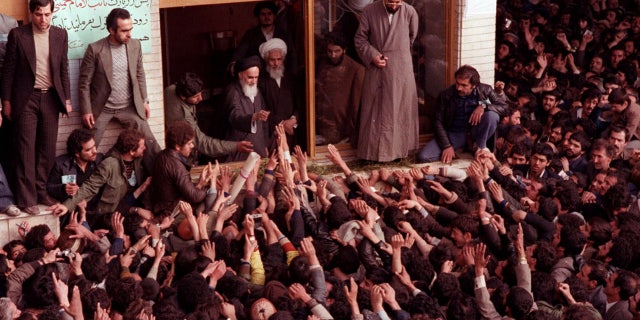 The late Ayatollah Ruhollah Khomeini, center, is greeted by supporters after arriving at the airport in Tehran Iran in this Feb. 1, 1979 photo. ( AP Photo )
1979: Iranian religious leader Ayatollah Ruhollah Khomeini receives a tumultuous welcome in Tehran as he ends nearly 15 years of exile.
1993: Gary Bettman takes office as the National Hockey League's first commissioner, succeeding the NHL's final president, Gil Stein.
1994: Jeff Gillooly, Tonya Harding's ex-husband, pleads guilty in Portland, Ore., to racketeering for his part in the attack on figure skater Nancy Kerrigan in exchange for a 24-month sentence and a $100,000 fine.
2003: The space shuttle Columbia breaks up during re-entry, killing all seven of its crew members: commander Rick Husband; pilot William McCool; payload commander Michael Anderson; mission specialists Kalpana Chawla, David Brown and Laurel Clark; and payload specialist Ilan Ramon, the first Israeli in space.
2009: The Pittsburgh Steelers defeats the Arizona Cardinals 27-23 to win Super Bowl XLIII.
2009: Australian firefighter Dave Tree is photographed giving water to an injured koala found in burned brushland in Victoria state. The rescued female koala, dubbed "Sam," becomes an internet sensation, but would be euthanized that August.
2014: Ray Guy becomes the first punter elected to the Pro Football Hall of Fame.
2018: Republican State Rep. Don Shooter is expelled from the Arizona House because of a lengthy pattern of sexual misconduct, making him the first state lawmaker in the U.S. to be booted out since the #MeToo movement emerged. 
2018: A judge orders a Wisconsin girl, Morgan Geyser, to be committed to a mental hospital for 40 years for stabbing a classmate when she was 12 years old to curry favor with the fictional horror character Slender Man.
Source: Read Full Article