Woman whose father is jailed in Iran pleads for help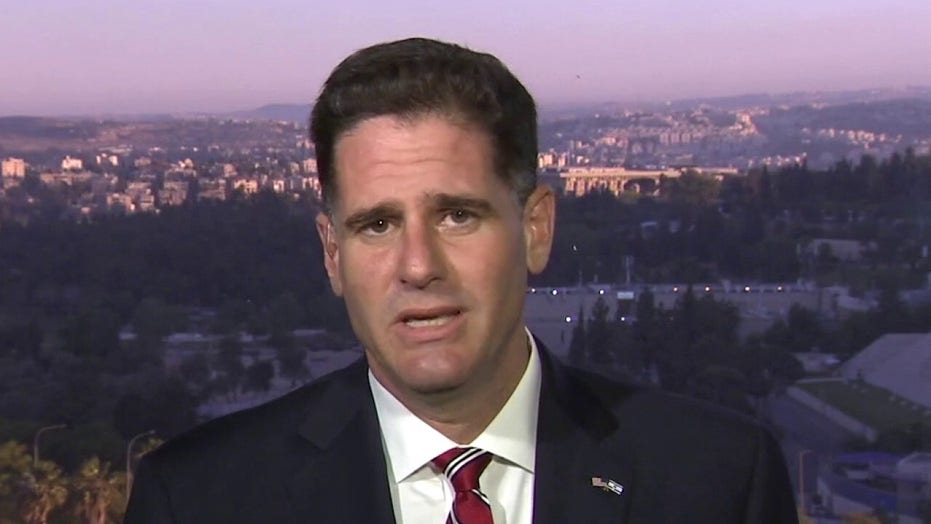 Former Israeli ambassador to US implores Biden to keep 'maximum pressure' on Iran
Ron Dermer tells 'Life, Liberty & Levin' why Israel opposes the Iran nuclear deal
As President Biden pursues a new nuclear settlement with Iran, for some people it's personal.
Families of Western dual nationals being held in Iran – either in prison or under house arrest – describe waiting anxiously for news of their relatives' fates.
"We have highs and lows," said Elika Ashoori, whose British-Iranian father Anoosheh is serving a 10-year prison sentence.
She told Fox News: "We have episodes where we are extremely hopeful, where he's extremely hopeful that something's moving to the right direction.
"But then everything stops. It's a continuous mental torture."
She said her father has tried to take his own life twice, after Iranian officials threatened to target his wife and children.
In the U.S., Secretary of State Antony Blinken has urged the international community to condemn what he called "the arbitrary detention of citizens for political purposes."
"Countries that engage in these actions need to know that that cannot happen with impunity and it is truly unacceptable," he said.
Elika Ashoori describes the British government's efforts to secure her father's release as "failed" and insufficient.
"I do feel like we are fighting two battles," she said. "One is against Iran, and one is to get recognition from the British government and for them to value our lives truly."
In a statement to Fox News, Britain's foreign ministry said: "We strongly urge Iran to reunite Mr. Ashoori with his family.
"Our Embassy in Tehran continues to request consular access. We are in close contact with his family and continue to support them."
Source: Read Full Article