Megan Thee Stallion Puts a Fun Spin on the Chrome French Manicure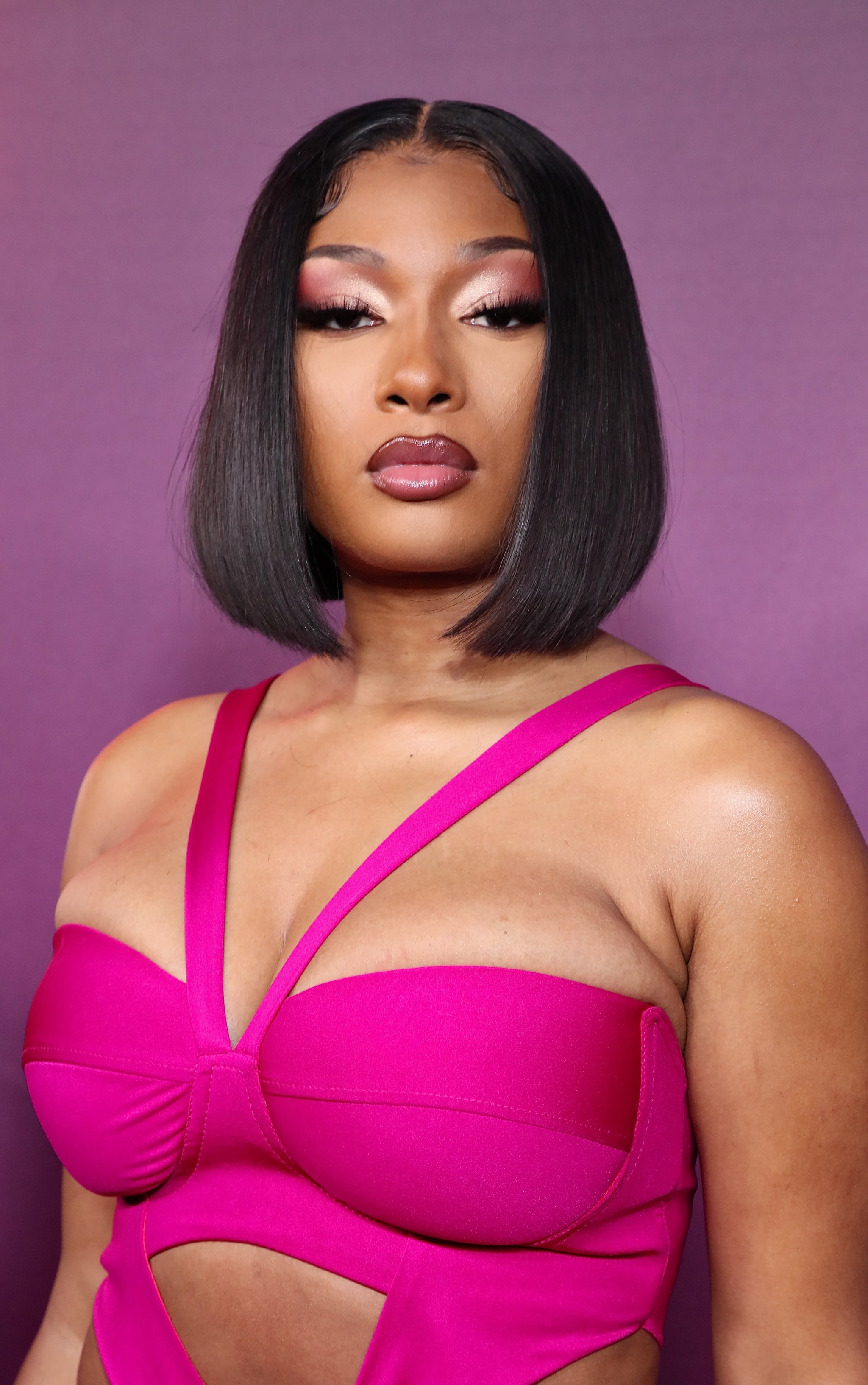 Image Source: Getty/Robin L Marshall / Stringer
Megan Thee Stallion is back from her social media break and has been dropping back-to-back heat. From her stunning afro hairstyle to her sultry makeup looks, the rapper has remained at the top of mood boards everywhere. Now, she's back with her legendary manicures and the latest one will have you sprinting to the salon.
Instead of going for a regular french manicure, the rapper had her nail artist, Coca Michelle, combine the classic design with a trendy chrome color and two contrasting finishes. Her lipstick-shaped nails were painted a metallic gold and capped with a matte topcoat to give the base a satin sheen. Then, to really create dimension, a glossy topcoat was used to create the classic french smile line, giving the tips of her fingers eye-catching shine. The juxtaposition of the two finishes turned both trends on their heads simultaneously.
Chrome-french manicures combine what are arguably two of the most popular nail trends from the last year. Celebrities like Khloé Kardashian and Kate Hudson, plus many, many more, have been spotted in their own renditions. If you match it to your jewelry, the nail look can double as an accessory in its own right. Whether you're a trend-watcher or just a lover of all things shiny, Megan's version of the manicure is perfect for beauty fanatics and fashion it-girls alike. Take a closer look at her nails below.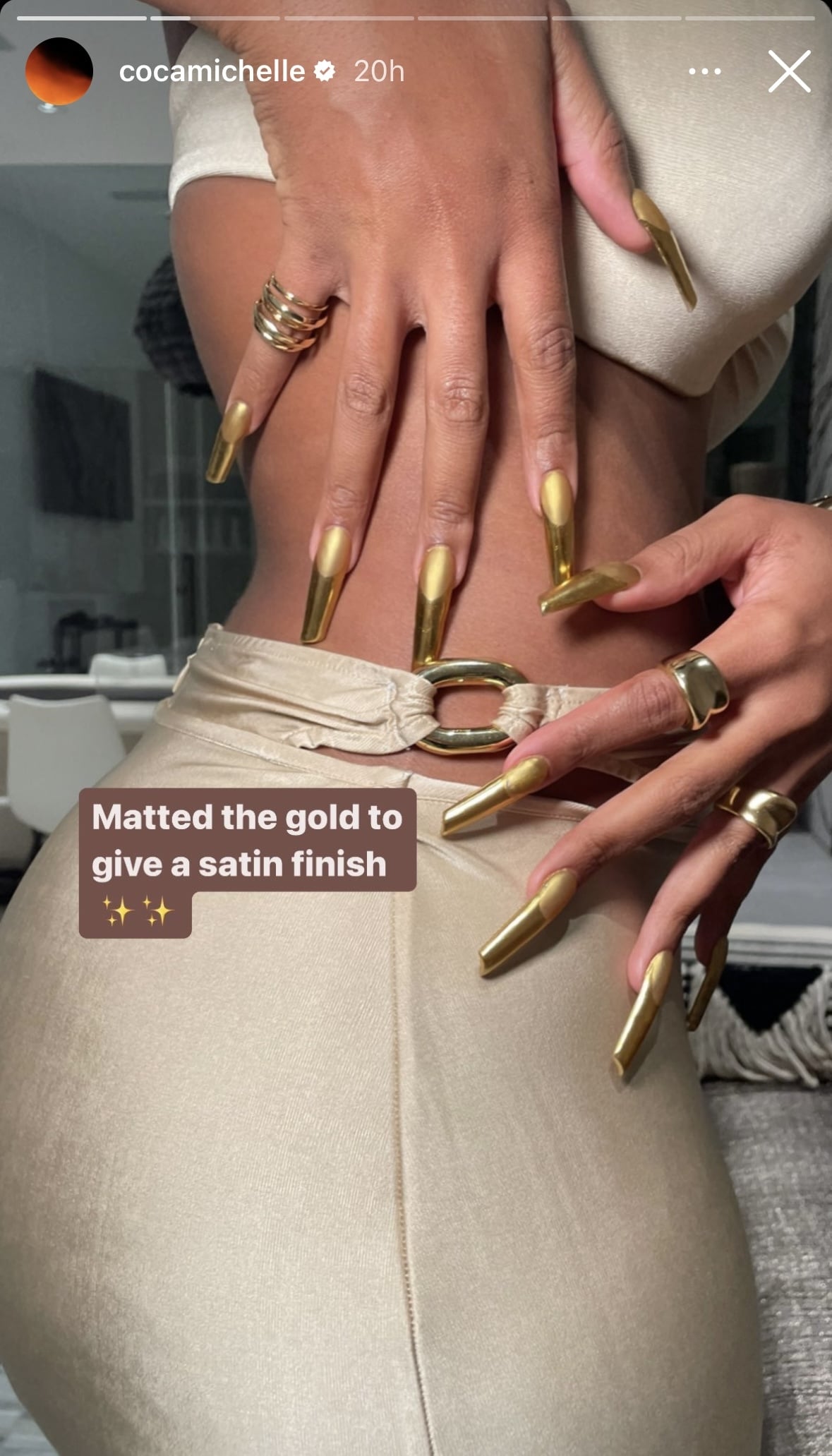 Image Source: Instagram Usr @cocamichelle
Source: Read Full Article