Boosie Badazz Gives Shout-Out to 6ix9ine for How He Handled Gym Bathroom Attack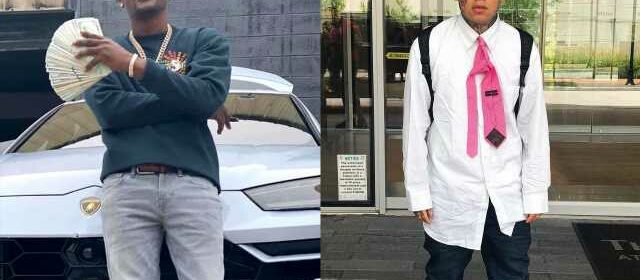 While he praises the 'GOOBA' rapper, the 40-year-old Baton Rouge native also supports the people who attacked the New York emcee at the LA Fitness on March 21.
AceShowbiz -Boosie Badazz (Lil Boosie) was impressed by how 6ix9ine handled his infamous gym attack. The "Wipe Me Down" rapper gave a shout-out to the "GOOBA" spitter while weighing in on the matter in a new interview.
The 40-year-old offered his two cents when addressing news about 6ix9ine attackers starting a GoFundMe page to cover their legal fees. "I like how 6ix9ine took it, bro. I ain't lying," he said on VladTV. "I like how he manned it out."
Boosie, however, also supported the people who attacked the New York emcee. "We need more people like those guys around the world," he declared. "These people ratting and hurting families, breaking families up. Killing baby mama dreams. Killing kids' dreams. Taking fathers and mothers away from their children. It gotta be some kind of consequence."
6ix9ine was attacked at the LA Fitness located in the 8000 block of Lantana Road in Lake Worth on March 21. He was taken to the hospital with several injuries, but he appeared to be okay as he resurfaced in Cuba several days later.
Three suspects were already arrested. They are Rafael Medina Jr., 43, Octavious Medina, 23, and Anthony Maldonado, 25, who have all been booked for assaulting and robbing the rap star. They are accused of taking 6ix9ine's $3,000 Balenciaga shoes, an iPhone and the $1,200 key fob to his Lamborghini.
Following the arrest, the Palm Beach County Sheriff says the oldest of the three men arrested, Rafael, is a documented Latin Kings gang member who, for several years, has held a high-ranking position within the gang.
You can share this post!
Source: Read Full Article