Meghan Markle Isnt as Naturally Warm as Prince Harry, Rebel Wilson Says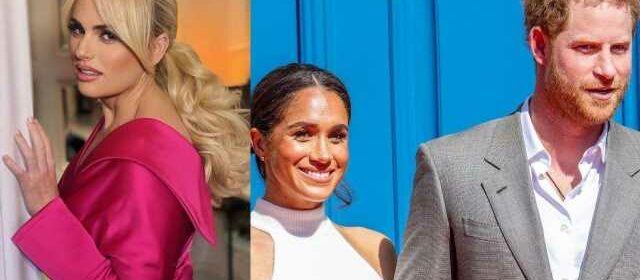 The 'Pitch Perfect' actress, who's a massive royalist and friend of Zara and Mike Tindall, has said the Duchess of Sussex wasn't as 'cool' as Harry after one meeting along with her 'rude' Aussie mom.
AceShowbiz –Rebel Wilson has claimed the Duchess of Sussex isn't as "naturally warm" as her husband Prince Harry. The "Pitch Perfect" actress, 43, revealed she met the couple at their US home with her mum, and admitted duchess Meghan Markle, 41, wasn't as "cool" as 38-year-old Harry – but admitted it may have been down to her mother putting the former "Suits" actress on the spot with personal questions.
"We went up to Santa Barbara, met Harry, he could not have been nicer," she told "Watch What Happens Live with Andy Cohen" about visiting the pair with her mum. Andy, 54, asked, "Had you met them before?" and Rebel replied, "No we just had a mutual friend in common, a polo player.
She then added, "But then, Meghan was not as cool. Meghan wasn't as naturally warm, but then, maybe, my mum being Australian asked her all of these slightly rude questions, like 'Where are your kids?' and things like that. And I was like, 'Mum don't ask her that!' "
When Andy suggested that may have been why Meghan was "a little stand-offish," Rebel joked, "Maybe that's why she was like, 'Who are these annoying convicts from Australia?' "
She spoke about meeting the couple after it emerged she was banned from Disneyland for breaking park rules. The actress, who last month was told "Yes" by her girlfriend Ramona Agruma when she proposed to her with a $150,000 diamond ring at the funpark, told "The Daily Show", "I did get banned from Disneyland for 30 days because I took a photo inside a secret bathroom, which is illegal, at Disneyland."
Rebel and Ramona are reportedly looking into having a "no expenses-spared wedding" as the actress is said to be a "die-hard Disney lover."
You can share this post!
Source: Read Full Article