Noah Schnapp has been working as a lifeguard this summer before college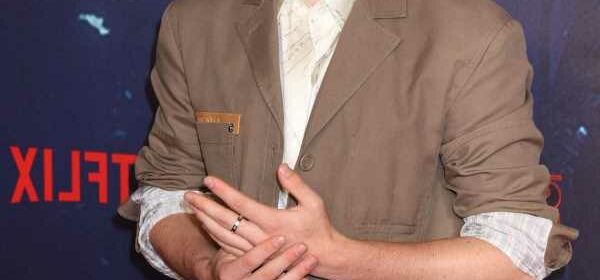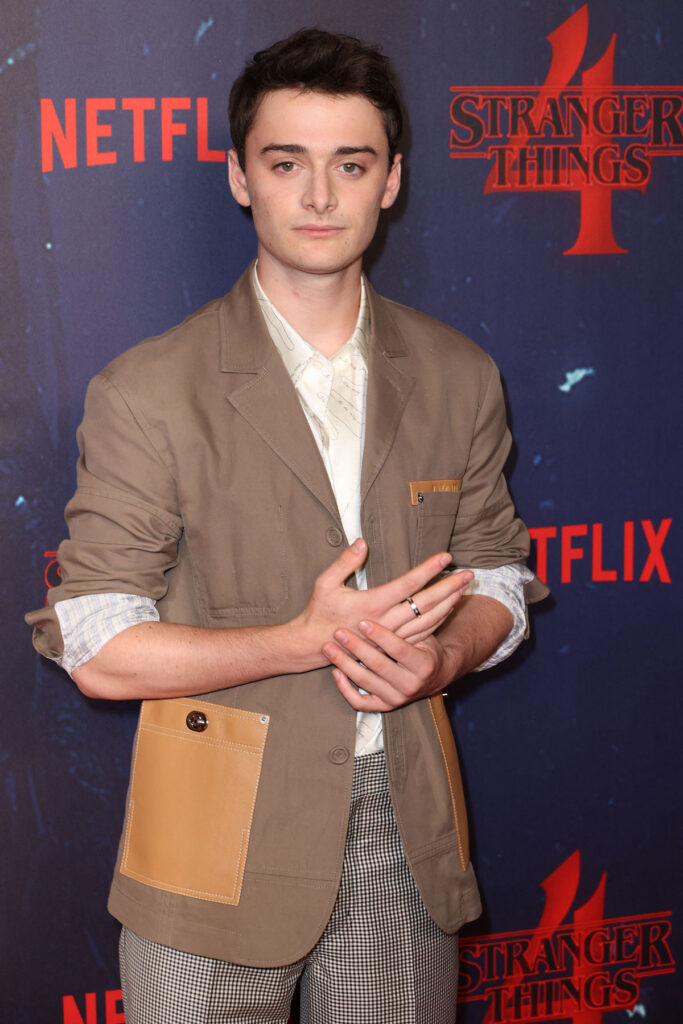 The last time 17 year old Noah Schnapp of Stranger Things was in the news it was because Doja Cat called him out for posting her DMs to him. She was asking a teenager to set her up with his adult co-star, but somehow made Noah out to be the bad guy. And he apologized, because he's a teen. That's what got me the most about that whole story, that Noah is a regular teen living in a celebrity's body. He's shown us that repeatedly, which Doja should have known since she obviously followed him on social media. He joined Millie Bobby Brown's Instagram live, forgot it was live, and began b*tching about his mom until Millie reminded him the world could hear him. He recorded opening his college acceptance emails with his family and they all cried when he got in. And like most teens, Noah got a summer job: as a lifeguard. That's sweet. I'll bet he had fun kicking back by the pool. And what a nice way to spend the summer before heading off to University of Pennsylvania… and the final season of the hugely popular TV show he stars in.
Noah Schnapp is taking no time off. Despite having a hectic schedule while he's filming Stranger Things, the 17-year-old actor is using his time in between seasons to work as a lifeguard — and he's got a few good reasons why.

"It's kind of a 'just for fun thing,'" he tells Flaunt in an interview published earlier this week. "I've kind of grown up with a normal life and normal friends and stuff outside of Stranger Things, so it's kind of kept me grounded."

Schnapp's summer gig at the pool isn't the only refreshingly normal thing he's doing while balancing being an actor on one of the biggest shows on Netflix. The teen is gearing up to attend The University of Pennsylvania where he'll live in a dorm with a roommate and experience all that college has to offer.

"I was thinking of going for acting," Schnapp tells Flaunt, adding that he's since decided to attend the private Ivy League's business school. "Acting was just kind of repetitive, and I wanted to try something new."
[From ET]
Lifeguarding is fun. I was a lifeguard during my summers home from college too. I paired it with waitressing to make enough cash for the school year. (Noah probably has that part covered.) But to give Noah a little credit, there is training to qualify as a lifeguard. It's not difficult, but it means he was dedicated enough to fulfill the requirements to get the job. I love that he makes all of this seem like it's so normal. It is, but not for well-known actors who have played Winona Ryder's son for the last five years. Maybe Noah saw what having a summer job did for Gaten Matarazzo. Of course Gaten was at least getting tips at the restaurant. Or maybe Noah's just a huge Billy Hargrove fan?
And, like anything fun, lifeguarding comes to an end when the final rays of the summer sun set. Fortunately, Noah has his back up gig to make pizza money while living his best dorm life at Penn. No, not his successful acting career, but his snack company. That's right, Noah, upon learning that the hazelnut spread he was eating had palm oil in it and that palm oil was a major contributor to deforestation, created TBH, a sustainability-focused snacking brand. It's good for a kid to have options, you know?
https://www.instagram.com/p/CUqYyc-s9Ap/
https://www.instagram.com/p/CeB4huILhFD/
https://www.instagram.com/p/Cg7IuhVL_wC/
Photo credit: Cover Images and Instagram
Source: Read Full Article