Wootton: Prince Harry's 'Spare' removed the 'context' of William's violent assault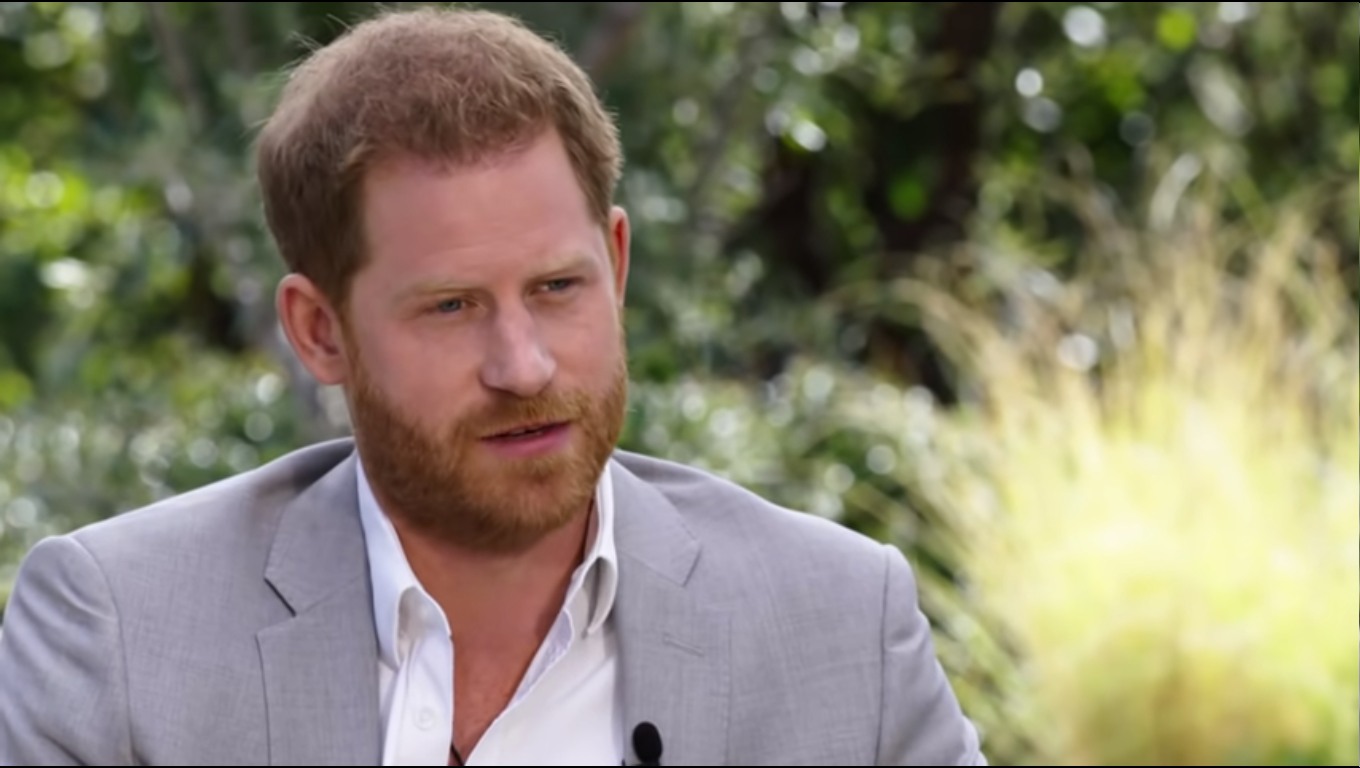 Last week, Oprah Winfrey appeared on CBS This Morning to promote her latest Oprah Book Club pick. During the interview, Gayle King (Oprah's BFF) asked Oprah about whether the Sussexes should go to the coronation. Oprah replied, diplomatically: "I think they should do what they feel is best for them and their family. That's what I think. That's what the bottom line comes down to. What do you feel like is the right thing for you? They haven't asked me my opinion." Reading it back, it sounds like Oprah is making her peace with the idea that the Sussexes will probably end up going, even though Prince Harry's dogsh-t father is making it clear that the Sussexes will be treated poorly. In any case, Dan Wootton saw the Oprah clip and he decided to fill his Daily Mail column with rage about how Black women need to sit down, shut up and listen to him. There's a really f–ked up part where Wootton references Prince William violently assaulting his brother too.
Oprah's CBS comments: Oprah Winfrey is now a sworn enemy of the British Royal Family. So while she might regard herself as the queen of the US chat show, it's high time she shuts her big gob when it comes to highly sensitive matters relating to the coronation of King Charles. In yet another bid to destabilise our monarchy, following her despicable TV hit piece where she allowed Prince Harry and Meghan Markle to utter countless mistruths, including fantastical racism claims, without a hint of journalistic pushback, she has now weighed in on the crisis surrounding the Sussexes potential attendance at the event of great significance.

The Sussexes should not consider their own feelings! Harry and Meghan have not once done what's best for their family, illustrated by the fact they granted Oprah their vile score-settling 'interview' as Prince Philip was literally on his deathbed. And, for once, this decision should not be about what is right for them. Of course, it's right for Harry and Meghan to be at the Coronation. Despite displaying a visceral hatred for the institution and the members of their family within it, the Duke and Duchess of Woke have had a crushing realisation recently that their proximity to the Royal Family is largely responsible for whether the Hollywood pay cheques will keep on rolling in. Their stock is lifted for their paymasters like Netflix and Spotify – both companies suffering from commissioning too much woke content ­– if they're seen at one of the most consequential royal events in living memory.

But the Sussexes' attendance wouldn't be right for Peg!! But the Sussex sideshow overshadowing the crowning of our new monarch is absolutely not the right thing for Harry and Meghan's family. Especially not Prince William, still understandably incandescent with rage over the string of attacks about him published in Harry's vindictive autobiography Spare, including accusations of violence and bullying, which had all their context removed and whose effect was to cast a shadow over the future king's reputation forever more.

Meghan is "obsessed" with American morning shows? Meghan is obsessed with US breakfast TV, believing it's the best way to turn increasingly sceptical Americans to her floundering cause. While still in the Royal Family, I remember one of the Sussex Survivor Club members telling me that Meghan was so obsessed with the big three US breakfast anchors – Savannah Guthrie of NBC's Today Show, Robin Roberts on ABC's Good Morning America and her aforementioned pal Gayle on CBS Mornings – that announcements would often be timed to coincide with their programmes going to air at 7am New York time, with her advisers offering special briefings to the famous anchors. And Meghan hangs on every word uttered by Gayle and Oprah in particular, who she regards as queens of the American celebrity woke movement, of which she is so desperate to be a part. The message to Meghan from her pair of faux friends came through loud and clear: We need you to be at the coronation in order for us to retain our own influence as your powerhouse American media mates.
[From The Daily Mail]
The rest of the column just sinks further and further down into Wootton's delusions about a woke cabal of royal-obsessed Black power brokers, all of whom need to "butt out" of white men's business, namely, the monarchy. It's also hilarious that Wootton can't pick a f–king lane to save his life: the Sussexes MUST come, but even if they do, it's only because that's what their "paymasters" want, but their attendance isn't wanted by William (who is engorged with rage) or Charles. And the part about "accusations of violence and bullying, which had all their context removed and whose effect was to cast a shadow over the future king's reputation forever more." Like… is there a context in which William's violent assault of his brother is acceptable?
The thing about Meghan being "obsessed" with American morning shows is news to me, and it's especially interesting given the Windsors' interest in appealing to the American media. Honestly, many of the Windsors' announcements are timed specifically for the American media time zones and that didn't start with Meghan. Also: Wootton trying to insult Gayle and Oprah… whew, I wish both women were as petty as me, because I would rip him a new one in their place.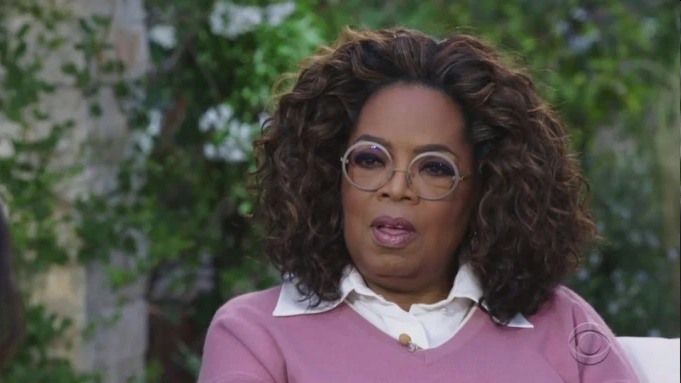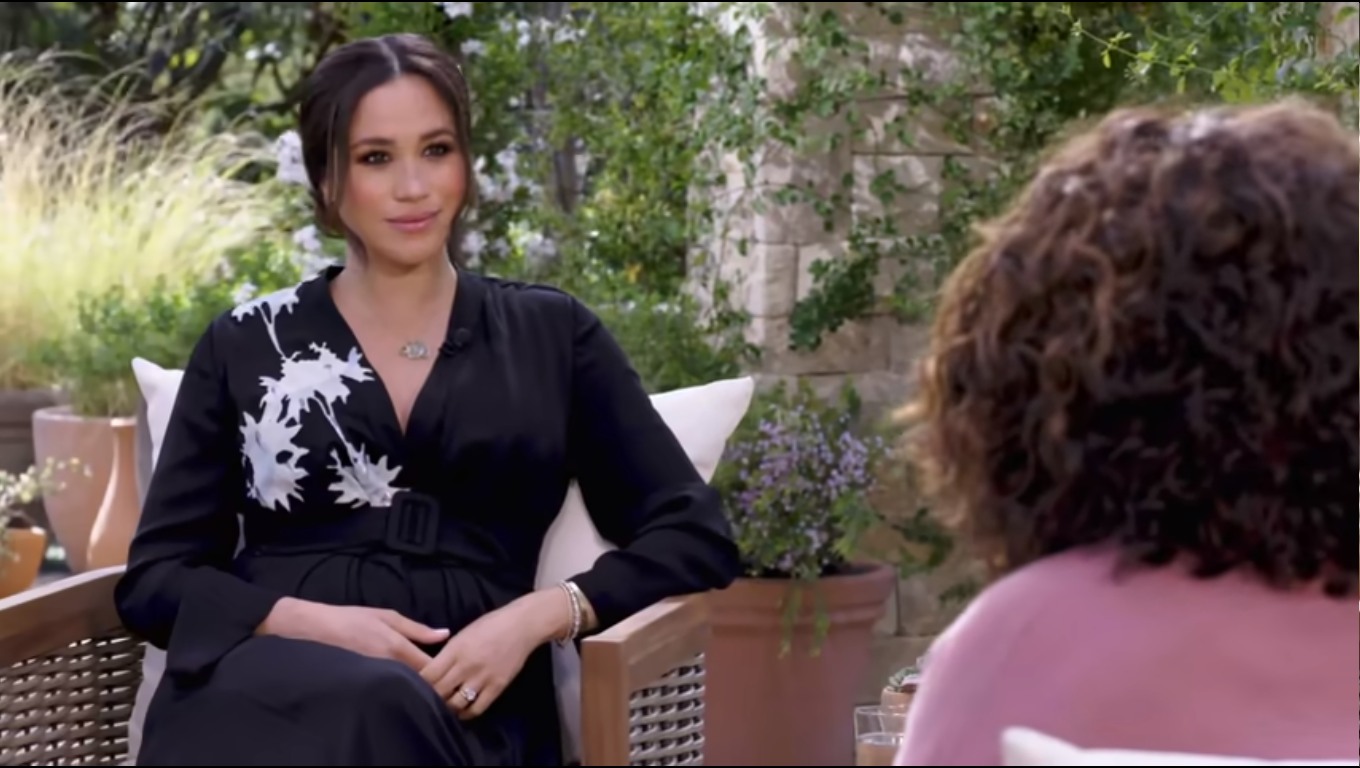 Photos courtesy of CBS/Harpo.
Source: Read Full Article