Gisele Bundchen, Athletes and More Stars React to Tom Brady Retirement News

Brady's ex was one of the many big names who hopped into the comments of his big announcement.
Tom Brady's ex-wife Gisele Bundchen is one of the many A-listers sending good vibes his way after he announced he was officially retiring from football.
"Wishing you only wonderful things in this new chapter of your life," the supermodel commented on Brady's Instagram post, in which he revealed he's hanging up his jersey for good … for real this time.
"Good morning guys, I'll get to the point right away, I'm retiring for good," he shared. "I know the process was a pretty big deal last time, so when I woke up this morning I figured I'd just press record and let you guys know first."
Waiting for your permission to load the Instagram Media.
Instagram Media Unavailable
"I won't be long winded. You only get one super-emotional retirement essay and I used mine up last year," he said, before getting choked up thanking his family, friends, teammates, competitors and fans for all their support. "Thank you guys for allowing me to live my absolute dream. I wouldn't change a thing. I love you all."
Along with the video, Brady included some recent photos of him at the Super Bowl with his entire family — with some pictures including Gisele. He captioned the post, "I love my family. I love my teammates. I love my friends. I love my coaches. I love football. I love you all. I am truly grateful on this day. Thank you 🙏🏻❤️"
As he said, this isn't the first time he retired. After playing for the New England Patriots for a legendary run, he joined the Tampa Bay Buccaneers, before announcing he was retiring in 2022. He then un-retired just 40 days later, for one final season with the Buccaneers.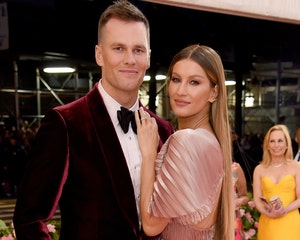 Gisele Bundchen Files for Divorce from Tom Brady
"I'm getting teary eyed watching this. Sad to see you go," Serena Williams commented on his post. "Welcome to the retirement world…. Again 😜"
Hugh Jackman added, "A sensational career. To say the least! Onward. Love HJ" — before Russell Wilson wrote, "Congrats Tom. 👑 The Greatest. 🐐" Michael Phelps, Patrick Mahomes, Alex Rodriguez and the official accounts for the Patriots, Buccaneers and the NFL also left GOAT emojis on the post.
"Greatest of All Time. No question, no debate. It's been an honor and a privilege," said JJ Watt. "PS – The newly retired group meets on the golf course every morning at 10am. Drinks are on the new guy, so bring your wallet."
"We love you man ❤️" said David Beckham, before former Patriots' teammate Julian Edelman added, "Love you buddy." In a post to his own page, Edelman added, "You only get one super emotional reaction to the GOAT retiring, and I used mine up. So I'll just say this. Watching you and learning from you as a player, teammate, leader, son, brother, and father has been the experience of a lifetime. Love you buddy. ❤️🐐 PS. Pickleball partners?"
"I know I can say this for my whole fam, it's been an honor to watch such a phenomenal career," said Kate Hudson. "You brought us all much joy for so many years. Welcome to the next chapter, may it bring as many blessings as the last two decades 🐐💫"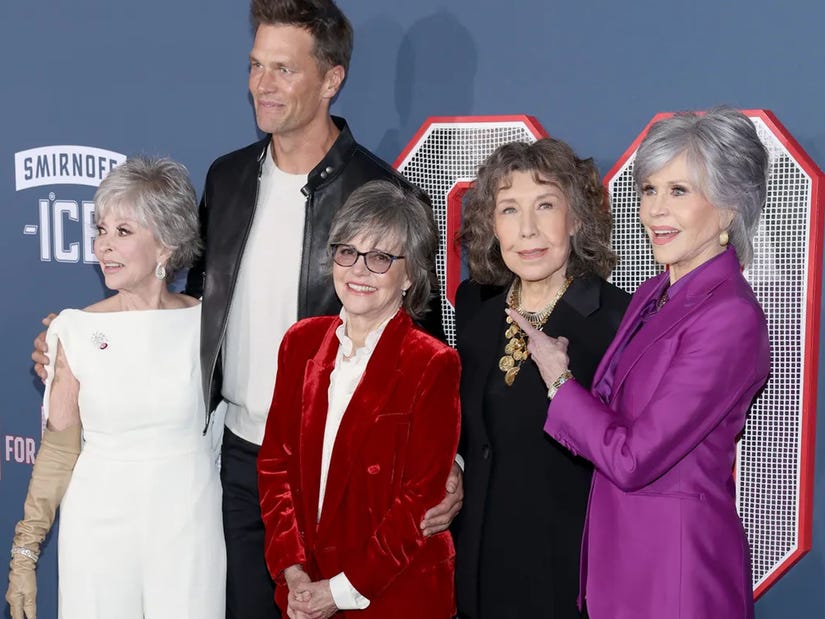 Source: Read Full Article