Ilkkas Creative Studio Signs Deal With Publisher WSOY Designed To Rethink Development On Finnish Scripted Content — Series Mania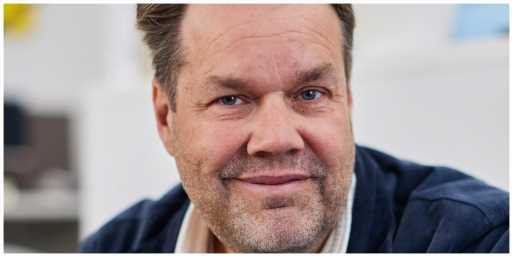 EXCLUSIVE: Ilkkas' Creative Studio (ICS), the Nordic creative hub launched last year, is planning to shake up Finland's approach to international scripted content.
This morning at Series Mania in Lille, France, the Tampere-based ICS unveiled a strategic deal with Finland's largest publisher, WSOY.
At the center of the pact is a plan to "rethink the development of Finnish scripted content for international audiences," and the partners are billing the agreement as a "landmark."
Related Story
Global Screen Boards Sales On Major European Animation Co-Production 'Niko – Beyond The Northern Lights'
The pair will work on several projects and invite WSOY-affiliated authors to have a stake in the development. They say the collaborative approach to "internationalize and renew development and production methods hand in hand with authors" is a "unique" strategy.
ICS has begun a "round of negotiations" with international partners on jointly selected projects, details of which are under wraps for now.
Ilkka Hynninen, co-founder of Finnish producer Aito Media, and former SBS and YLE exec Ilkka Rahkonen launched ICS in September 2022 to develop and deliver Finnish content for the world market, focusing on high-end drama and documentaries.
WSOY, founded back in 1878, publishes numerous classic Finnish authors and all genres of books. It owns the Tammi, Readme, Bazar, Docendo, Crime Time, Johnny Kniga, Minerva and Kosmos imprints.
"The goal of this agreement ultimately is to maximize the success of Finnish stories and take them around the world," said ICS creative director Ilkka Hynninen. "Together with the management of WSOY, instead of optioning individual books, we want to build a strategic view around the current and future works and plan how to conceptualize and squeeze the best possible content out of them."
"ICS' way of structuring the international market situation with knowledge-based management and its vision of cooperation that extends beyond individual works fits well with WSOY's strategy of generating added value for the writers as a publisher," added Timo Julkunen, CEO of WSOY.
Last year, ICS teamed with BBC Studios Nordic, David Zucker and Pat Proft for Nordic Police Force, a dark comedy spoof series in the spirit of Nordic Noir that's currently in production.
Must Read Stories
Victoria Alonso Departs Marvel Studios After Nearly Two-Decade Run
As Talks Begin, WGA Tells Members What To Expect; DGA Tried To Reach Deal With Studios
Apple Studios Lands Cesca Major Novel 'Maybe Next Time'; Hello Sunshine Producing
School District Strike & Cold Storm With Flooding Threat Will Hit Tuesday
Read More About:
Source: Read Full Article