Academy Hires Alum Meredith Shea for New Executive Role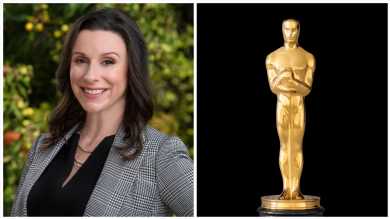 The Academy of Motion Picture Arts and Sciences is expanding twofold, naming Meredith Shea to the newly created role of Chief Membership, Impact, and Industry Officer. She will report to Academy CEO Bill Kramer, who was also the one on Monday to announce Shea as the first ever person with the job.
In her new role, she will strategically bring together the Academy teams who lead the strategy and implementation for the Academy's new member cultivation and outreach, awards administration, rules and regulations, membership branch structural changes, member and industry engagement, film festival and international strategies, talent development programs, and industry DEAI and sustainability efforts.
Shea makes her return to the organization, having previously spent a decade at the Academy of Motion Picture Arts and Sciences as a Membership and Awards executive. That role called for her to oversee the Directors, Film Editors, Short Films & Feature Animation and Writers branches, including the administration of the rules, submissions and voting for the Animated Feature and International Feature Film Oscar categories.
"We are thrilled to welcome Meredith back to the Academy in this leadership position. Her vast knowledge of the film industry and Academy membership, along with her commitment to building and nurturing a diverse and equitable global film community makes her a perfect professional for this new role. In addition, Meredith's strategic acumen will help guide the Academy as we move towards our 100th year," said Kramer via statement.
"I have a deep connection to the Academy and its membership. This is a pivotal time in the Academy's history, and it's both a joy and an enormous responsibility to support our industry and lead initiatives that connect people and communities through film," Shea said in a statement. "I am incredibly thankful to Bill, [president] Janet [Yang], and the Academy board for their insightful leadership and dedication to making positive changes in the world for filmmakers, audiences, and the industry. I look forward to working again with the Academy's exceptionally talented staff and dedicated members to support the Academy's mission."
Shea most recently served as the Director of Industry Relations at ARRAY, the social impact collective founded by Ava DuVernay dedicated to narrative change, where she oversaw ARRAY Crew, the personnel database designed to connect underrepresented below-the-line crew members with studios. She is also a frequent participant on industry panels, including the Directors Guild of America, Producers Network Marché du Film at Festival de Cannes, Mifa at Annecy International Animation Film Festival, and BFI London Film Festival.
Source: Read Full Article