Barry Season 4 Trailer Tees Up Seriously Unfunny Final 8 Episodes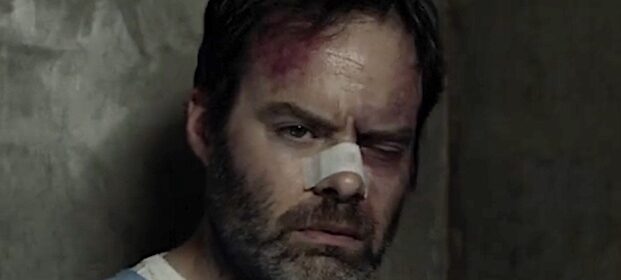 Is Barry Berkman irredeemable? That's the question at the center of the just-released full-length trailer for the fourth and final season of HBO's Barry.
Premiering Sunday, April 16, the dark comedy's eight-episode farewell run finds Bill Hader's newly-incarcerated hitman-slash-thespian unpacking his existential crisis behind bars and, by the looks of the official poster (see below), contemplating a prison break.
In addition to Hader, who also directed all eight episodes, returning series regulars include Stephen Root as Monroe Fuches, Sarah Goldberg as Sally Reed, Anthony Carrigan as Noho Hank, Henry Winkler as Gene Cousineau and Robert Wisdom as Jim Moss. Back on a recurring basis are Michael Irby as Cristobal, Fred Melamed as Tom Posorro, Andrew Leeds as Leo and Jessy Hodges as Lindsay.
As previously reported, Mad Men vet Patrick Fischler joins the cast for a multi-episode arc as Lon Oneil.
"It was very much in the writing and the storytelling," Hader recently explained to our sister pub Variety of the decision to end the series with Season 4. "I mean, a lot of people after last season were like, 'Why are you doing another season? It should have just ended.' But to me, there are still so many questions with the other characters, and with Barry — and there's so many things unsaid.
"What happens in Season 4 is structurally radical in some ways, but it made sense for what I think the characters needed to go through," Hader added, "and what I think the whole show is always kind of headed towards. You realize, well, we could pad a lot of stuff, and just make story. But if we're going forward, it ends in Season 4."
Source: Read Full Article