Broadway Box Office Slips A Bit In Pre-Tony Run-Up: Total Weekly Receipts At $31M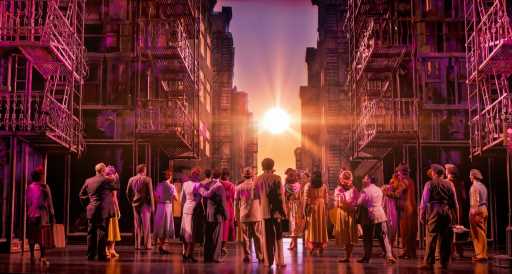 Broadway box office was down 6% last week – the second week of the 2023-24 season – with even some Tony-nominated productions taking noticeable hits. Camelot, New York, New York, Life of Pi, Fat Ham, Parade, Prima Facie and Shucked were among the productions reporting at least some box office slippage.
In all, the 34 productions grossed $31,144,237 for the week ending June 4, with attendance of 263,096 down about 5% from the previous week. The attendance was at about 84% of capacity.
Some of the notable figures:
Related Story
Wayne Brady Set For Broadway's 'The Wiz' In Title Role; Alan Mingo Jr. Plays Character On Most Tour Dates
Life of Pi, with five Tony nominations including direction, was down about 13% from the previous week, with a gross of $433,904, and attendance of 5,266 was down about 18%;
New York, New York was off 9% from the previous week, grossing $859,285 and playing to 74% of attendance capacity;
Camelot was off 8% to $747,958, filling 80% of seats.
A Beautiful Noise, a Tony nominee shut-out, grossed $875,807, a tiny drop of less than a percentage point from the previous week. Capacity was 68%.
& Juliet held steady, grossing $1,131,40; Kimberly Akimbo was down about 5% to $517,650; and Shucked was down about 13% to $706,683. All three of those shows filled at least 90% of available seats.
Bad Cinderella played its final week, grossed $384,017, attracting last-chancers with an attendance of 8,562 reflecting a 10% increase over the previous week.
Once Upon A One More Time, the musical with Britney Spears hits previewing at the Marquis, took in $609,085 for seven performances, fairly steady with the previous week. Attendance capacity was at 65%.
Season to date, Broadway has grossed $64,232,634 with total attendance of 539,254 at 86% of capacity.
All figures courtesy of The Broadway League. For complete box office listings, visit the League's website.
Must Read Stories
Board Approvess New Film & TV Contract; Members To Vote On Ratification This Week
'Inside The NFL' Rushes To The CW After Paramount+ Dropped Weekly Series
Debuts Twitter Show To Big Numbers, Says He'll Leave If Called Out
Soccer Star Eyeing Move To MLS A Day After Apple Docuseries Reveal
Read More About:
Source: Read Full Article