BREAKING: Mother and her seven children are killed in fire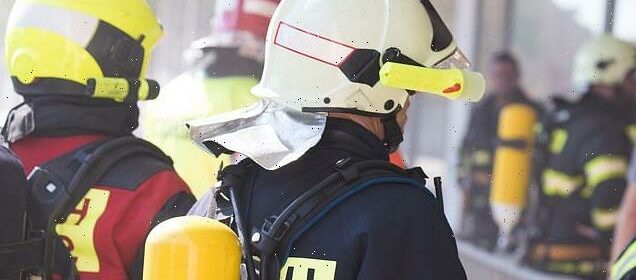 Mother and her seven children aged two to 14 are killed when fire breaks out while they slept in France
The blaze broke out when they were sleeping at home 50 miles from Paris

The father was taken to hospital with serious burns
A mother and her seven children aged two to 14 have died after a fire broke out while they were sleeping at home in northern France on Monday.
The blaze started shortly after midnight in their family home in the town of Charly-sur-Marne, 50 miles east of Paris.
Nearly 80 firefighters attended the blaze. Only the woman's husband, father to three of the children, survived but he suffered severe burns and was taken to hospital. 
Neighbours called the fire department to report the blaze just before 1.00am.
The children included five girls and two boys, according to emergency services.
A mother and her seven children died after a fire broke out at the family home, just 50 miles outside of Paris, while they were sleeping  (stock image) 
Four of them were from the mother's previous relationship.
The fire was extinguished after several hours and caused damage to a neighbouring property. 
The homeowners next door were also evacuated for their safety. 
It's not clear what started the fire but the French Public Prosecution Service has launched an investigation. 
A préfecture said: 'Nearly 80 firefighters from 16 Aisne rescue centres and 48 vehicles were engaged on site.' 
Nearly 80 firefighters from 16 rescue centres and 48 vechicles were called to the scene in hope to save the family's lives but only the woman's husband survived (stock image)
Source: Read Full Article