SEC charges 8 celebs inc. Jake Paul with 'illegally touting' cryptos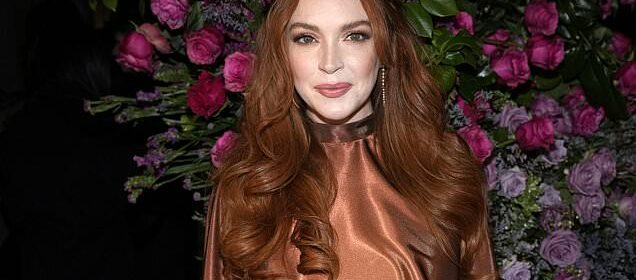 SEC charges eight celebrities including Lindsay Lohan and Jake Paul with 'illegally touting' crypto currency and not disclosing what they were being paid
As well as Lohan and Paul, the regulator charged rappers Soulja Boy and Lil Yachty, singers Akon, Ne-Yo and Austin Mahone, and pornstar Kendra Lust
They are accused of touting cryptos without disclosing they were being paid
The eight are charged alongside Chinese entrepreneur Justin Sun who, as well as paying the celebs, allegedly manipulated coin prices with fraudulent trades 
The Securities and Exchange Commission (SEC) today charged eight celebrities including Lindsay Lohan and Jake Paul with 'illegally touting' crypto currencies.
As well as Lohan and Paul, the regulator accused rappers Soulja Boy and Lil Yachty, singers Akon, Ne-Yo and Austin Mahone, and pornstar Kendra Lust, of promoting the assets without disclosing they were being compensated.
The eight are charged alongside Chinese crypto baron Justin Sun who stands accused of 'extensive trade washing', a type of market manipulation which involves the simultaneous buying and selling of an asset to make it appear actively traded.
The SEC complaint filed in the Manhattan federal court alleges that Sun and his companies offered and sold cryptos through multiple unregistered 'bounty programs,' which directed celebrities to promote the tokens on social media.
With the exception of Soulja Boy and Mahone, the celebrities agreed to pay a total of more than $400,000 to settle the charges, without admitting or denying the SEC's findings.
Lindsay Lohan appears the Christian Siriano Fall/Winter 2023 fashion show in New York on Feb. 9, 2023
Beginning around August 2017, Sun and his companies Tron Foundation Limited, BitTorrent Foundation Limited and Rainberry Inc engaged in a scheme to distribute billions of crypto assets known as Tronix (TRX) and BitTorrent (BTT), the SEC said. 
That included the use of 'bounty programs' directing interested parties to promote the currencies on social media, including to US-based investors, the SEC said.
TRX and BTT were sold as securities, and thus their sale needed to be registered with the SEC, the regulator said in its complaint filed in Manhattan federal court.
Sun also violated laws against fraud and market manipulation by orchestrating a scheme to inflate apparent trading volume in TRX in the secondary market through wash trading, the SEC said.
From at least April 2018 to February 2019, he allegedly directed employees to engage in over 600,000 wash trades of TRX between two accounts he controlled. 
This garnered proceeds of $31 million from illegal, unregistered offers and sales of the tokens, the SEC said.
Lawyers for the celebrities and Rainberry did not respond immediately to requests for comment. A lawyer for Sun could not immediately be identified.
Source: Read Full Article