Al Roker admits he's 'blessed to be alive' as he details true extent of health battle

There's no denying that Al Roker has had a very difficult few months and now he's revealed just how hard it's been admitting that he's lucky to be alive.
Al only recently returned to Today after being hospitalized with blood clots which traveled to his lungs.
He was absent for two months as his family, friends and fans inundated him with support in the hopes of his recovery.
WATCH: Al Roker's wife Deborah Roberts details 'frightening' health crisis
Speaking to People, Al has since revealed that his condition was so dire, he could have lost his life. "I'm blessed to be alive," he said in the exclusive chat with the publication.
His wife, Deborah Roberts, was by his side the entire time and admitted: "Al's surgeon used the word 'catastrophic'. That was the clearest declaration of what we were up against."
TRENDING NOW: Hoda Kotb's incredible adoption announcements – all the details
POPULAR: Amy Robach's GMA3 replacement makes bold fashions statement by wearing exactly same dress as TV host
Al's "life-threatening" illness saw him undergo a seven-hour surgery and lose half of his blood after he suffered internal bleeding.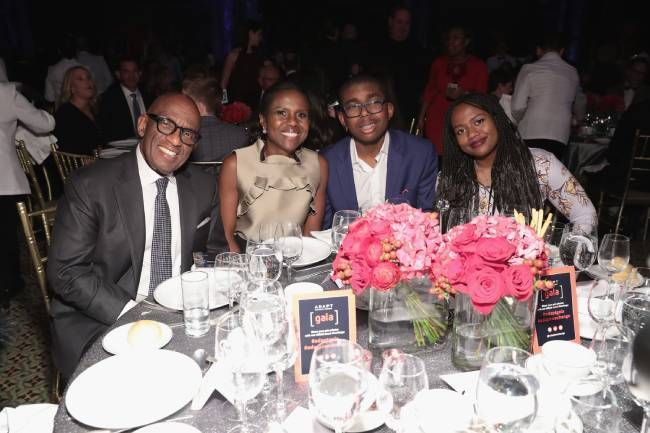 Al' family rallied around him as he battle a life-threatening condition
During a chat with his co-anchors Craig Melvin, Savannah Guthrie, Hoda Kotb, and Carson Daly, Deborah shared heartbreaking details of her husband's "frightening" health crisis, which can be heard in the video above.
It was revealed that Al's issues started out "as a few stomach pains" before escalating to blood clots in his lungs, which doctors suspect stemmed from him having COVID-19 in September.
MORE: GMA's Lara Spencer shares candid rehab recovery as she continues to heal from injury
His doctor's described his condition as "life-threatening" but Al said Deborah protected him from the magnitude of the situation.
https://www.instagram.com/p/CnQOCqHuLzy/
A post shared by Al Roker (@alroker)
Al's co-stars were thrilled to have him back
"Thank God for Deborah," he said. "She basically shielded me from a lot of this. I had no idea how sick I was. I am a living example of ignorance is bliss."
He added: "I was able to put all my energy into just recuperating because I didn't know how bad off I was – I thought I was doing good!"
Al's co-workers were delighted when he was finally able to return to Today on 6 Jan and all expressed their joy and relief that he is ok.
The father-of-three has thanked everyone for their support and added in his interview with People: "We're all just people. And at moments like this, everybody pulls together."
Read more HELLO! US stories here
Source: Read Full Article