I Tried the Flower-Shaped Heatless Hair Curler Going Viral on TikTok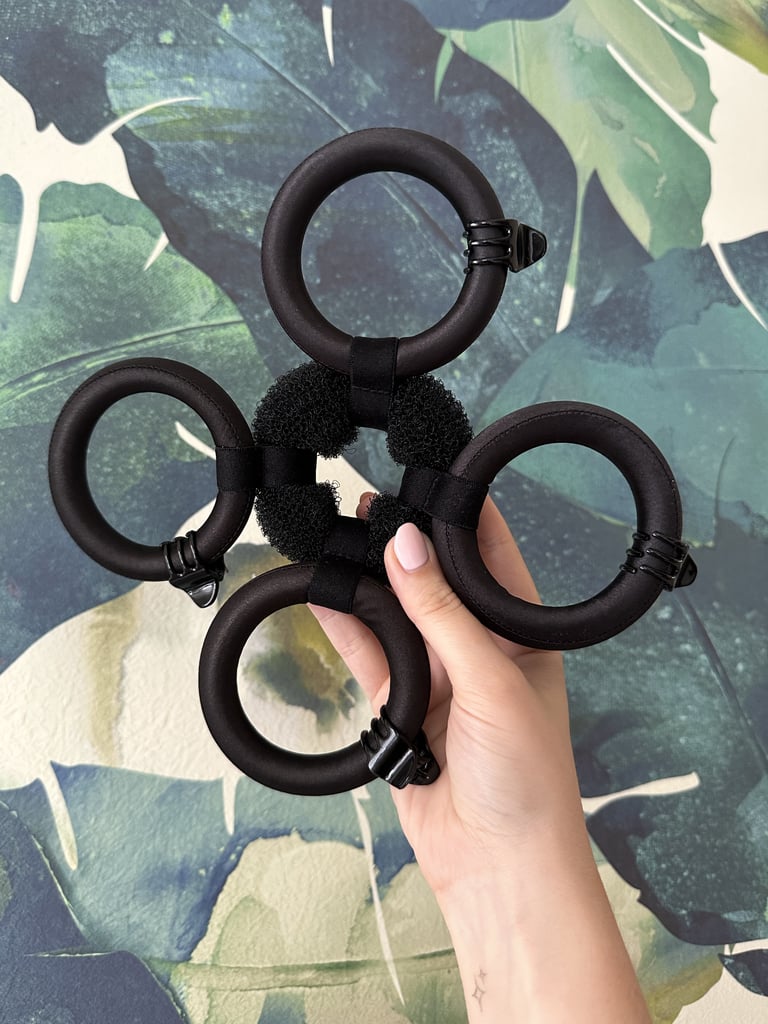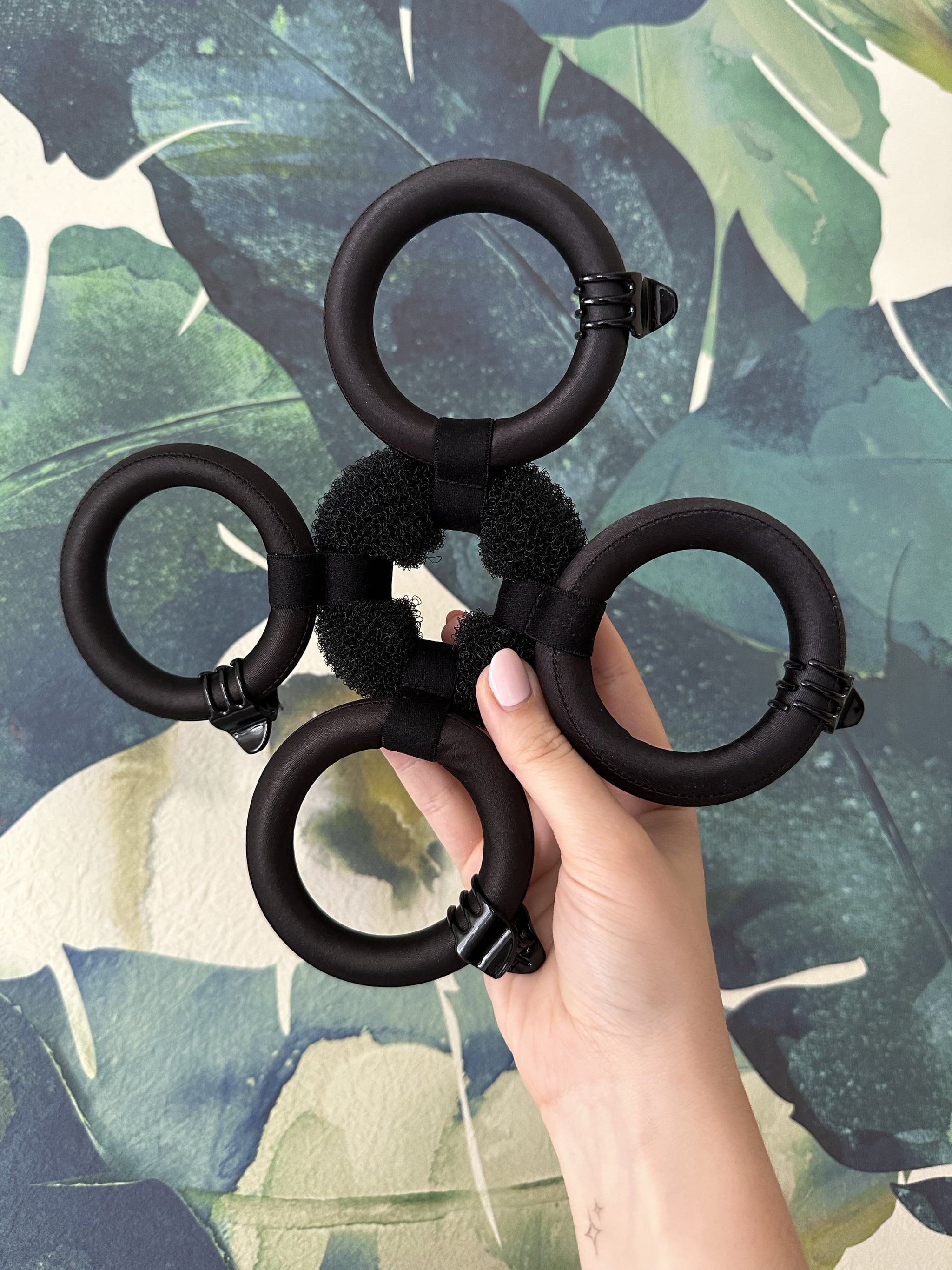 The last few years have sparked a new wave of DIY beauty connoisseurs, and if one category, in particular, came out on top, it's hair. It felt like everyone wanted to learn how to give themselves a bouncy blowout, recreate their favorite supermodel's slicked-back bun, or find the ultimate heatless curl hack to get their favorite look sans hot tools. The latter spurred an entirely new range of interesting and downright strange, yet ultimately effective, hair tools. You have the classic heatless hair ribbon, the leggings curls, and my latest discovery: the Satin Flower Curler ($35).
I stumbled upon this device while scrolling on TikTok one night. As someone who tries to use heat on my hair as little as possible, I was instantly intrigued. Though it looks like a flower or helicopter-like contraption, the heatless hair accessory is designed to curl your hair overnight (or while you work from home). It comes with everything you need to use it: the five-part curler, bobby pins to secure them, and four mini claw clips to hold everything in place.
The Satin Flower Curler was created to gently curl your hair, sans any damage, while being comfortable enough to sleep in. This was a biggie for me, as I've yet to find a heatless curler that didn't interfere with my sleep. Traditionally, it's meant to be used on dry hair but you can slightly dampen your ends to make the curls last longer. The contraption features a hair donut in the middle and four semi-hard satin rings attached to it. Following the instructions on the back of the box, I decided to give it a whirl.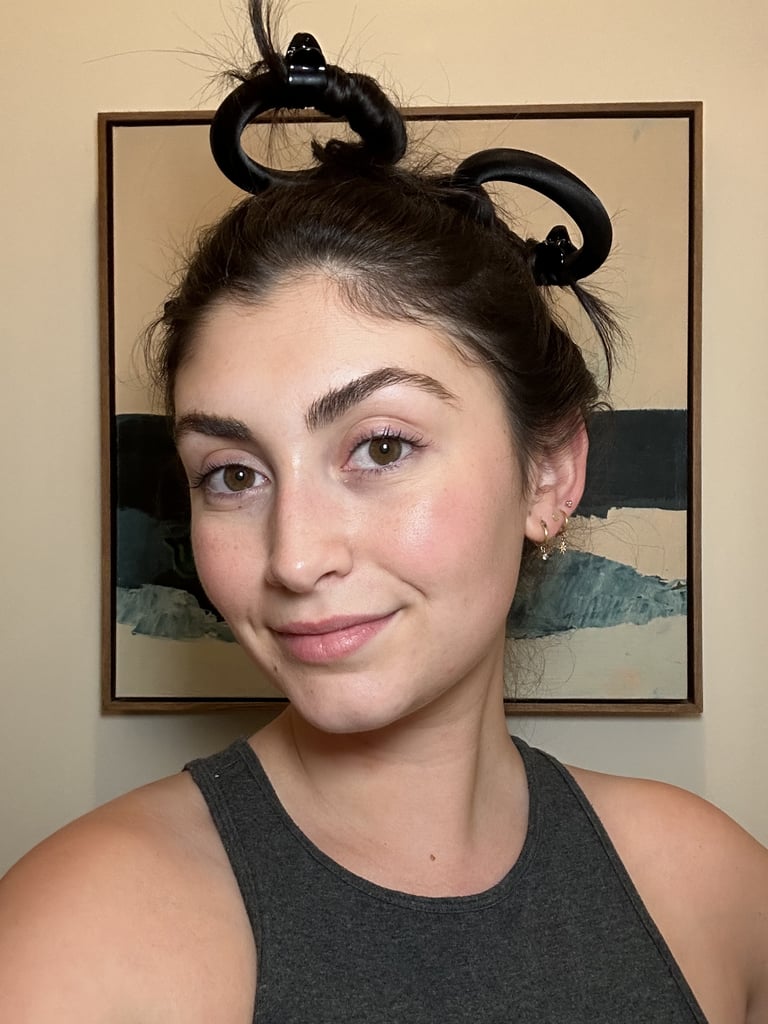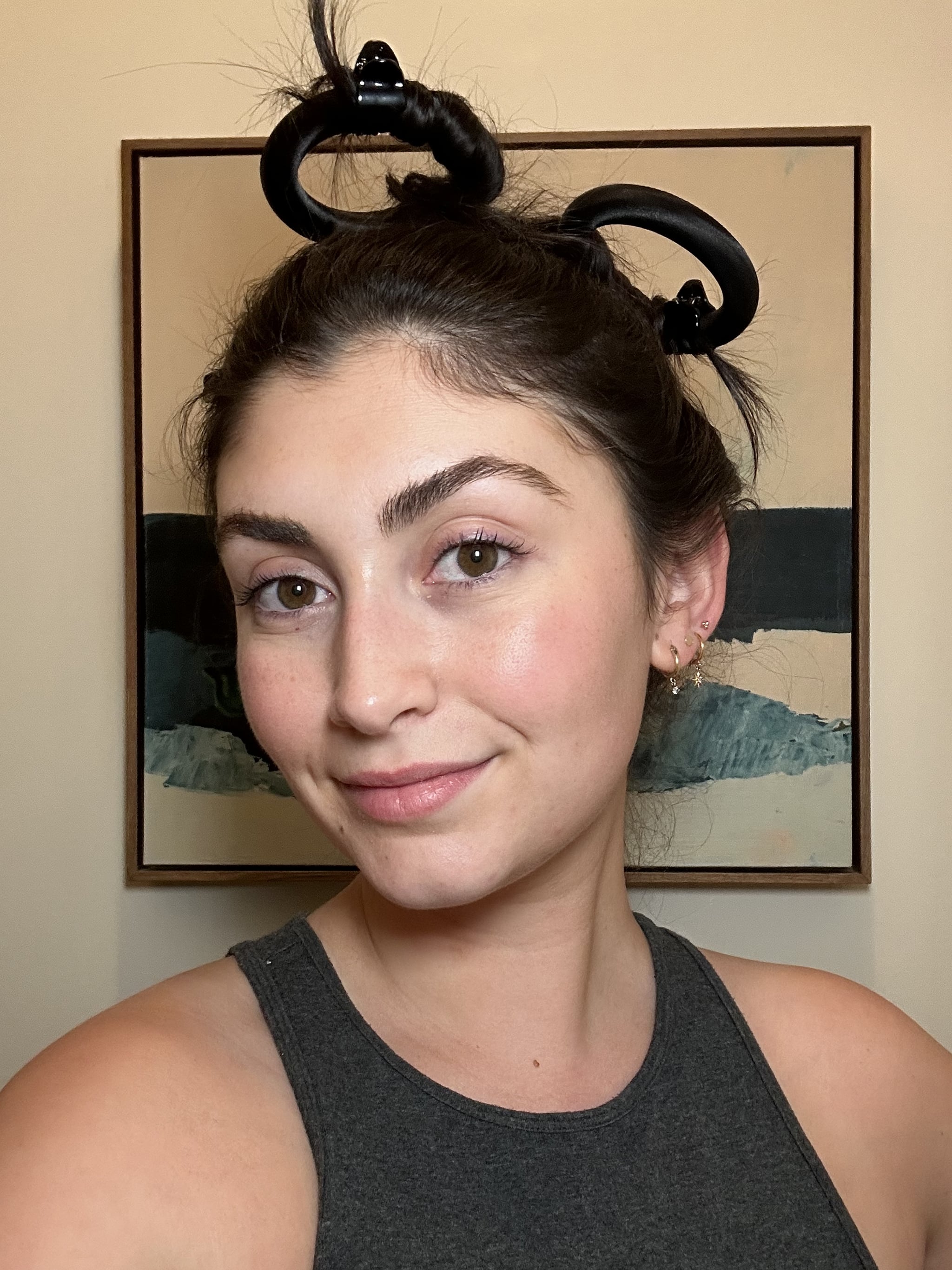 I started by brushing my second-day hair, putting the donut around my wrist, and pulling my hair up into a high ponytail. To secure it, instead of reaching for a hair elastic, I used the donut and grabbed one of the mini claw clips to temporarily hold it in place. With my ponytail in position, I sectioned it into four pieces — one for each satin ring. Then I began wrapping each section of hair around the ring. Once you reach the end of a piece of hair, the kit says to use a bobby pin, but I didn't think I needed it (my hair is pretty fine). I just used the included mini claw clip to hold the end in place. I repeated that process on the remaining three sections of hair. It's worth noting that I snagged another mini claw clip from my own collection to attach the donut to my roots and add just a touch more stability.
In total, putting in the hair accessory took about five minutes and it felt pretty comfortable – it didn't tug at my hair in any areas. After finishing my skin-care routine, I was ready for bed — but not before my fiancé made a helicopter sound the minute I walked into the bedroom and then proceeded to call me Cindy Lou Who from "How the Grinch Stole Christmas." He's got jokes.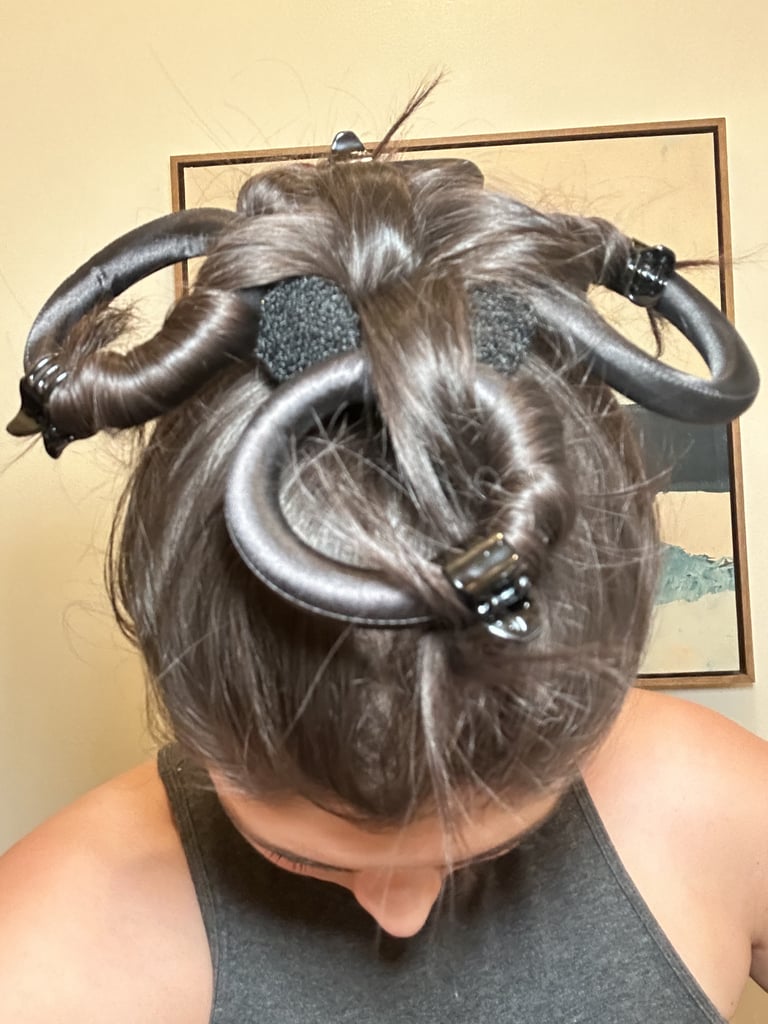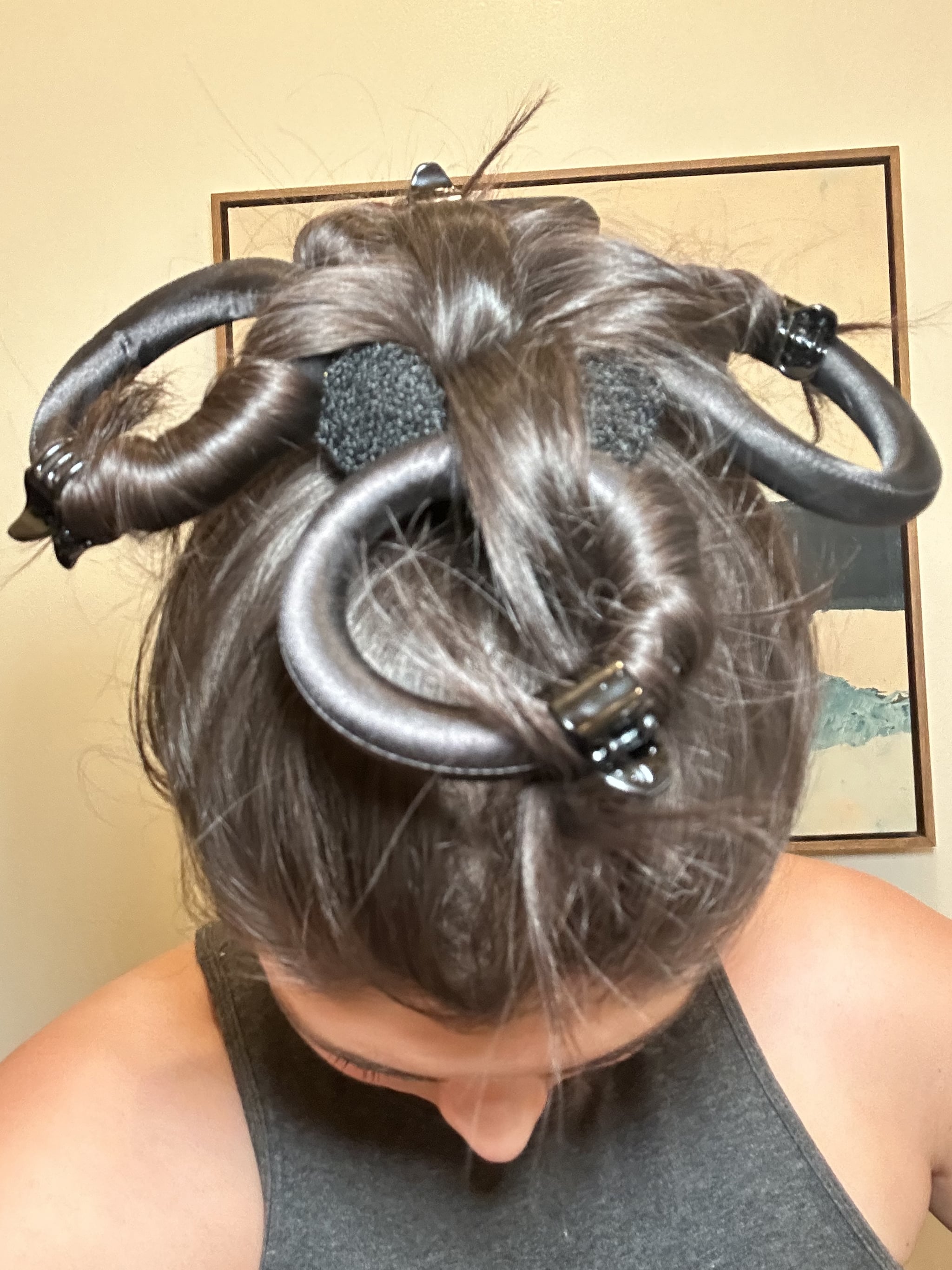 I was a little worried that sleeping would be difficult or at the very least, annoying, but found that I didn't even notice the Satin Flower Curler on my head. It sits high enough that it's out of the way. In the morning, I was pleasantly surprised to find it still in place — just a little bit looser than I had initially installed it.
Taking it out was even easier than putting it in: I simply removed the mini clips and unwrapped my hair. And sure enough, my hair had bouncy, loose curls in it. They weren't so tight that they looked like I had used a wand, but they also weren't so loose that they were barely noticeable — the perfect balance, in my opinion. After shaking out my roots a bit more, I had a ton of volume and bounce.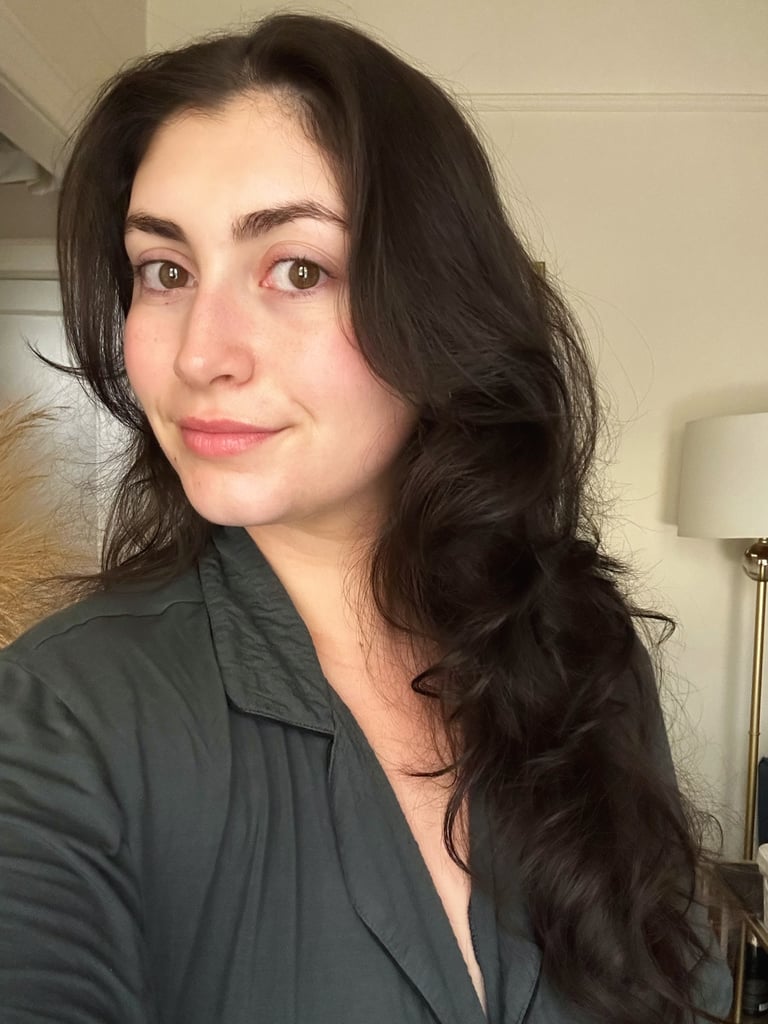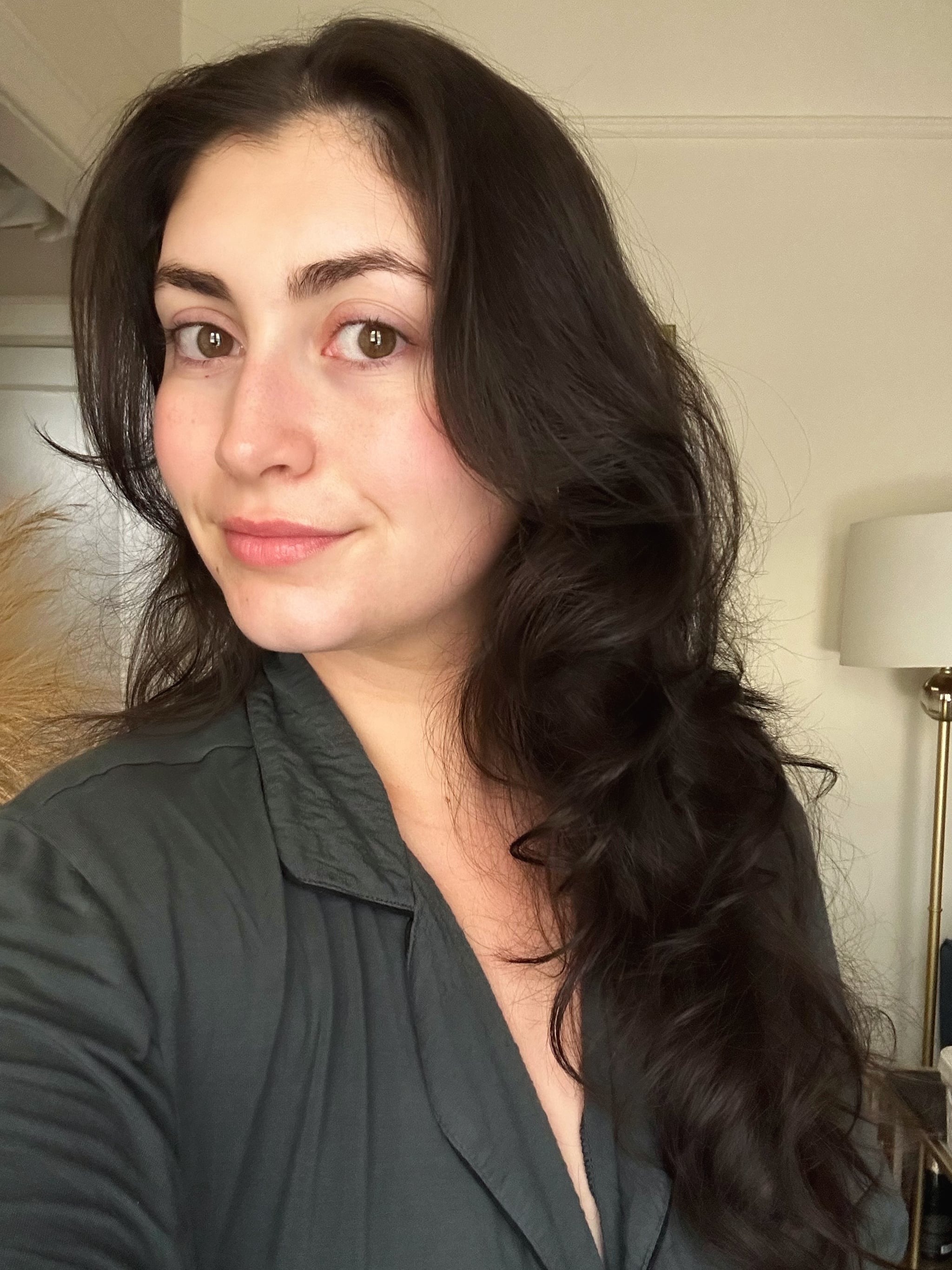 My hair has a hard time holding a curl so the results slowly faded as the hours went on, but I think part of that was user-error. I would tweak my application process the second time around to ensure the curls lasted by applying a volumizing curl mousse on wet hair immediately out of the shower. I'd also slightly dampen my hair with a spray bottle before wrapping it around the satin rings and finishing it off with a coat of hairspray for some hold.
I'm definitely going to keep using the Satin Flower Curler in my hair-care routine and feel like the results will only improve from here, which is more than I can say for most of the heatless hair curlers I've trialed.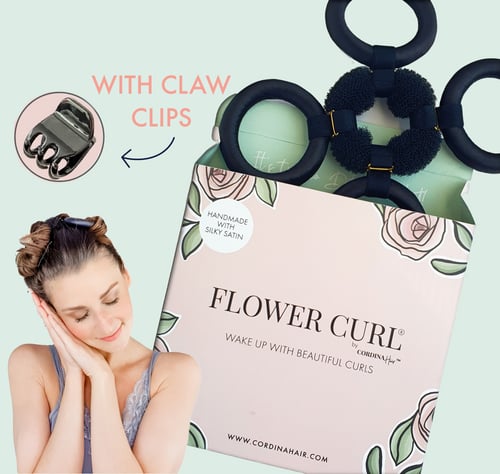 Source: Read Full Article