Akbar V Wants to Have a Baby With Drake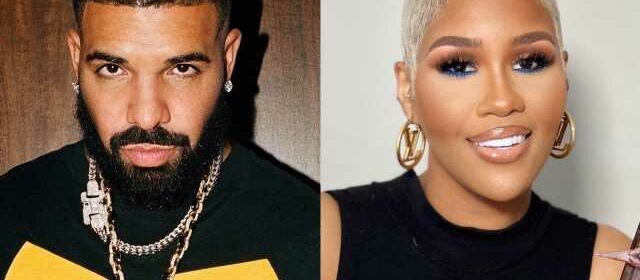 Sharing her big dreams, the former YSL First Lady shoots her shot with the 'Laugh Now Cry Later' hitmaker and reveals her hope to work with Beyonce in the future.
AceShowbiz –Akbar V is aiming high. Having set her goals for the future, the female hip-hop star has revealed her baby-making plans with her celebrity crush Drake and her dream to work with Beyonce Knowles in the future.
The 33-year-old femcee, who was previously signed to Young Thug's YSL record label before they fell out over an argument with his then-fiancee Jerrika Karlae back in 2017, took to her Twitter account on Thursday, September 15 to share her dreams involving Drizzy and Bey.
"I will work with @Beyonce," she tweeted, before shooting her shot with the Canadian superstar, "… and my unborn kid will call drake dad or step dad." Sounding optimistic, she declared, "Get ready … new life …. New beginnings."
This isn't the first time for Akbar to get candid about her interest in Drake. In January 2021, she tried to get his attention by making a creative video inspired by Alicia Keys' music video for "You Don't Know My Name".
In the Instagram clip, the "Love & Hip Hop: Atlanta" star had a mock phone conversation, saying, "I'm gonna go ahead and call him, I think I'm gonna call him." She then pretended to call and speak with the Certified Lover Boy, "Hello? Can I speak to Drake? Hey Drake, this is Akbar V. I know you don't know me or anything but I just be watching you all over the blogs and I see you with the joggers on and I seen that print hanging out of it and it's real big, I was just telling my girlfriends that."
She further pushed the joke, "And I was wondering, could I test drive it? I mean like, I think we would make a good couple…I remember the first tape 'Take Care' and I just feel like you need someone like me Drake." She asked for support from her followers in the caption for the post, writing, "can y'all help me out I'm shooting my shot with @champagnepapi I just need him to know my name."
Source: Read Full Article