Ben Affleck Speaks Out on Those Viral Grammys Memes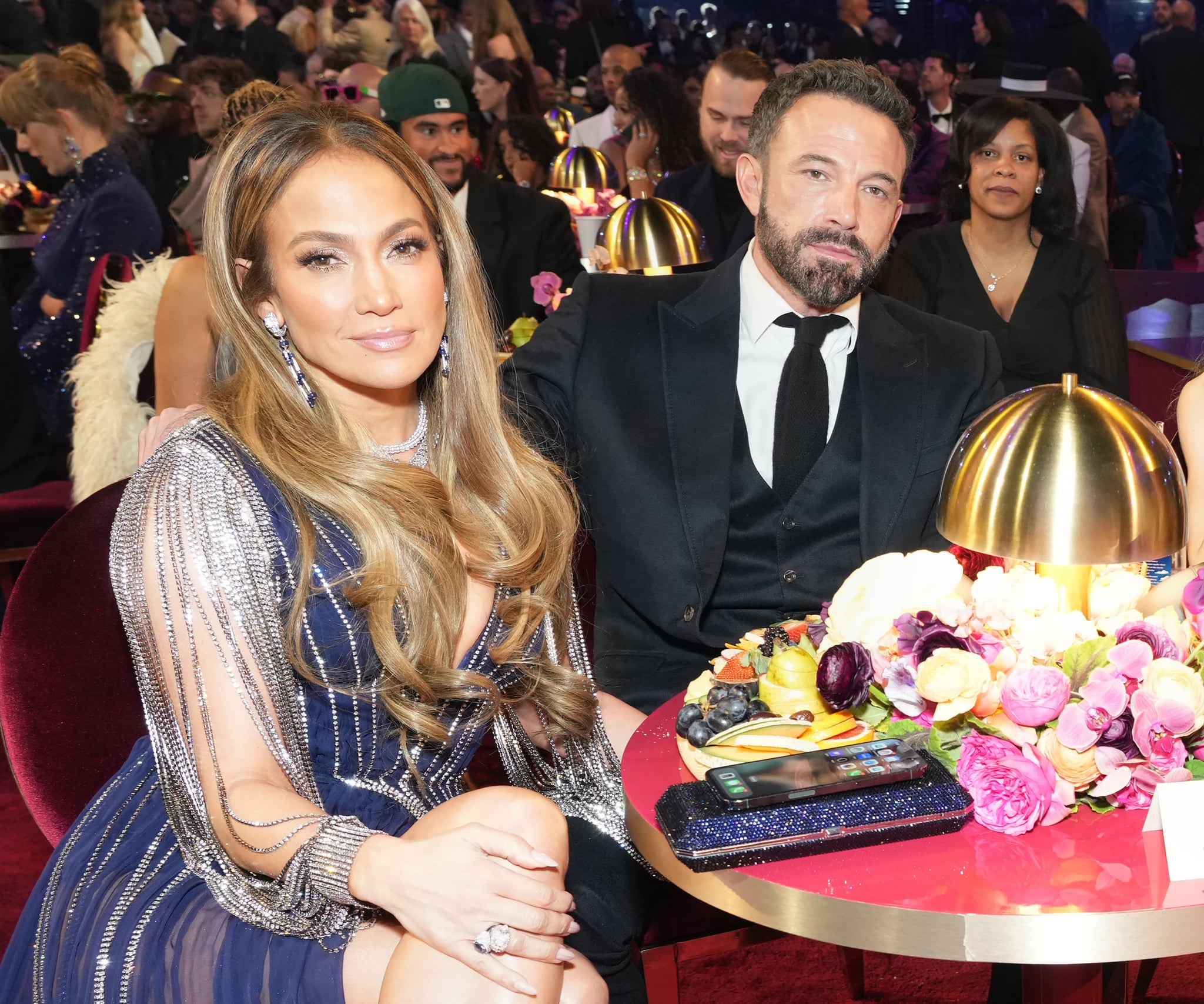 Image Source: Getty / Kevin Mazur
Ben Affleck wants the world to know he had fun at the Grammys, despite all those memes. The actor became the talk of the award show last month when he was spotted looking wholly unamused throughout the ceremony. Viewers first caught a glimpse at Affleck's RBF (Resting Ben Face) during Stevie Wonder and Chris Stapleton's "Higher Ground" duet; as other celebrity attendees grooved along to the Motown performance, the camera zoomed in on Affleck giving a few pained head nods while wife Jennifer Lopez shimmied along to the music in her embellished Gucci gown.
Later on, Affleck was seen aimlessly glancing around looking in need of a Dunkin' caffeine boost, and he and Lopez were also spotted in what appeared to be an argument without realizing the cameras were focused on them. Those sneaky camera operators sure knew what they were doing that evening.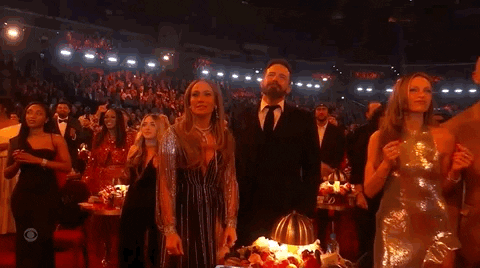 Image Source: Recording Academy via Giphy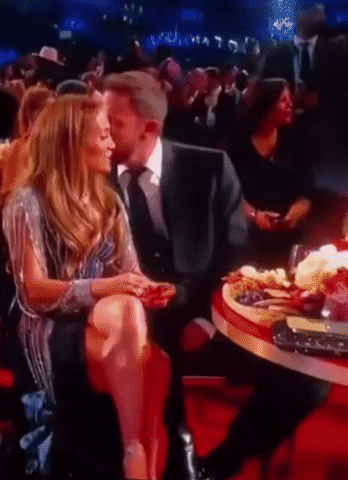 Image Source: Recording Academy via Giphy
When these moments aired, viewers naturally flooded social media with hilarious thoughts and reactions. "Ben Affleck is every introvert everywhere. You can see his batteries draining in real time. Man is already at 23%," one Twitter user wrote alongside a GIF of the actor. Other people compared him to "every man dragged to a couples baby shower" and "me any time I have to be on a zoom call."
Affleck addressed the chatter in a Hollywood Reporter interview on March 16, reassuring the publication, "I had a good time at the Grammys. My wife was going, and I thought, 'Well, there'll be good music. It might be fun.'"
The actor also offered insight into what he and Lopez were discussing during their supposed squabble. Grammys host Trevor Noah had taken a seat next to the newlyweds during a commercial break but they didn't realize the cameras were on them during their chat. "I leaned into her and I was like, 'As soon they start rolling, I'm going to slide away from you and leave you sitting next to Trevor.' She goes, 'You better f*cking not leave.' That's a husband-and-wife thing," he said. He wound up heeding her ask and sticking around.
This is far from Affleck's first rodeo as a meme star. In addition to the ubiquitous "sad Affleck meme" from his 2016 "Batman v Superman: Dawn of Justice" press tour, he's also drummed up internet discourse for falling asleep on a boat in Paris during his post-wedding family vacation, balancing a Dunkin' iced coffee on top of several teetering Amazon packages, and seemingly mediating while standing and smoking a cigarette. On purpose or not, Affleck continues to keep the internet satiated, and he seems at peace with that. As he told the Hollywood Reporter, "At a certain point, I am who I am."
Source: Read Full Article