BLM Co-Founder Claims LAPD Killed Cousin with Taser, Demands Change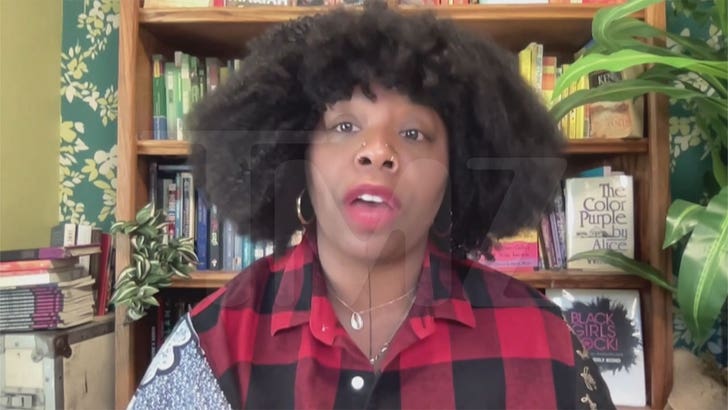 Just as Tyre Nichols' death puts a spotlight on Memphis cops, the case of Keenan Anderson is doing the same in L.A. … where his death has his family demanding changes in the way cops deploy Tasers.
Keenan's cousin happens to be Black Lives Matter co-founder Patrisse Cullors, and she joined us Friday on "TMZ Live" to discuss his fatal cardiac arrest … suffered 4 hours after an LAPD officer tasered him multiple times.
Cops have already released body cam of the January 3rd incident, which Patrisse believes shows an abusive use of the taser — she says Keenan was shocked by 52,000 volts for 42 seconds.
As an activist, and a concerned family member in this case, Patrisse started researching how many people die after getting zapped by a Taser … and she says the data is alarming.
LAPD Chief Michael Moore says he's investigating Keenan's death, and looking into the use of Tasers. Patrisse says LAPD hasn't had a policy regarding how long or often officers can safely deploy a Taser.
The family has filed a $50 million wrongful death suit against the city of Los Angeles. Ironically, Keenan had actually waved down police to help after he was involved in a car accident — but Patrisse says armed officers aren't always necessary in cases like that.
Her point is, paramedics would have been more appropriate, because run-ins with cops turn deadly all too often … especially for Black people.
Source: Read Full Article