Damar Hamlin Was Resuscitated Twice, Heart Stopped At Hospital, Uncle Says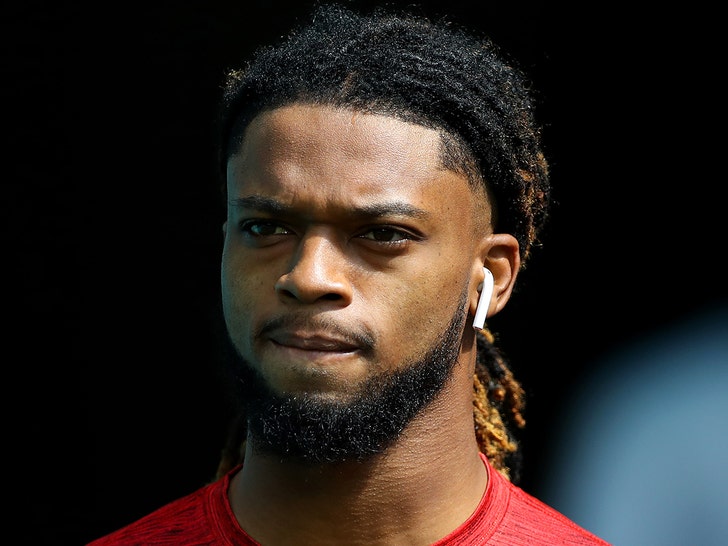 Damar Hamlin wasn't only brought back to life on the field during Monday Night Football, but also as he arrived at the hospital … this according to his uncle, who says the Bills safety's heart stopped for a second time.
Thankfully, medical personnel were again able to restart his heart.
Hamlin's uncle, Dorrian Glenn, spoke to CNN outside the Cincinnati hospital on Tuesday … where he provided an update on his 24-year-old nephew.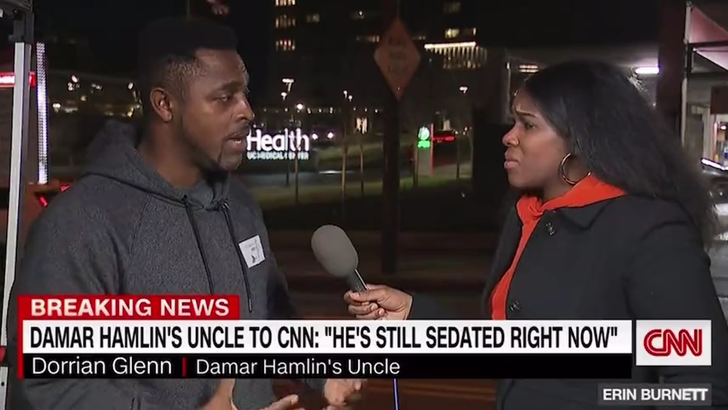 "He's still sedated right now," Glenn said. "They just want him to have a better chance of recovering better. So they felt if he was sedated, his body can recover a lot faster than if he was awoke and possibly cause other complications."
Glenn said Hamlin is using 50% of a ventilator now … a big improvement from earlier in his hospitalization.
Hamlin's uncle added the former Pittsburgh Panther suffered lung damage … but remained optimistic he would be able to breathe on his own.
Glenn also talked about the sheer terror the family felt as they watched their loved one collapse before CPR was performed for about 10 minutes on the field in Cincy.
"We were all in tears," Glenn added. "I'm not a crier, but I've never cried so hard in my life. Just to know, like, my nephew basically died on the field and they brought him back to life, that's just heartbreaking. To see all those grown men crying and all the emotion, it really was a gut punch, man."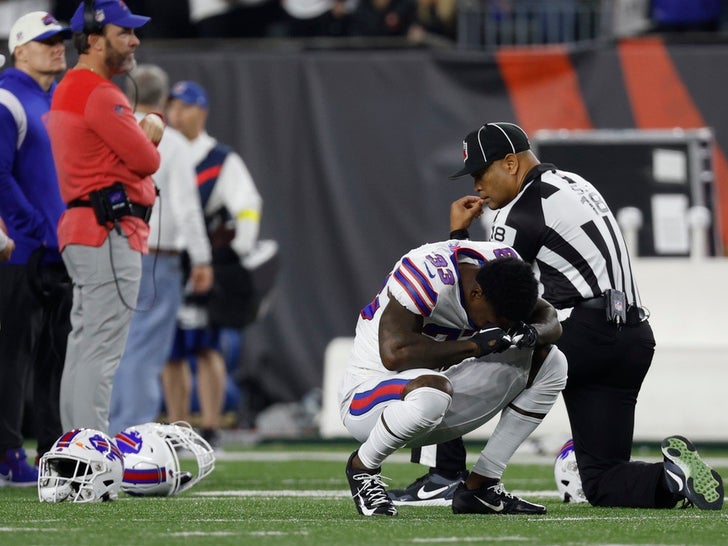 "I would have been crying no matter who it was, but for it to be my nephew, it just had that much more impact on me, man," he said. "I'm just glad he's still alive and able to fight and try and get better and recover."
Dorrian also stated doctors have positioned on his stomach in an effort to relieve pressure on his lungs.
"I just want to show my gratitude for the medical staff that were on hand," Glenn added, "because if not for them, my nephew probably wouldn't even be here."
Source: Read Full Article