Meghan Trainor: my therapist taught me to be totally present with my kid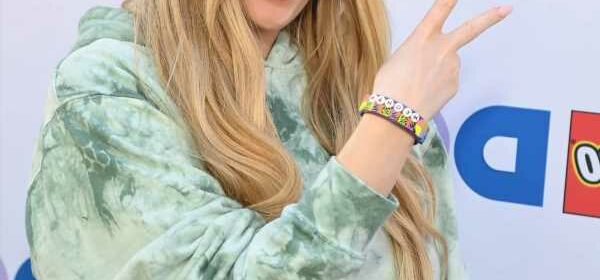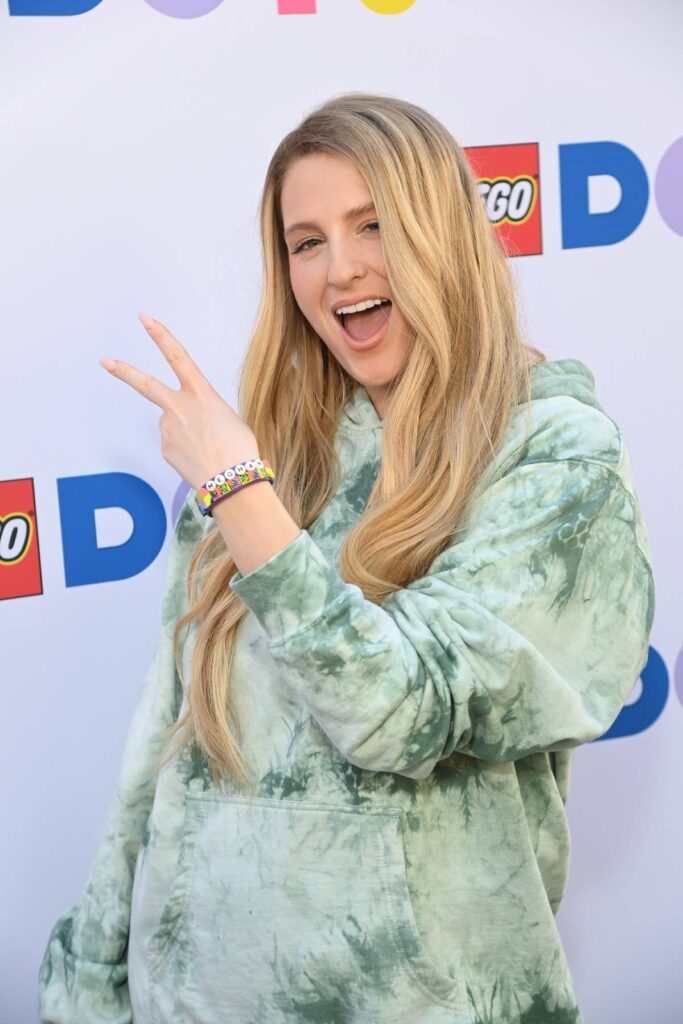 Meghan Trainor has a sponsorship with LEGO on their new LEGO DOTS. We are a LEGO house, so I checked the DOTS out. I guess they're wearable. It looks like you can design desk and school accessories in addition to bracelets and patches for backpacks and jackets. Meghan was talking about how amazing they are because of the sensory element, which is great for her one-year-old son Riley. Meghan said that her therapist has taught her how to be totally present with Riley. And, the best time to do that, according to Meghan, is during playtime. So I get why interactive toys like LEGOs would be great, because they help you keep your mind in the present. Although, Riley being one and LEGO DOTS being a choking hazard is another really good reason to stay present during playtime.
If the Play-Doh colors don't get all mixed together and the crayons stay sharp (and unbroken) and the kids' hands remain clean after playtime, then one question remains — did anyone have any fun? Kids are hard-wired to get messy and do things their own way, something that Meghan Trainor is definitely embracing with her son Riley, 1, whom she shares with husband Daryl Sabara. The "Bad for Me" singer tells SheKnows that she has "no rules" during playtime.

Trainor takes playtime seriously, following her therapist's advice. "My therapist taught me that when I am with my kid, to be totally present in that moment," she says. "The best time to do that is when he is playing, and I love to join in on that with him."

She's not the only one who still loves playing with toys. Her husband is just as "goofy" as she is. When asked who's more of a "kid at heart," her or the Spy Kids star, she responds, "That's tough — we both like to have fun and are super goofy together and with our son.

"But ultimately, I think Daryl is more of a kid at heart," she adds. "He is an amazing dad and I love watching him play with Riley. No one makes him laugh harder than his dad!"
[From Yahoo]
And yet another reason I failed as a mother. Playtime was hard for me. Not all the time, I liked it when we pretended to look for dragons in Griffith Park or making up creatures for our exotic animal safari but sitting on the floor doing general kid play was laborious for me. I was rarely fully present. I was present when the kids talked to me, whether it was stories, dreams or bad/good experiences from the day. I still am. But I'm sure Meghan's right, playtime is when I should have been fully 'there'.
It's good that Meghan loves playtime so much because she's going to be doing a lot more of it, if she gets her way. Meghan told Us Weekly she hopes to be "knocked up" by 2023. She said she and husband Daryl are trying to cram in all the "fun stuff" they can now, but she's penciled in getting pregnant on her calendar in time for the holidays.
Riley got glasses! He's so cute.
https://www.instagram.com/p/Cg5Rc_bvFxZ/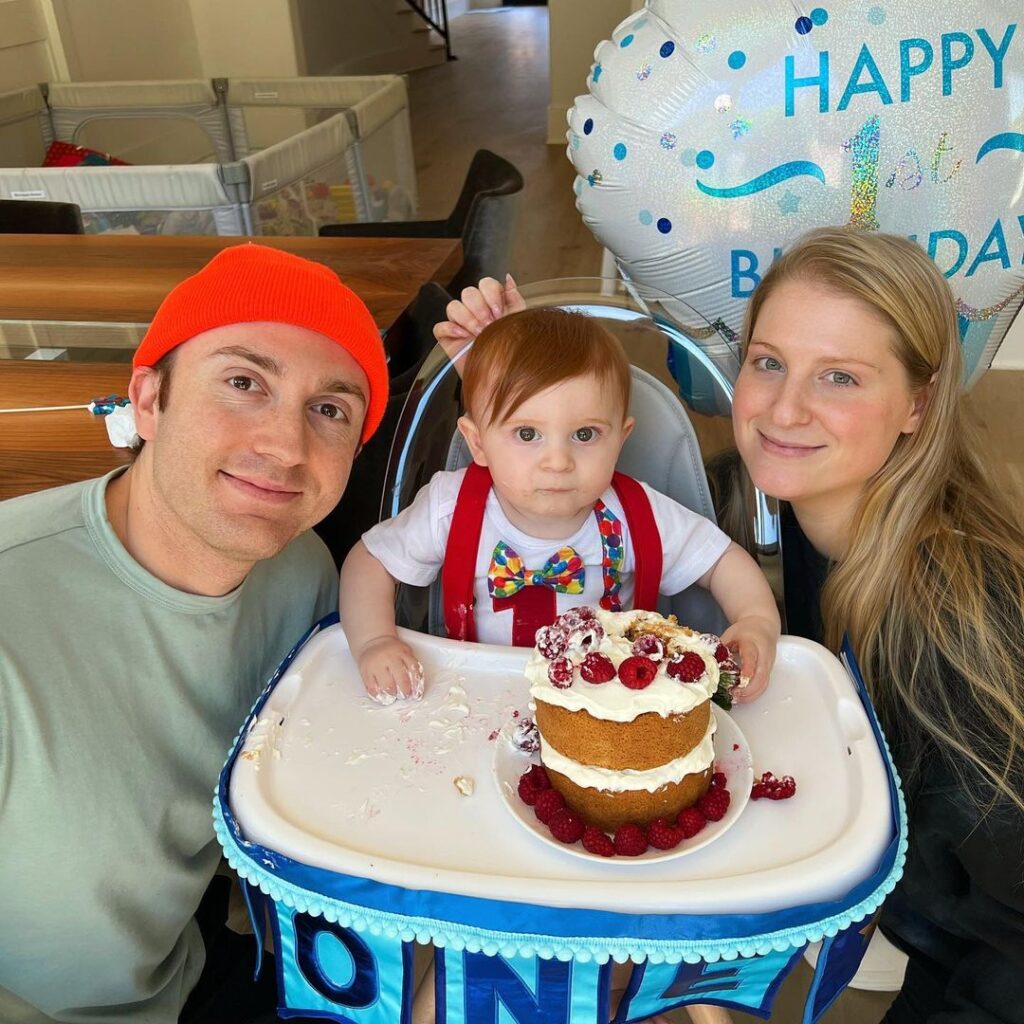 https://www.instagram.com/p/CgAhtgcJdva/
Photo credit: Cover Images and Instagram
Source: Read Full Article