Ralph Eggleston dead: Pixar animator and Oscar winner dies of pancreatic cancer at 56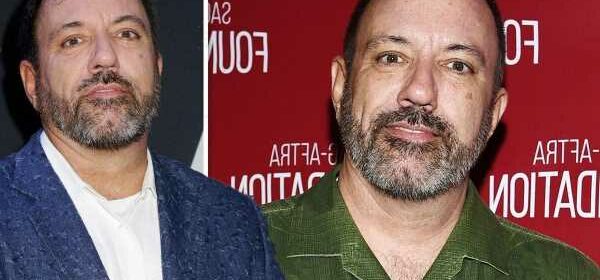 Lightyear: Buzz brought to life in teaser trailer for Pixar film
We use your sign-up to provide content in ways you've consented to and to improve our understanding of you. This may include adverts from us and 3rd parties based on our understanding. You can unsubscribe at any time. More info
Ralph Eggleston has died at the age of 56, it has been confirmed. The award-winning Pixar animator tragically died following a long battle with pancreatic cancer.
Pixar and the world will be forever grateful

Pixar
Ralph is best known for his work on 1995 film Toy Story and also won an Oscar for his animated short film, For the Birds.
Following the star's death, Pixar took to Twitter to pay tribute.
They wrote: "In memory of Ralph Eggleston – animator, director, art director, storyboard artist, writer, production designer and our dear friend. Pixar and the world will be forever grateful."
An image of Ralph drawing was also shared.
The Book of Life filmmaker, Jorge R. Gutierrez, also paid tribute to the talented star.
He penned: "Adios Maestro Ralph Eggleston.
"A true titan of our art form. He reached out to me after 'Book of Life' and I will forever cherish our conversations. Before many knew he was sick he was trying to donate his spectacular art book collection to a Mexican animation school. That's Ralph."
Art Director at Pixar, Josh Holtsclaw, added: "The animation world has lost a giant today.
"Ralph Eggleston will be remembered not only for his immense contributions to the art form (incalculable) but for who he was as a person."
Ralph's work was also featured on Pixar films such as Finding Nemo,Wall-E and Monsters, Inc.
His last credited work was in the 2020 film, Soul, where he was a development artist in the art department.
Before his time at giant Pixar, the talented artist worked on Disney films including Pocahontas, The Lion King and Aladdin.
Ralph was born in Baton Rouge, Louisiana in 1965.
The star won his film award for his work on Pixar classic film, Toy Story, for best individual achievement in production design.
He went on to win three more Annie Awards for Finding Nemo and Inside Out.
In 2019, Ralph was honoured with the VIEW Visionary Award.
The star was also mourned by fans of the animation studio on social media.
Twitter user @cachavaa wrote: "I met Ralph Eggleston once at Pixar when I was still a student visiting a friend.
"He told me some wild personal stories and then insisted that being a good storyteller requires fun, interesting life experiences to draw from.
"He was kind, direct, and I never forgot his advice. RIP," they added.
Source: Read Full Article