Banijay Rights Sells French Drama 'Serial Lover' to Spain (EXCLUSIVE)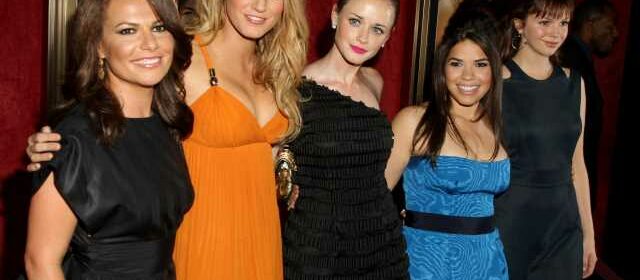 Banijay Rights has closed a major sale on its French drama series "Serial Lover" to Spanish broadcaster Atresmedia.
"Serial Lover" marks the debut series for Banijay France's label Shine Fiction, which is co-producing with Amaury Fournial from Sibaro Films.
Written by Alice Den Broek and directed by Fred Berthe, "Serial Lover"'s synopsis bills the show as "the story of a shrewd man who lives many different lives – a pilot, a surgeon, a broker, a journalist; developing a new personality for every identity and deceiving experts in each field. Handsome, charming, and attentive, exhilarated by his power, the deception becomes an art form as he manipulates all those around him, especially women who he targets and steals from. How many women have fallen in this trap?"
The series has been ordered by M6 in France. The deal with Atresmedia was negotiated by Marion Vergnaud, SVP Italy, Iberia & Malta, Banijay Rights.
"Serial Lover" stars Flora Bonaventura, Helena Nogera, Odile Vuillemin, Elodie Frégé, and Jonathan Zacaï. Banijay Rights handles international sales for the series.
"'Serial Lover' is a multi-layered story of a con artist whose life has one purpose: to deceive others, with women – unfortunately – his preferred target," said Vergnaud. "We're pleased this compelling and complex series will launch on Atresmedia and engage a whole new audience in Spain," Vergnaud continued.
Jose Antonio Salso, head of acquisitions and international sales at Atresmedia, said: "At Atresmedia we are happy to be the home of Serial Lover in Spain – and we are proud to be the leaders in this market with a mix of the best content around the world."
Dominique Farrugia, a famed French comedian and producer who is now managing director at Shine Fiction, said, "Following a successful launch in France,I look forward to seeing Serial Lover make its debut in Spain." "With an incredibly tense and engaging storyline, this gripping drama has all the elements to get the audience hooked from start to finish," Farrugia continued.
Shine Fiction, which officially launched in September 2021, has been building a pipeline of ambitious premium content. Earlier this month, the label announced the thriller "Brocéliande," a co-production with Les Films du Printemps for TF1. Banijay Rights handles international distribution for the drama.
Read More About:
Source: Read Full Article