Brits reveal the accents they find sexiest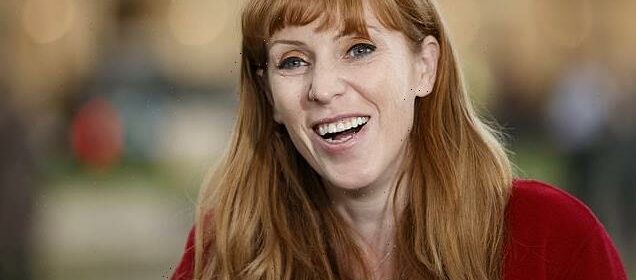 Brits reveal the accents they find sexiest – with the Manchester twang as spoken by Angela Rayner and Liam Gallagher topping the list
Research by Best Casinos has revealed the accents Brits find the sexiest
Mancunian tops the list, followed by Irish, Scouse, and the London accent
Meanwhile, the least favourite accents include Scottish, German, and Welsh 
The accents Brits find the sexiest have been revealed – with Mancunian topping the list.
Research by Best Casinos, which polled some 2,500 people, found that a Manchester twang is considered the most attractive by more than 50 per cent.
The accent, spoken by Mancunians including deputy Labour leader Angela Raynor. Liam Gallagher and Michelle Keegan, came ahead of other regional favourites.
In second place came the Irish accent, with Scouse (spoken by Liverpudlians) coming in at third place.
Deputy Labour leader Angela Rayner (pictured) is known for her Mancunian accent – which has been voted the 'sexiest' accent by Brits in a recent poll
Meanwhile, respondents voted the London accent (or Queen's English) as the one they find fourth sexiest. When it comes to the sexiest global accents, Italian and French both made the list.
Pollsters also quizzed people on their least favourite accents. They found that Welsh, German, Scottish, American and Australian ranked among those which are least popular. 
According to a spokesperson from Best Casino: 'When it comes to dating, 95 per cent of respondents said it's important that they like a potential partner's voice.
'Women find it more important than men do, but just barely: 51 percent of people who identify as women say it's extremely important, as opposed to 49 per cent of people who identify as men.'
The Manchester accent has been voted the sexiest by Brits who voted in a poll carried out by Best Casino
The poll follows 2020 research by dating website eharmony, which found Queen's English to be the favourite accent.  
By contrast, Cornish was rated the least attractive accent, although it was associated with a good sense of humour.
And Spanish and French accents did not fare particularly well either, ranking 18th and 19th respectively for attractiveness.  
The survey found that one in eight people has gone on a date with someone because they liked their accent.
Brits reveal the accents they find most – and least – sexy
Favourite accents  
Mancunian (Manchester)
Irish
Scouse (Liverpool)
London
 Least favourite
German
Scottish
American
Australian
And one in five said they wouldn't be able to find someone attractive if they didn't like their accent.
Rachael Lloyd, relationship expert at eharmony, said: 'Accents play a part in our perception of others and sometimes we can't help but be drawn in by a particularly pleasing burr.
'But, it's important to remember that while we might find someone more appealing due to the way they speak, we need to evaluate their core values and personality traits to work out if they are a suitable match.
READ MORE: 
As Pret a Manger launches £5 sandwich and snack offer… MailOnline compares meal deal prices at rivals Greggs, Tesco and upmarket Gail's 
Lose weight FAST with our delicious recipes! Dr Michael Mosley is the man behind the Fast 800 and 5:2 diets…and in an exclusive extract from his wife Clare Bailey's new book, they reveal how to turbo-charge your weight loss 
MISS MONEYSAVER: Buy a sofa in January, but a laptop in late May… one of the best ways to be clever with cash this year is to know the best time to buy certain things 
Source: Read Full Article