Elliot Page Claims He Had 'Sex All the Time' with Juno Costar Olivia Thirlby

Page claims Thirlby was the first person he had "a suitably consensual sexual relationship with" in his new book.
Kate Mara isn't the only actress with whom Elliot Page had a secret, sexual relationship with before transitioning.
In his new book "Pageboy," the actor also opens up about seeing "Juno" costar Olivia Thirlby while the pair were filming the 2007 flick. Page wouldn't come out as gay until 2014, before later coming out as transgender in 2020; Thirlby first acknowledged she's bisexual in 2011, before marrying Jacques Pienaar in 2014.
"I was taken aback the moment I saw Olivia Thirlby. Embodied and bold, her long brown hair moved in slow motion," Page writes in the memoir. "We were the same age, but she seemed so much older, capable, and centered. Sexually open, far removed from where I was at the time. But the chemistry was palpable, it pulled me in."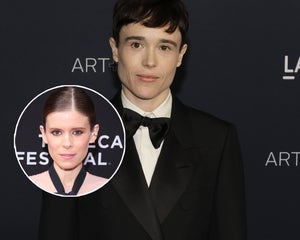 Elliot Page Reveals He Had Relationship with Kate Mara Right After Coming Out as Gay In 2014
Writing that he felt "comfortable" with Thirlby, Page said the two quickly became friends who spent a lot of time together while working on the film. Things allegedly escalated between them one day in Olivia's hotel room, after Thirlby looked at Page and said, "I'm really attracted to you" — feelings Elliot reciprocated.
"At that we started sucking face. It was on. I had an all-encompassing desire for her, she made me want in a way that was new, hopeful," said Page, who went on to write that the pair "started having sex all the time: her hotel room, in our trailers at work, once in a tiny, private room in a restaurant."
"What were we thinking? We thought we were subtle," Page recalled. "Being intimate with Olivia helped my shame dissipate. I didn't see a glint of it in her eyes and I wanted that—done feeling wretched about who I am."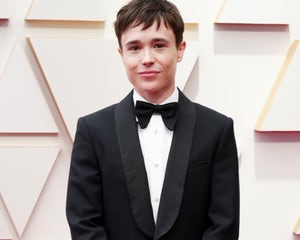 Elliot Page Says A-List Actor Told Him: 'I'm Going to F–k You to Make You Realize You Aren't Gay'
While Elliot said he wasn't sure whether his mother — who shared a two-bedroom suite with her in Vancouver during production on the movie — "suspected anything," Page said the two kept their relationship "hidden," with Olivia only coming to her room "maybe once."
Thirlby has yet to confirm Page's account; TooFab has reached out to her management for comment.
In the book, Elliot also claimed he dated Mara shortly after coming out as gay.
"The first person I fell for after my heart was broken was Kate Mara," said Page, who noted Mara "had a boyfriend at the time, the lovely and talented Max Minghella." According to Page, Max was supportive of his then-girlfriend exploring her feelings with Elliot, with Mara allegedly telling Page, "I never thought I could be in love with two people and now I know I can."
"This was right after I'd come out as gay and it was a time of exploration and also heartbreak. I think my relationship, or whatever you want to call it with Kate, very much encapsulates a certain dynamic that I consistently found myself in, which was falling for people that — I think a lot of us do this — who aren't fully available," said Page. "And the sort of safety in that and the highs and the lows and the serotonin bump, and then it goes away."
"Pageboy" is available now.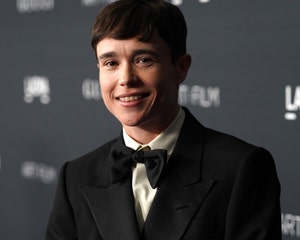 Elliot Page Reveals Estrangement from Father, Parents' Issues with His Queer Identity
Source: Read Full Article