Julia Fox's 'Mad Scientist' Brother Arrested: Ghost Gun Raid

Fox previously described her sibling as "a mad scientist recluse" and noted "he builds 3D printers for fun"; NYPD say they seized items used to make ghost guns in 3D printers in their raid
Actress Julia Fox's brother Christopher Fox, 30, was arrested on Wednesday on the Upper East Side in New York City.
The NYPD's Ghost Gun Team said they found several untraceable firearm parts related to guns that can be made in a 3D printer as well as illegal narcotics in the raid.
Christopher and Julia's father was also initially held by authorities but was not charged.
NYPD said neighbors had tipped off police regarding suspicious deliveries. In the raid, cops said they found fentanyl, heroin, chloroform, a pill press, illegal firearms and materials often used to make explosives. Police do not currently believe terrorism is involved.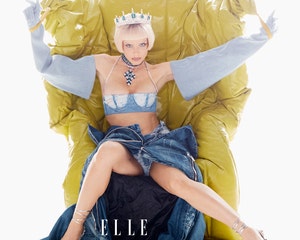 Julia Fox Stalked Drug Dealer She Believed Was Responsible for Friend's Death with a Gun
Christopher is facing multiple charges — including criminal possession of controlled substance, manufacture of a machine gun, and criminal possession of drug paraphilia, per local ABC7.
The department released a statement: "The NYPD will continue to fight relentlessly against illegal guns – against both the steady proliferation of traditionally-manufactured firearms and the increasingly prevalent numbers of illegal, untraceable but fully functioning weapons known as ghost guns."
Christopher's arraignment has yet to be announced.
Previously the suspect's famous sister told Highsnobiety that her sibling lived in NYC like her but was "not really around."
"He's like a mad scientist recluse," the "Uncut Gems" actress said. "He builds 3D printers for fun."
According to NYPD, the 3D-printed items found in their raid were used to make ghost guns.
Julia Fox has yet to comment on her brother's arrest.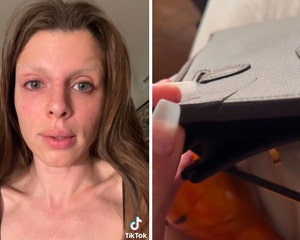 Julia Fox Says Her Hermès Birkin Bag Was 'Attacked By a Machete'
Source: Read Full Article