Cornwall residents furious with TV show that helps find dream home in the county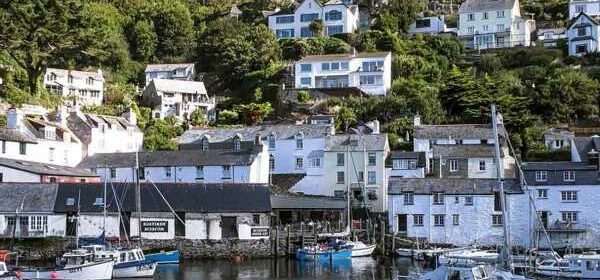 Martin Lewis recommends Lifetime ISA for first time buyers
We use your sign-up to provide content in ways you've consented to and to improve our understanding of you. This may include adverts from us and 3rd parties based on our understanding. You can unsubscribe at any time. More info
Finding the Cornish Dream, which started its three-part series on Saturday, was "uncomfortable viewing" for some residents who claimed it was insensitive to broadcast a show when locals are being priced out of their towns in the county at the moment. Channel 4 built the programme as offering "access to Cornwall's flourishing property scene", stating "we follow the house-hunters and estate agents making Cornish property dreams a reality."
But as the cost of living crisis bites, salaries aren't matching inflation and thousands of families are either in emergency accommodation or on Cornwall Council's housing need list currently.
And one Twitter user, who says they will never have a deposit to buy a home, posted: "That programme actually hurt."
Mayor of Truro Steven Webb even questioned his own participation in the show and wrote: "Ok thinking did I do right thing be on #cornishdream".
Property prices in coastal areas, like Cornwall, skyrocketed following the coronavirus lockdowns, as people were fleeing cities and chasing a quieter lifestyle.
Sale enquiries for a property for sale in Cornwall increased by 67 per cent between 2019 and 2021, and it's meant the market has become even tougher for prospective first-time buyers, Cornwall Live says.
So others echoed the criticism on Twitter.
"I'm stuck in emergency accommodation which is a B+B in Helston. I'd love to even get a room in a house," one woman wrote.
"The most awful piece of work I've ever had the displeasure to watch." @Surfingsue continued: "Disgustingly insensitive. #CornishDream," another resident posted.
A further local tweeted: "Don't know what the producers of #cornishdream thought they were doing, other than illustrate the horrendously-out-of-reach-for-locals prices these luxury houses were achieving. I was shocked."
A spokesperson for the programme said: "The series does not shy away from the issue of housing affordability and supply in Cornwall and features local people who share their concerns on issues such as second home ownership and the impact on local communities."
Source: Read Full Article