Historic buildings in Poudre Canyon damaged, destroyed in Arrowhead Fire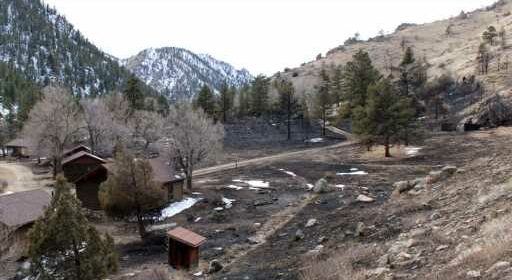 FORT COLLINS, Colo. — Multiple historic outbuildings in Poudre Canyon were damaged or destroyed in the Arrowhead Fire.
The 15-acre Arrowhead Fire started on March 19 in the Poudre Canyon and damaged outbuildings associated with the Forest Service's historic Arrowhead Lodge, according to the U.S. Forest Service. It was fully contained around 2 p.m. on March 21.
The lodge was built as a summer mountain resort, opening to the public in 1935. The USFS acquired the site in a land exchange in 1984.
The USFS said Arrowhead Lodge is an important historic site in the Poudre Canyon. With support from the Colorado State Historical Fund, Colorado Preservation Inc., Rocky Mountain National Park Historic Preservation Crew, and the Poudre Wilderness Volunteers, the site was cleared, architectural assessments were completed and windows were repaired, according to the USFS.
Read more at our partner, Denver7. 
Source: Read Full Article