Police search home after missing schoolgirl, 11, disappears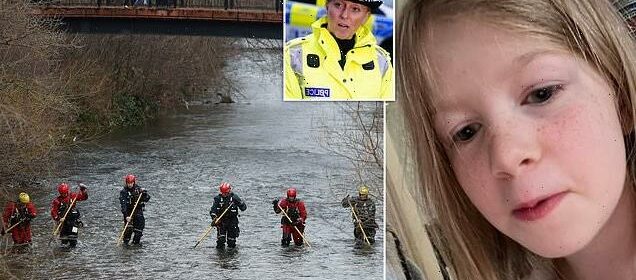 Police seal off a house two miles away from home of 11-year-old girl who was found 'safe and well' following 27-hour search
Kaitlyn Easson disappeared in Gala Park area of Galashiels in Scottish Borders
Police Scotland confirmed last night that she had been found 'safe and well' 
Now in a twist, officers have been seen guarding a home near to the schoolgirl's  
Detectives have sealed off a house following the discovery of a missing 11-year-old child after a frantic 27-hour search.
Kaitlyn Easson was found 'safe and well' following a hunt in Galashiels, Selkirkshire on Sunday and Monday.
Police revealed the good news late on Monday evening after an earlier press call where they said they were 'extremely concerned' for her welfare.
Now, in a fresh development, officers have been seen guarding a home in the nearby village of Gattonside, two miles away from the youngster's family home. Police Scotland declined to comment on the situation.
However, a neighbour told the Scottish Sun, said: 'The police turned up last night.
Kaitlyn Easson was last confirmed to have been seen at around 5.45pm on Sunday at the Interchange in Galashiels. She was found on Monday, police announced
Now officers have been seen guarding a home in Gattonside about two miles away from where the youngster lives  
'We were told it was something to do with the missing girl but I didn't see anyone coming or going.
'It's very worrying to have this here, especially as a father of two young kids myself.'
Officers have not yet said why they are at the scene of the home, with Kaitlyn's step-grandfather David Johnston, 56, from Tweedbank, near Galashiels, urging people to 'let the police do their job.
He said: 'She's home, that's the main thing…It's up to the police to do their job.'
Kaitlyn's disappearance over the weekend triggered a 'huge operation', said Police Commander Chief Superintendent Catriona Paton.  
The schoolgirl had last been seen in the town's centre at around 5.45pm on Sunday before she was reported missing later that evening.
Police Scotland renewed an appeal to help find her the following day, 24 hours after she had been reported missing, and urged the public to help them in the search.
The force confirmed on Monday evening that Kaitlyn had been found 'safe and well'.
Central Scotland Police Chief Superintendent Catriona Paton speaking to the media outside Galashiels Police Station before the missing 11-year-old was found 
A river search on Gala Water took place as emergency services looked for the 11-year-old – who was found 'alive and well' on Monday 
A spokesperson said: 'We can confirm Kaitlyn Easson reported missing from Galashiels has been traced safe and well. 
'Thank you to all who shared our appeals.'
Assistance was provided from Scottish Fire and Rescue Service, Border Search and Rescue Unit, volunteers and specialist teams from Police Scotland, including investigators, divers and air support.
Police Scotland said her disappearance is 'very out of character'. 
MailOnline has contacted Police Scotland for comment on the latest development.  
Source: Read Full Article