10 Things You Didn't Know About The Queen Of England
Queen Elizabeth II has been the reigning monarch in Britain for an astounding 67 years, and yet most of us know very little about her. The royal family is very private, despite regularly seeing their faces on numerous newspaper and magazine covers. The Queen does not share a lot of information about herself or her private life, so although she has lived in the spotlight her entire life, the public do not really know a whole lot about her.
Over the years, however, we have been given glimpses into her life, from her love of horses to her sense of humor, and she has endeared herself to many. Having celebrated her 93rd birthday this past April, she continues to impress us with her zest for life, love of animals, and ability to laugh and enjoy herself. Here are 10 interesting thing that you didn't know about the Queen of England.
Click the button below to start this article in quick view
10

The Queen uses her purse to send signals to her staff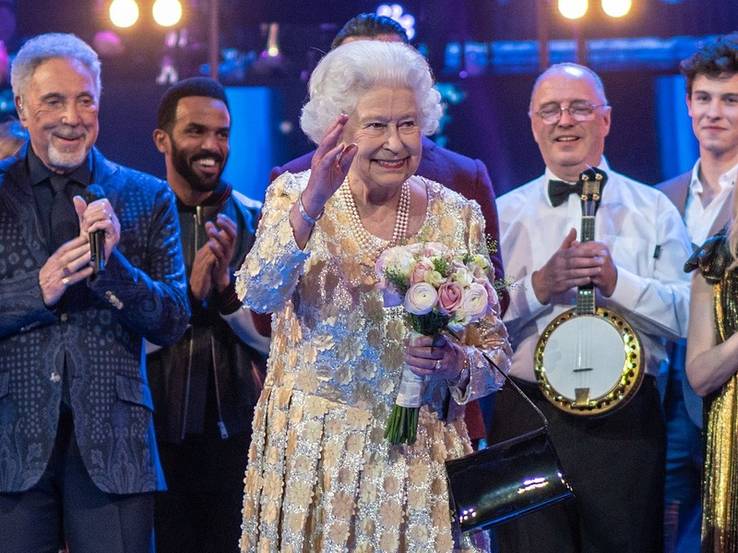 If you were a reigning monarch who regularly met with a wide range of people, you might want to have some sort of system worked out with your employees to communicate your needs when 'stuck' in a conversation you might not want to be in. The Queen does just that, and she uses her purse to do so.
RELATED: The Top 10 Most Expensive Women's Handbags
Her infamous purse, while only holding a lipstick, mirror, mint lozenges, glasses, and a pen, is also used to let her staff know if and when she would like a conversation to end. If she switches her purse to the other arm, then she is signalling that she would like the conversation to wrap up soon. If she places her handbag on the floor, look out, because she wants out of that conversation immediately.
9

She drinks a glass of champagne every day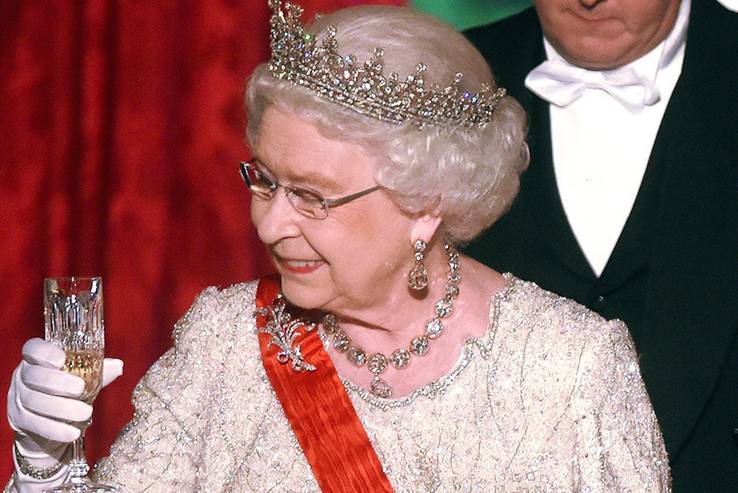 While many of us enjoy a cup of coffee or tea every day, the Queen treats herself to something a little more bubbly. Reports say that she enjoys a glass of champagne every evening before bed, although the exact brand of champagne that she chooses is kept secret.
RELATED: The 10 Most Expensive Champagnes Ranked
In addition to her usual pre-lunch gin and Bubonnet on the rocks with lemon, this monarch also enjoys winding down at the end of the day with a little bubbly. The Queen once said in an interview, "For me, Heaven is likely to be a bit of a come down." When you have routines like this, it's understandable why she would think that!
8

The Queen of England joined the British Army during WWII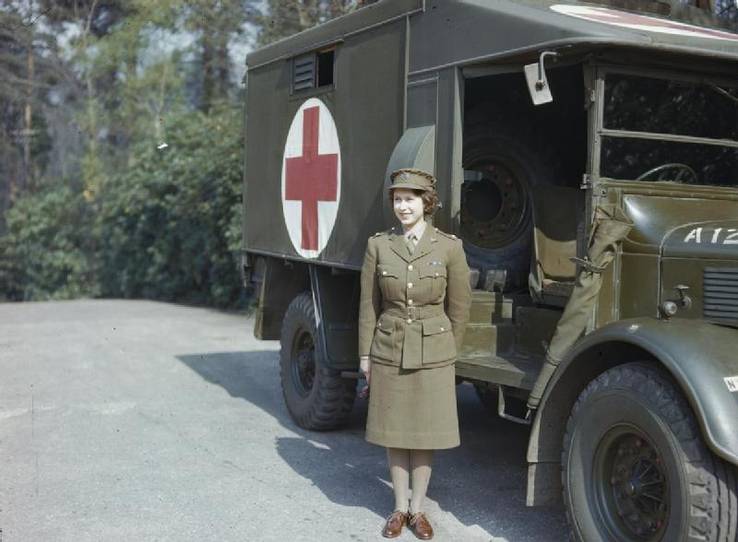 Being the Queen of England did not stop Elizabeth II from wanting to help out during World War II, and she joined the Women's Auxiliary Territorial Service in 1945 alongside Winston Churchill's daughter. She served as a mechanic and truck driver, and this is how she learned to drive for the first time.
RELATED: 10 Military Workouts You Have To Be Good At To Be In The Army
Most of the royal family have served in the army in some way over the years, whether it be Prince Charles, Prince William, or Prince Harry. Prince William served in the royal army and the RAF from 2005 – 2013 as Squadron Leader, Lieutenant Commander, and Major. Prince Harry served in the royal army and the RAF from 2005 – 2015 as Squadron Leader, and he completed a tour in Afghanistan as well.
7

When the Queen is given a rare animal, she donates them to the London Zoo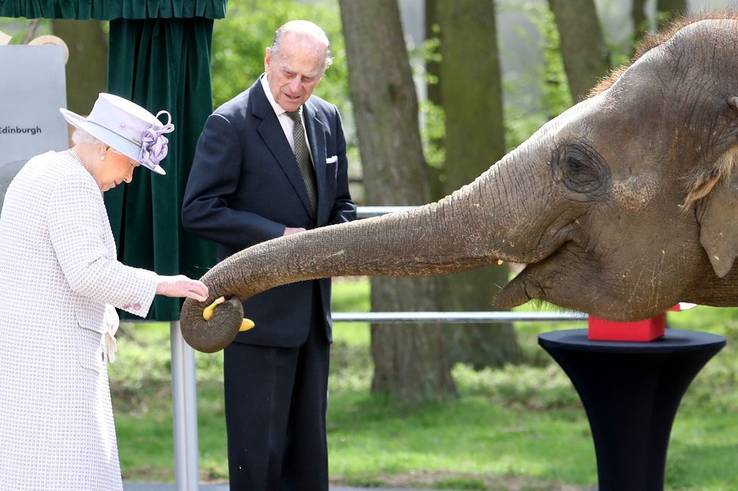 Over the years of her reign, Queen Elizabeth II has received some very unique gifts, including a wide range of exotic animals. She has been given an elephant, two tortoises, a jaguar, a pair of beavers, and even a sloth.
RELATED: 15 Times People Have Fallen Into Zoo Exhibits
Whenever she receives an exotic animal, she donates them to the London Zoo. She still keeps them as 'hers', but they reside happily at the London Zoo where they can be properly cared for, and where the public can enjoy seeing the animals as well.
6

She is the face of many countries' currency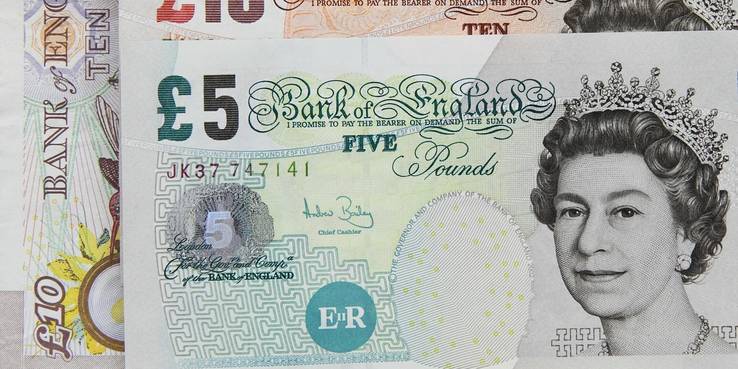 Believe it or not, Queen Elizabeth II holds a record in the Guinness Book of World Records! Her record is for having her face on the highest number of different currencies around the world. Shockingly, the Queen's face is featured on 35 different currencies from various countries.
RELATED: The Top 10 Most Beautiful Currencies In The World
Some of the currencies that the Queen's face has been featured on include Canada, Jamaica, Papua New Guinea, Fiji, Gibraltar, the UK, Turks & Caicos, Australia, New Zealand, South Africa, and more.
5

The Queen supports over 600 charities and organizations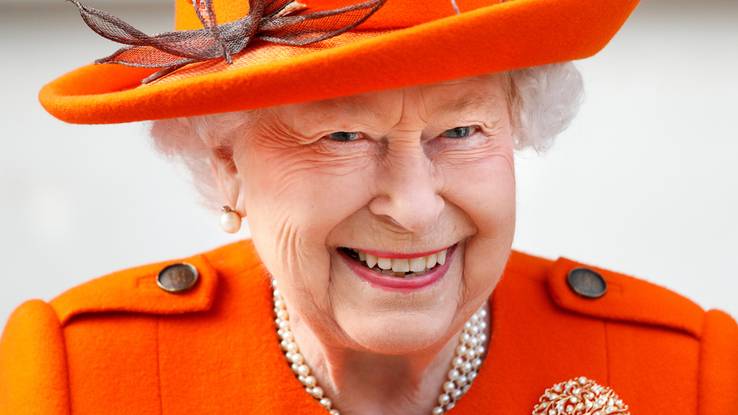 While some may think that the royal family is simply rolling in wealth and keeping all of their fortune to themselves, the Queen is actually known to support a wide variety of charities and organizations.
RELATED: 10 Most Expensive Gifts Given To The Queen Of England
She currently supports over 600 charities and organizations, which is quite an impressive number. She favors charities that address civic and community issues, and some of the charities that she currently supports include the British Red Cross, Cancer Research, and Barnado's. Creating such a culture of philanthropy has set a new bar for monarchs to reach, as she has donated more to charity than any other monarch in history.
4

She was the first British monarch to celebrate her platinum wedding anniversary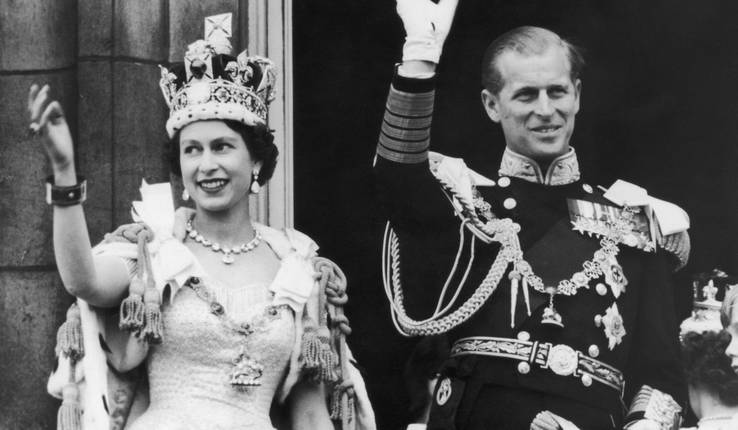 In 2017, the Queen and Prince Philip celebrated their platinum wedding anniversary – marking 70 years of marriage. This is an incredible feat for any couple, and especially so when you have lived your lives in the public eye. Just two short years after WWII, as the country was in the midst of rationing and food shortages, the royal wedding brought hope and life back to the country and gave the people of Britain something to be excited about.
RELATED: The 10 Most Expensive Weddings Of All Time
The couple was married at Westminster Abbey on November 20, 1947. While the royal family usually enjoys marking special events with lavish parties and public celebrations, they celebrated this milestone with a quiet gathering at Windsor Castle.
3

The Queen is surprisingly frugal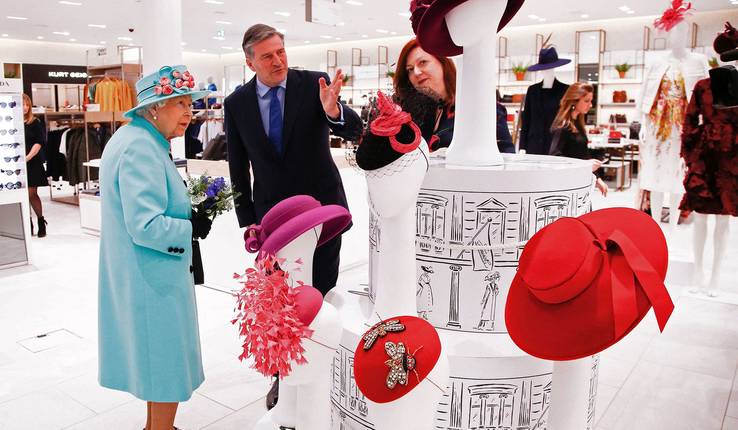 Despite having all the money she could hope for, the Queen is surprisingly frugal when it comes to her spending habits. She doesn't throw her money away at everything, but instead choosing only certain items that are worthy of her purchase. She also reuses items instead of simply throwing them away, such as gift wrapping paper.
Instead of replacing worn gloves with new ones, the Queen washes and mends her own gloves, disliking that kind of waste. She also recycles her outfits and wears them more than once, despite the fact that the world is continually watching her. The royal family shops for inexpensive clothes and happily uses hand-me-downs for the kids. They save their leftover food and use it in the following day's meal as well.
2

She has loved horses since she was 4-years old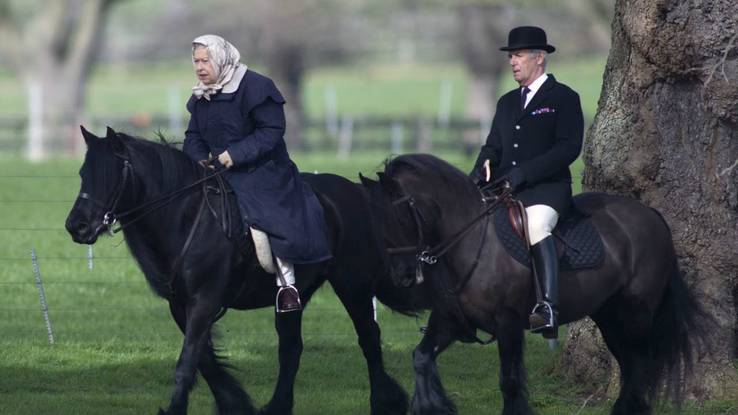 The Queen's love of horses has been well-documented over the years, and this love began when she was merely 4-years old. She has always kept her hand in riding, still riding horses to this day. She also breeds different horses and has about 25 horses training every season at the Royal Studs.
In 2019 at her 65th Royal Ascot, the Queen had 5 thoroughbred horses racing, although the exact number of horses that she owns is unknown, as it is too difficult to keep track. She is thought to be the longest standing racehorse breeder and owner in the world, making her love of horses and riding on of her top leisure activities.
RELATED: 10 Most Expensive Horse Breeds, Ranked
1

The Queen of England has (almost) never given an interview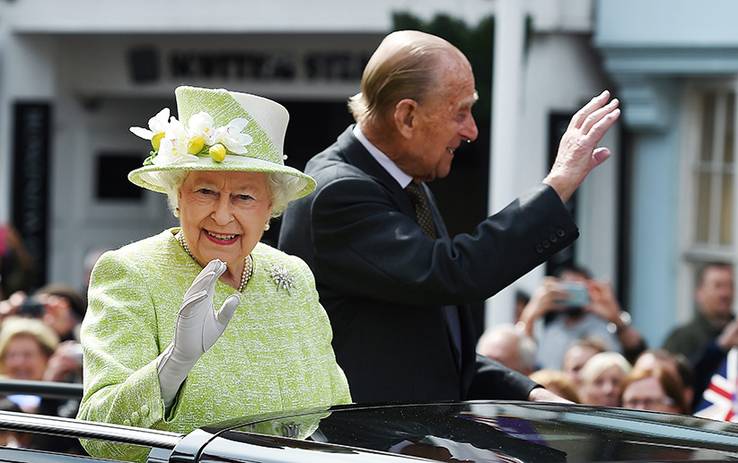 Up until last year, the Queen of England had stayed away from giving direct interviews with the press, choosing instead to remain private. She has spoken on television and granted behind-the-scenes glimpses into royal life, but she had never sat down with a member of the press for an interview.
However, after 22 years of trying to get an interview, BBC was finally granted permission to have a 'conversation' with the Queen, in celebration of her 65 years of being Britain's monarch. It was dubbed a conversation because they were not allowed to ask any direct questions to the Queen, but rather held a conversation in which she partook. The interviewer, Alastair Bruce, sat down with the Queen to listen to her account of her coronation day and all the details that only she could retell. The video even shows her interacting with and touching her coronation crown, something she hadn't done in 65 years.
NEXT: 10 Most Expensive Outfits Meghan Markle Wore
Source: Read Full Article