10 Types of Beauty Products That Are Terrible for Your Skin
At some point, we've all been told wearing makeup isn't good for our skin. However, you probably don't realize just how dangerous certain cosmetics and skin care products truly are. These items go beyond merely clogging your pores or causing irritation. In many cases, the ingredients used to formulate these everyday beauty products are toxic.
To keep your skin healthy and safe, read on to see which beauty product categories you need to permanently ban from your routine. Trust us, your skin will thank you for throwing out these products and replacing them with gentler alternatives.
1. Heavy liquid foundation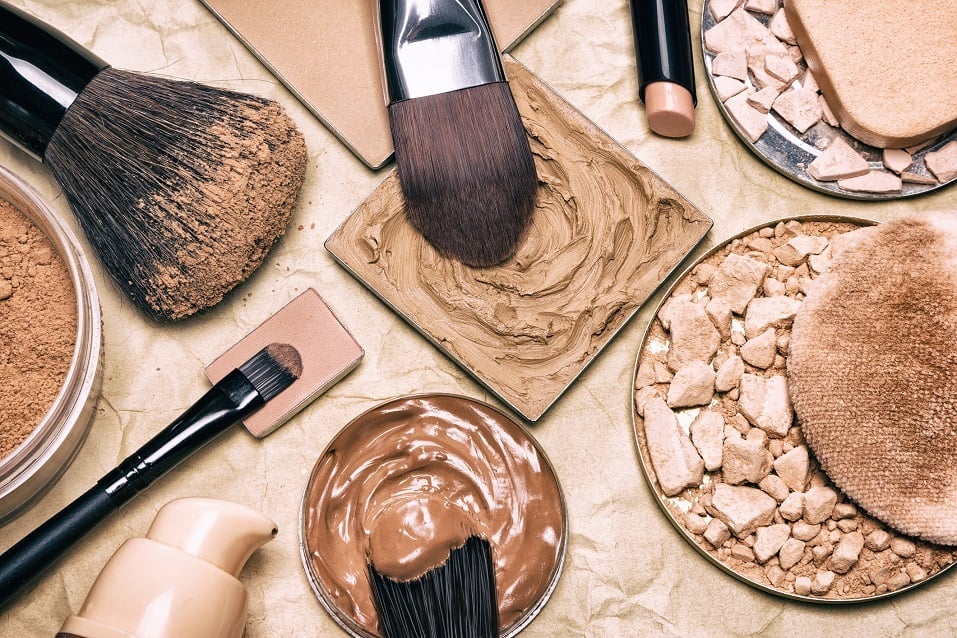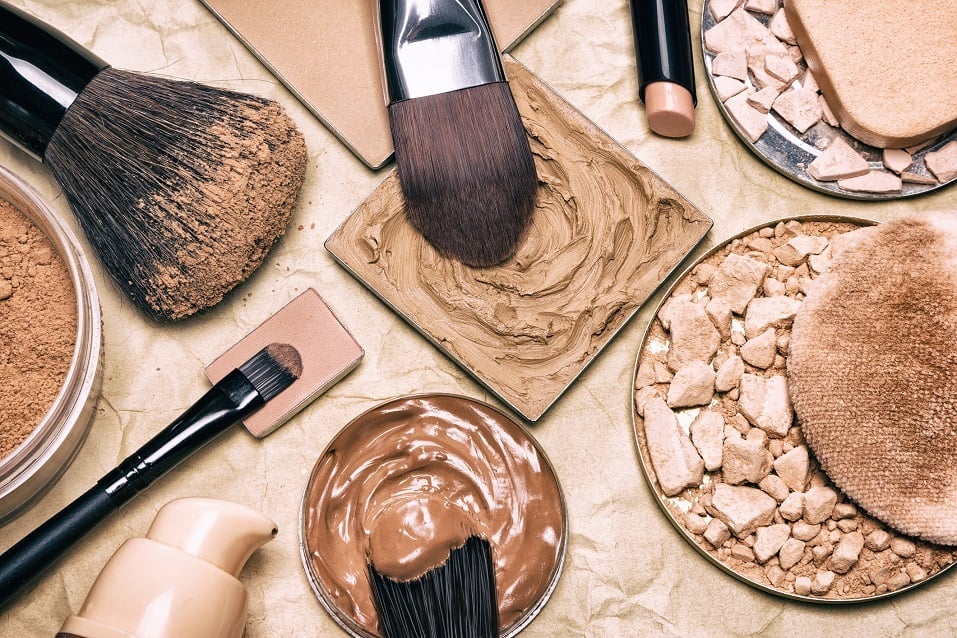 Don't choose heavy foundation, because it'll just clog your pores. | iStock.com/pogrebkov
No matter how militant you are about washing your face at the end of each day, there's nothing you can do to save your pores if you regularly wear heavy, liquid foundation. Some liquid foundations are so thick they're practically paint. A healthy foundation should go on like a lightweight moisturizer, blending into your skin and allowing it to breathe instead of simply sitting atop the surface.
2. Chalky makeup
Chalky makeup won't do your skin any favors. | iStock.com/Marko_Marcello
Chalky powders should be avoided at all costs. With their very ashen finishes, these products are more likely to clump in oily areas, settle into wrinkles, and exacerbate any acne problems. You're much better off using a mineral powder like the Physicians Formula Mineral Face Powder, which can reduce shine and leave you with an even, matte finish.
3. Waterproof mascara
Waterproof mascara can damage your lashes. | iStock.com/gpointstudio
Although waterproof mascara is a lifesaver during the summer (when you're most likely to visit the beach and sweat outdoors), prolonged daily use can be seriously harmful. The waxes, solvents, silicones, and polymers that make mascara waterproof are terrible for your lash line. These ingredients are known to clog pores, weaken your natural lashes, and cause eyelid irritation. Instead, look for a water-resistant product that works similarly, but includes gentler ingredients.
4. Alcohol-based makeup and skin care products
Alcohol-based products will make you want to hide your face. | iStock.com/megaflopp
As a rule, you should ensure your makeup products are completely alcohol-free. Alcohol is one of the fastest and harshest ways to dry out your skin. It can contribute to flakiness, and exacerbates dryness even more than being slapped by severe, cold wind. Some of the common offenders include setting sprays, makeup remover, and toners. So, make sure your products contain hydrating ingredients like glycerin, hyaluronic acid, and coconut oil. We recommend the alcohol-free Cover Fx setting spray.
5. Flavored lipsticks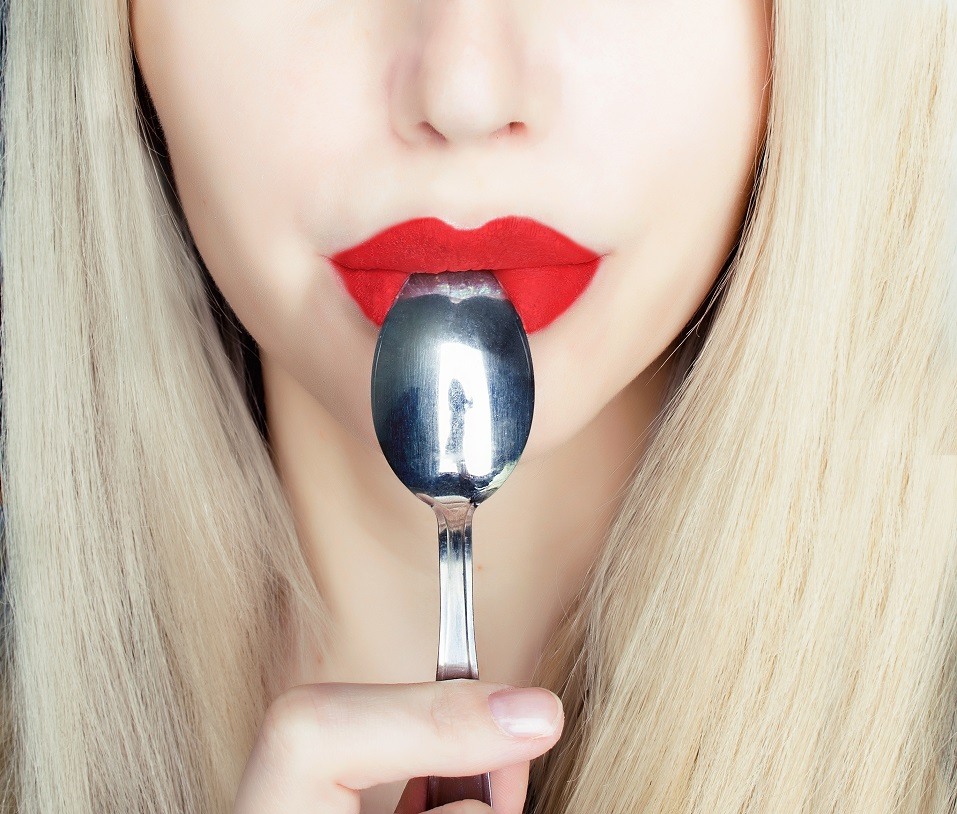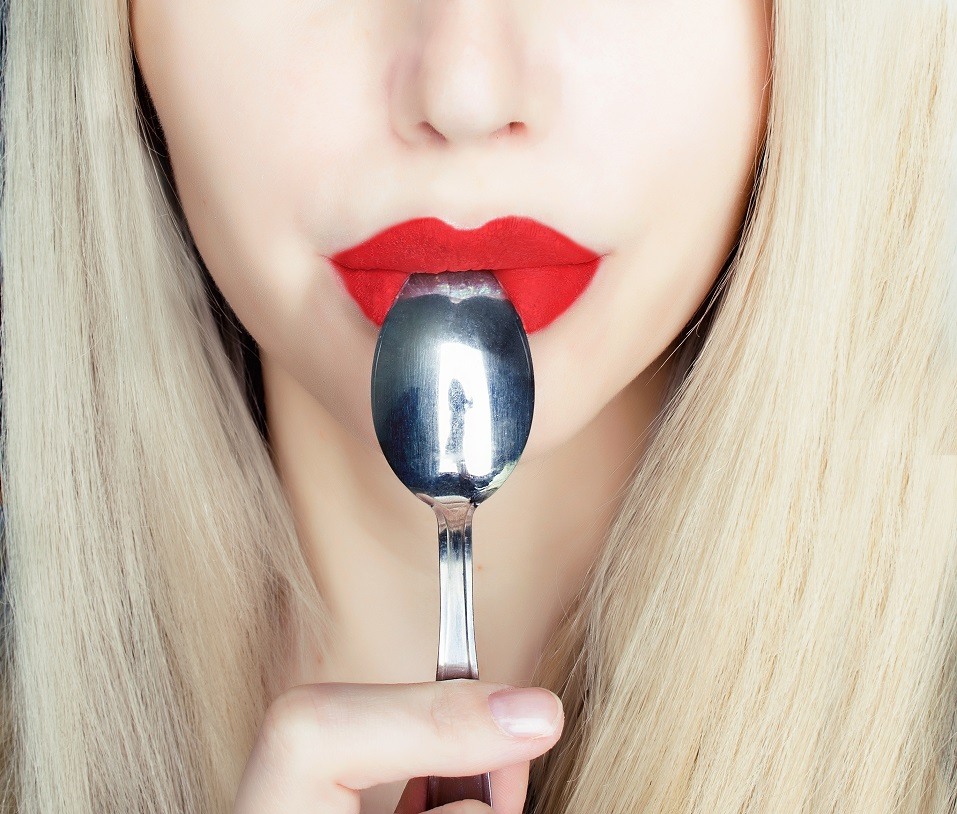 Lipstick isn't meant to be consumed. | iStock.com/lilu13
Forbes reports two consecutive FDA investigations have revealed 100% of tested lipsticks were found to contain lead, and not in small amounts. Believe it or not, many of the brands tested were popular names, including Cover Girl, M.A.C., Revlon, L'Oréal, and Revlon. Still, the FDA also says the lead poses no danger if the lipsticks are used correctly. As such, our advice is to avoid any flavored, lickable lipstick products.
6. Products with unnecessary fragrances
Your makeup probably doesn't need to smell like lavender. | iStock.com/kzenon
For those with sensitive skin, always make sure your cosmetic purchases are fragrance-free. Firstly, it's completely unnecessary for items like primers, eye shadows, blush, and bronzer to contain chemical fragrances, yet you'll find that they often do. These scented products can irritate sensitive skin, leading to redness, allergic reactions, and inflammation. To break away from common fragrances, check out The Honest Company, which has a lovely range of makeup that you can count on to leave out the fillers.
7. Talcum powder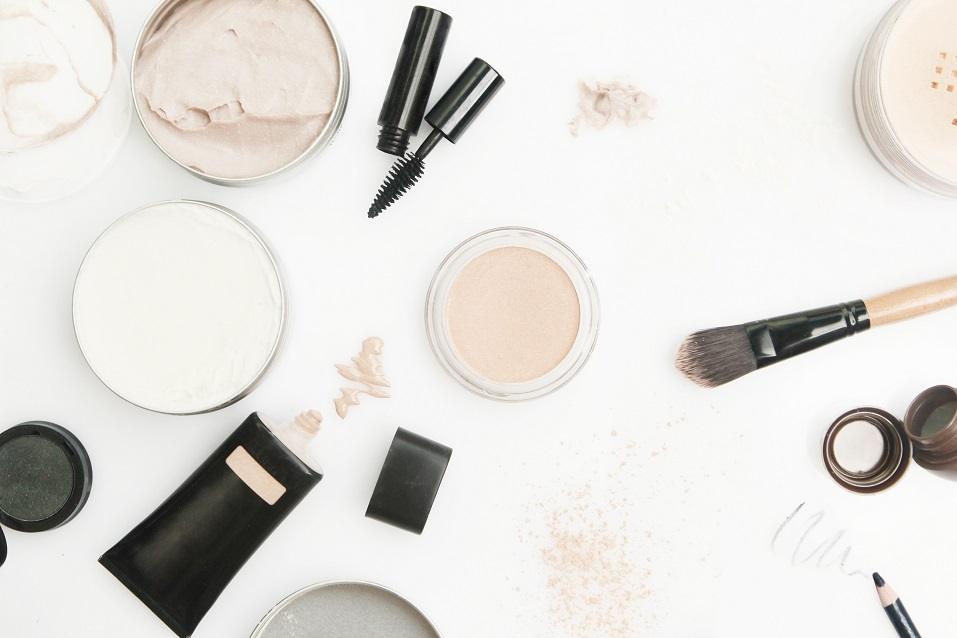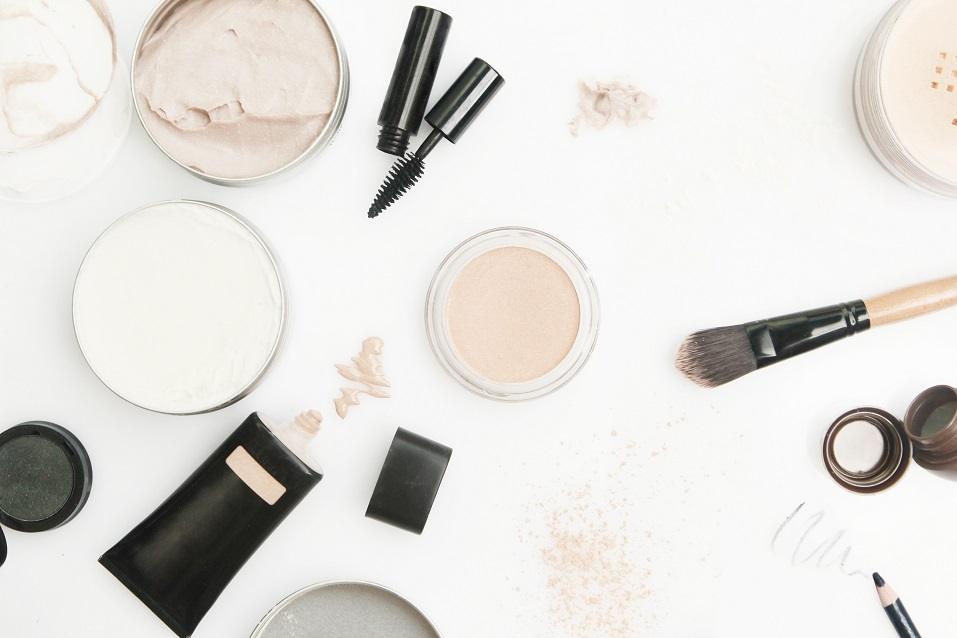 Talcum powder probably isn't the best choice. | iStock.com/triocean
Many people use talcum setting powders to mattify their makeup, bake their foundation, or absorb oils. However, Everyday Health says talcum powder contains chemicals that can be carcinogenic, cause allergies, and infect your lungs. The story suggests using cornstarch-based cosmetic products instead, as there is no evidence linking cornstarch powders to any form of cancer.
8. Products containing sulfates  
Sulfates can wreak havoc on your skin. | iStock.com
Similar to alcohol-based products, those with sulfates are harsh enough to aggravate eczema, psoriasis, dryness, and allergies. Instead, always look for that magical sulfate-free label. We recommend checking out Alighten Natural Skin Care, a company that prides itself on formulating gorgeous products without sulfates. Their Vitality and Restoration Serum and Nutritive Revitalizing Facial Oil will leave you radiant and irritation-free.
[Correction, 5/9/17: And earlier version of this story incorrectly mentioned Alighten Skincare in place of Alighten Natural Skin Care. It has been updated to reflect the correct brand name.]
9. Whitening creams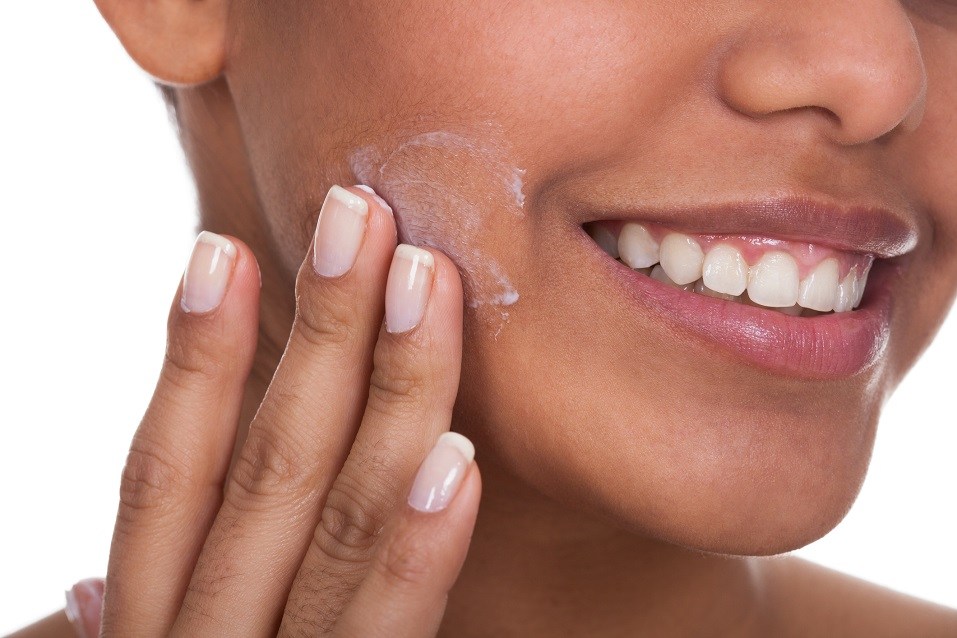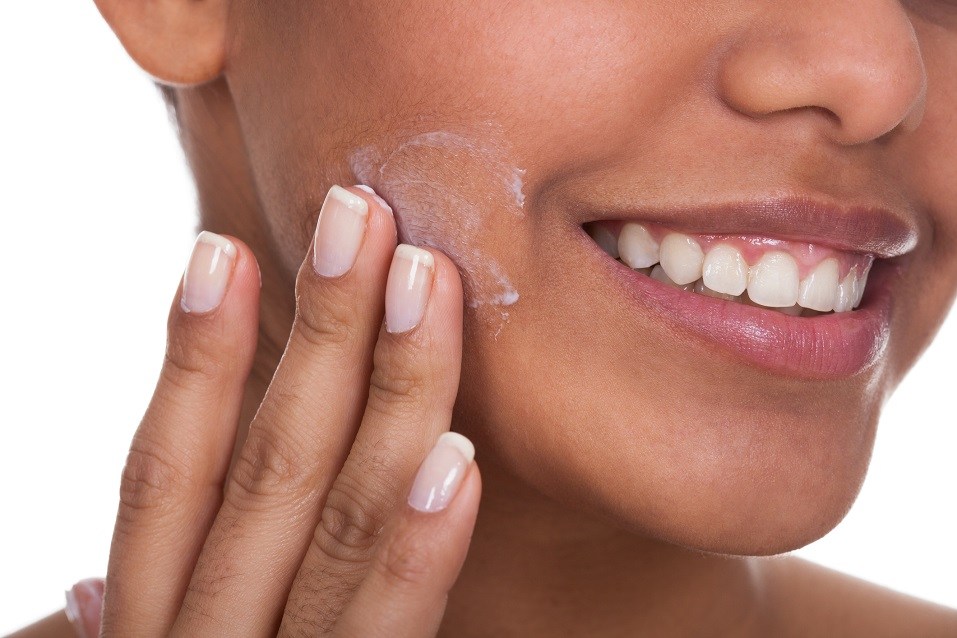 Your complexion is beautiful, so don't feel pressured to cover it up. | iStock.com/AndreyPopov
People should not feel the need to use lightening creams. Besides, these products can have nasty consequences that certainly aren't worth the risk. The bleach in whitening creams like Hyprogel and Fair & White may potentially contribute to cancer, can thin your skin, might trigger stubborn acne, and make your skin so sensitive that it will bruise to the slightest touch.
10. Oil-based cleansers
Your face will thank you if you use a product free of oil. | iStock.com/ferlistockphoto
If you have acne prone skin, you may be inclined to believe oil can reverse your flakiness, sooth irritation, and improve the look of scars. Unfortunately, this could not be further from the truth. Refinery29 says heavy, oil-based cleansers will majorly clog your pores. If you need something that will do the opposite, look for a product like Neutrogena's Oil-Free Acne Wash, containing salicylic acid to reduce breakouts and clear pores.
Source: Read Full Article