Demi Lovato Just Shared the Powerful Meaning Behind Her Latest Back Tattoo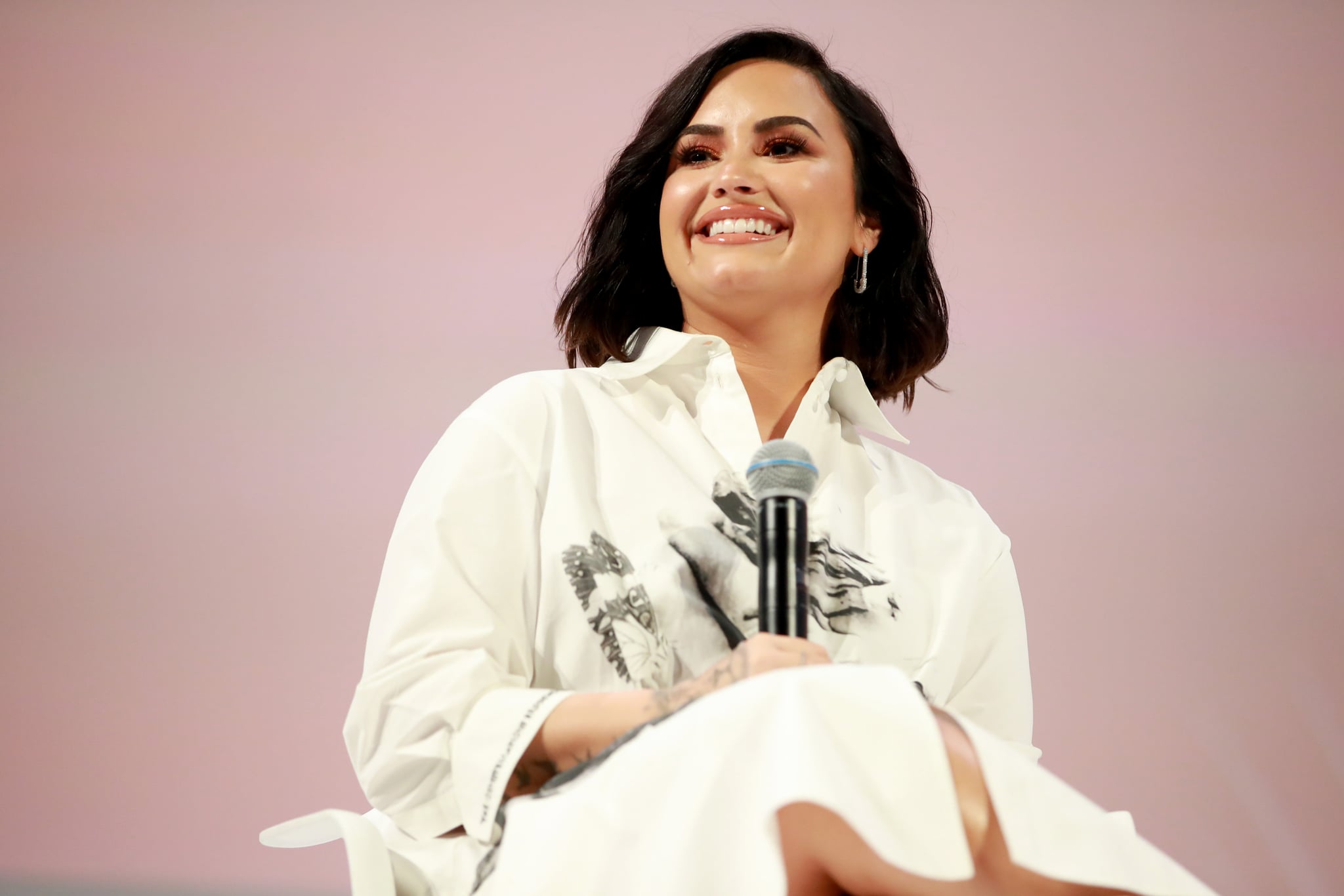 In December, Demi Lovato memorialized her journey over the past year with a powerful tattoo. Located just below her neck, the new black-and-white tattoo illustrates a woman being lifted up by three doves. According to the artist, Alessandro Capozzi, the tattoo is also inspired by the spiritual concept of the Divine Feminine.
"We created this piece together to represent a rebirth of the spirit," Capozzi wrote on Instagram. "The dark wings represent the bad times, their fading away is how she moved forward. The light from within represents the inner strength necessary for the change and the doves, pulling her up, symbolize the reach of an higher state of consciousness."
Two months after getting the ink, Lovato took to Instagram to thank Capozzi and expand on how the design came to be. "Getting tatted by him was an experience I've never had before. No idea what I was going to get done, I told him about my life and where I was at in that moment and we created a combination of images that best symbolized the spiritual awakening I was having," Demi wrote. She added, "Having a fallen angel being lifted by 3, pure, angelic doves (the Holy trinity) as her inner light is being guided by a higher consciousness, and the disintegration of her dark wings was representing the darkness I was shedding."
The meaningful tattoo is one of many Lovato has received since her hospitalization from an apparent overdose in July 2018. Following her recovery, she got the word "survivor" tattooed on her neck, as well as a rose on her index finger, the word "me" on her ring finger, a portrait of her great-grandmother on her forearm, and a "t" tattoo honoring her late friend Thomas Trussell.
Source: Read Full Article