Megan Fox and Machine Gun Kelly Gave Each Other Tattoos, and We Can't Believe We Never Noticed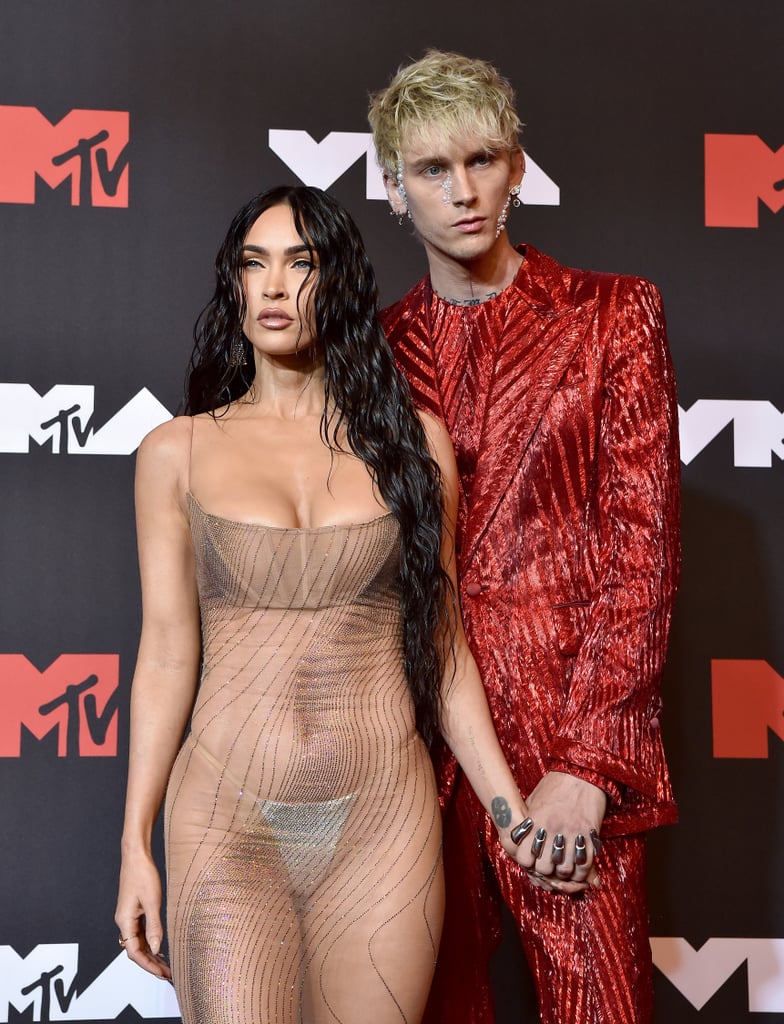 Megan Fox and Machine Gun Kelly Gave Each Other Tattoos, and We Can't Believe We Never Noticed

Megan Fox and Machine Gun Kelly revealed they gave each other matching tattoos in a GQ interview.
Their ink reads "The darkest fairytale."
Fox's tattoo was visible on her forearm at the 2021 VMAs.
The internet's obsession with Megan Fox and Machine Gun Kelly's romance is no secret. From their stunning beauty looks and fashion moments on the red carpet to their shocking public displays of affection, we can't get enough of them. Given their relationship timeline thus far and their respective love for body art, it was only a matter of time before the couple gave each other tattoos, and it appears they finally hit that relationship milestone during an interview with GQ.
During the interview, Kelly and Fox decided to get the phrase "The darkest fairytale," which Fox said "alludes back to one of the first text messages we ever sent each other," tattooed. The plan was to get the ink on their "inner-arm veins" but ultimately, Kelly opted to get it on his hip where there was more room for the new masterpiece to shine. The interview didn't confirm whether or not Fox stuck with the original plan, nor did it include any photos of the couple's new ink, but we took it upon ourselves to do some sleuthing.
Turns out, both Kelly and Fox's matching tattoos were hiding in plain sight all this time. During recent events, they each gave us a peek at them without us even knowing it. While performing at Riot Fest 2021 on Sept. 19, a faint, slightly imperfect tattoo starting with "The" can be seen under Kelly's waistband and although we can't confirm without a doubt that it's Fox's handiwork, we have a strong feeling it is. Fox, on the other hand, proudly displayed her new design on the red carpet at the 2021 VMAs, but we had no idea what it said until now. The wording in capital letters is visible just above her yin-yang wrist tattoo.
Take a look at what Kelly calls "[The] f*cking best tattoo I've ever seen in my life," ahead.
Source: Read Full Article