Are Billie Eilish and Justin Bieber Working On New Music Together?
It has only been a few short months since Billie Eilish released her debut studio album, When We All Fall Asleep, Where Do We Go?,but it's looking like she might be dropping some new music a lot sooner than we think. 
In a recent Instagram Story post, Eilish revealed to fans that she could possibly have something new in store and many are convinced it might have to do with Justin Bieber.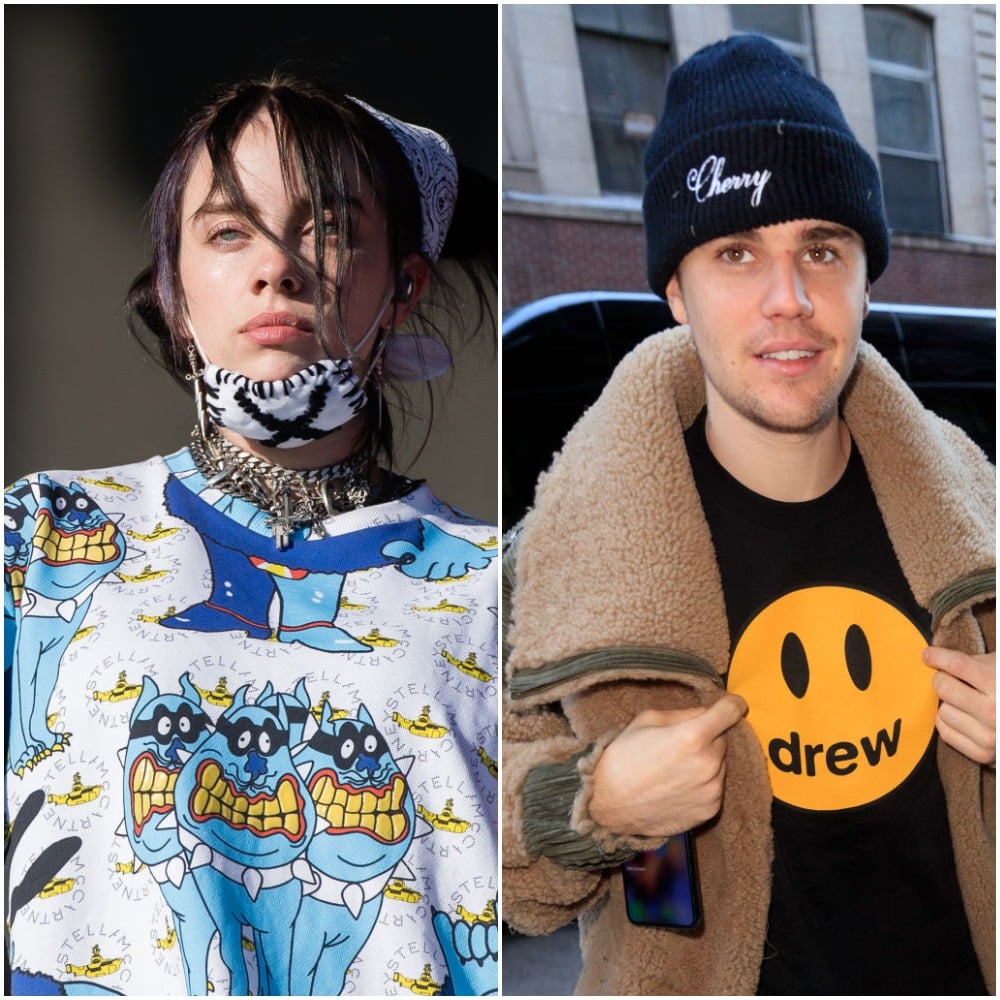 With Billie Eilish possibly dropping a brand new hit and Justin Bieber recently revealing he's been working on new music, it's only right that these two collaborate on a song. 
Fans are convinced that Billie Eilish's new song is a remix
In the early hours of July 9, Billie Eilish took to her Instagram Stories to reveal some news many die-hard fans have been anxiously waiting for. 
For the past few weeks, rumors surrounding Eilish releasing her second studio album in the upcoming months have been circulating on social media. 
Though many of us would love for her to drop a new album, Billie Eilish revealed on her Instagram Story that the rumors are far from true. 
"The new album s*** is fake," she wrote. "Buuuuuuuut I might have soooomething for you…"
Following the now-deleted post, Eilish then shared a few black and white photos of herself looking possessed with angel wings along with the lyrics to her song "All The Good Girls Go To Hell."
The series of photos end with an emoji with its hand over its mouth along with the words, "ok goodnight."
While Billie Eilish never revealed whether or not she is working on a new album, fans are convinced the singer has plans to drop a music video for "All The Good Girls Go To Hell" and are hoping that it'll also be a remix with Justin Bieber. 
Justin Bieber recently teased the idea of new music
For the past few months, Justin Bieber has shared with fans that he has been working on new music but is putting it on the back burner to focus on his mental health. 
https://www.instagram.com/p/BvcVgLZnaOm/
Though many of us weren't expected to get any new music out of him for a while, Justin Bieber might have something planned alongside Billie Eilish. 
On July 8, the "I Don't Care" singer simply tweeted out the word "Remix," which was retweeted by Eilish and her producer/brother Finneas. 
After seeing this, fans began to believe that Bieber and Eilish could have plans to collaborate on a remix for her hit song "Bad Guy".
Others are convinced that the two musicians are working to remix her song "All Good Girls Go To Hell". 
Neither Billie Eilish or Justin Bieber have confirmed this speculation but fans are going to continue to be convinced new music from these two musicians is coming until they actually drop something.
Source: Read Full Article