Ariana Grande Just Gave Katy Perry *Lots* of Sass on Instagram for a Random Reason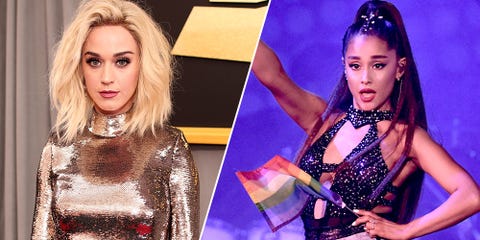 Ariana Grande has been on a roll lately with the Instagram clapbacks. First, there was the famous comment about her ponytail which she shut down perfectly. Now, she's taking on Katy Perry in a heated exchange about… her jacket.
Katy pulled the ultimate mom comment and told Ariana to cover up, in the same way yours does when you used to try to leave home without one. "Can you put on your jacket once please just once," she wrote.
When your mom makes you take a jacket but it ruins your outfit. #CommentsByCelebs
A post shared by @ commentsbycelebs on
And Ariana, as the "teenage daughter" of this situation, clapped back in a screenshot preserved by @prasejeebus. "No." NO. She's not gonna put on a jacket, guys!! She's a rebel!
pic.twitter.com/rTbxxxVCjr
Ariana and Katy have been friends for a few years now, so this definitely doesn't seem like a feud-starter as much as a funny joke. Take, for instance, this tweet from 2013 in which Ariana thanked Katy for saying super nice things about her in a radio interview.
"I don't know if you know this girl named Ariana Grande," Katy said. "I think she has the best female vocal in pop music today. She has literally the best voice, the best voice live, she kills it."
Thank you so much @KatyPerry for being a true friend & an inspiration to me ??? i love you http://t.co/OCRQJD22EW everybody buy #PRISM
Here's a picture of them from that year, and let's just say, ADORABLE.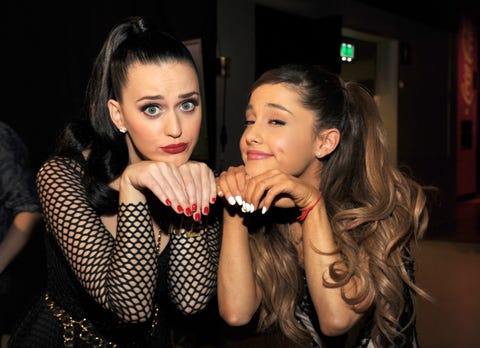 So yeah, all's well in the pop music world between these two, but at least it's worth the LOL.
Follow Emma on Instagram.
Source: Read Full Article