Asia Argento responds to Rose McGowan's apology over sexual abuse allegations
Asia Argento, left, responds to Rose McGowan's apology over sexual abuse allegations. The two actresses are pictured here in March 2018.
(ALBERTO PIZZOLI/AFP/Getty Images)
Asia Argento has responded to Rose McGowan's apology.
On Thursday, McGowan took to Twitter to say that her original Aug. 27 statement, which claimed Argento admitted to having sex with Jimmy Bennett, actually "contained a number of facts that were not correct."
"The most serious of these was that I said that the unsolicited nude text messages Asia received from Jimmy Bennett had been sent since Jimmy was 12 years old," McGowan wrote, referencing how she'd previously claimed Argento texted her partner, model Rain Dove, saying she did sleep with Bennett and that she had been receiving "unsolicited nudes."
The texts were published by TMZ just days before McGowan's statement.
Continued McGowan: "In fact, I had misunderstood the messages that Asia exchanged with my partner Rain Dove, which made clear that Jimmy had sent Asia inappropriate text messages only after they met up again when he was 17 (still legally a minor in California, but notably different from a 12 year old)."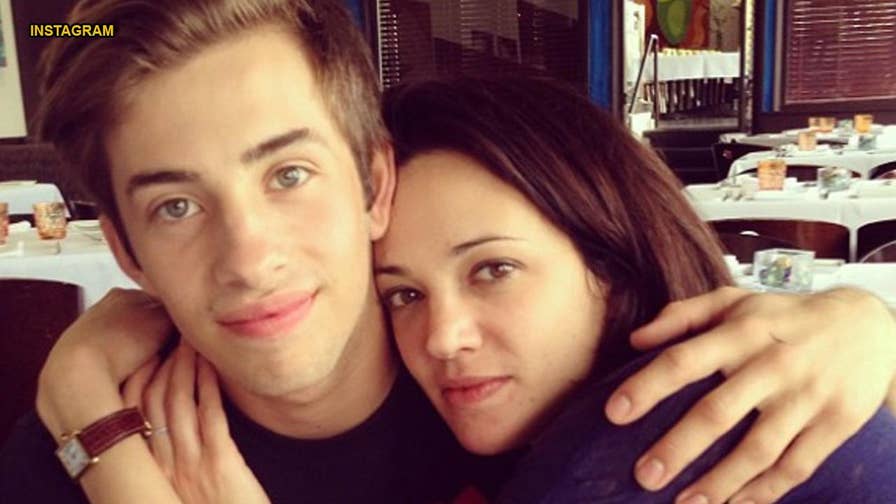 Asia Argento accused of sexual assault: Rose McGowan heartbroken
According to a new report, actress Asia Argento, one of the first prominent women to accuse disgraced movie mogul Harvey Weinstein of sexual assault, agreed to pay off her own sexual assault accuser. Fellow #MeToo activist and Weinstein accuser Rose McGowan says her 'heart is broken.'
McGowan, 45, went on to say that she does not feel it her place "to comment further" on the alleged incident.
"Save to say that I now appreciate that it was not as I thought it was previously," the actress said. "In my statement, I challenged why Asia had not acted as I think any responsible adult would if they received sexually explicit messages from a 12-year-old, which of course do not apply in the same way as when the situation involves a 17-year-old."
She added, "I deeply regret not correcting my mistake sooner and apologize to Asia for not doing so."
In response, Argento, who earlier this month threatened to sue McGowan over her statement, said that even though she is "grateful" the former "Charmed" star had issued a "full apology," she wish it had come sooner.
"Although I am grateful to @rosemcgowan for her full apology following her groundless allegations about me, if she had issued it earlier, I may have kept my job on X-Factor and avoided the constant accusations of paedophilia (sic) which I have been subjected to in real-life and online," Argento wrote on Twitter.
"Now go on, live your life and stop hurting other people, will you Rose? Best wishes," she added.
Argento's alleged sexual relationship with Bennett came to light in a New York Times bombshell report published on Aug. 19. Citing court documents, Argento, through her late boyfriend, Anthony Bourdain, paid roughly $380,000 to Bennett after he confronted her regarding an alleged sexual encounter that took place in 2013 in a hotel room in Marina Del Rey, California
ASIA ARGENTO ACCUSER JIMMY BENNETT BREAKS SILENCE ON SEXUAL ASSAULT ALLEGATION
During the alleged incident, Argento, then 37, showed Bennett, then 17, notes that she previously wrote to him and gave him alcohol. She kissed him, pushed him back on the bed, performed oral sex on him and then the two had intercourse, according to The New York Times.
Argento, now 43, has denied the accusations, saying in a previous statement, "I strongly deny and oppose the contents of the New York Times article dated 20 August 2018, as circulated also in national and international news.
"I am deeply shocked and hurt by having read news that is absolutely false. I have never had any sexual relationship with Bennett."
Fox News' Katherine Lam contributed to this report.
Source: Read Full Article