Baby Alert: Penn Badgley Is Expecting His First Child with His Wife, Domino Kirke
I'm sorry, were you catching up on everything you missed at the Oscars last night? Well I hate to break it to you, but it looks like you're gonna have to put that reading on hold for juuuuust a sec, because you totally need to pay attention to what I'm about to say: Penn Badgley—aka Dan from Gossip Girl and Joe from You—is expecting a child with his wife, singer and doula Domino Kirke. And to clarify, yes, this is his first child!
Since Penn isn't exactly the most active on Instagram, Domino did the honors of informing fans of her and Penn's relationship that they have a baby on the way. Along with a picture of her baby bump, she wrote:
While this is Penn's first child, it isn't his first rodeo with being a father. He's already a stepdad to 10-year-old Cassius, Domino's son from a previous relationship.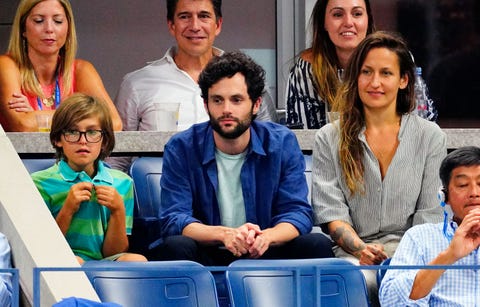 "He's a really good stepdad," Domino told Us Weekly in October. "He doesn't have to be 'dad' so he can have more fun with him. It's really nice. The stepparent thing is definitely unchartered territory for me cause I didn't grow up with one, but…he takes care of him really well."
Source: Read Full Article