Cardi B Under Fire For 'Catch AIDS' Response Over Clickbait-y Headline About Her Daughter!
Cardi B might need to take her insults down a few notches, because she's getting heat for saying she hoped the mother of the person who posted a clickbait-y headline about her catches HIV/AIDS!
The drama began on Thursday night when the rapper took to Instagram to blast Access Hollywood for "chopping" her words during an interview to make it appear like she said her daughter Kulture calls someone else "mommy."
The since-deleted clip in question made its way to YouTube with the subject line: 
"Cardi Admits Baby Kulture Calls Someone Else 'Mommy' Because She Works So Much: It 'Feels Wack'"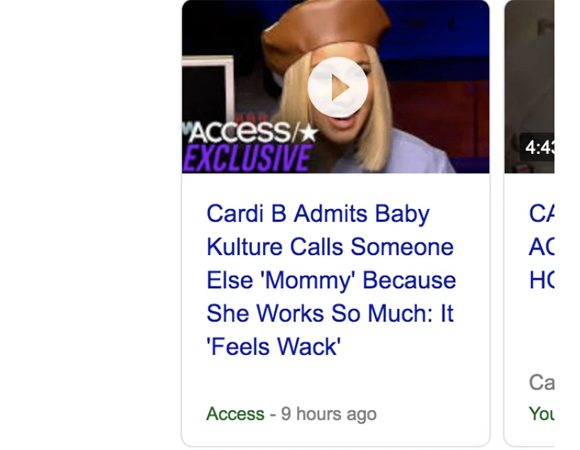 Well, according to the Grammy winner, that's not at all what she said — and she's now LIVID because she thinks someone at Access was intentionally trying to make her "look like a wack mom"!
In the expletive-filled IG rant, the 26-year-old explained she's upset because the answer they spliced her words from was actually a two-minute response about how she juggles motherhood and her career. 
Offset's wife said she told the outlet while she's very busy with work obligations, she still spends plenty of time with her kid. She recounted her answer on IG Live:
"A lot of people expect me to be in the studio, and then I gotta do other s**t, like I filmed for Rhythm + Flow, I filmed for Hustlers, I'm working on f**king Fashion Nova… I'm sorry if I take time of my day that I could be five hours in the studio, but spending five hours with my kid… Yes, I could have somebody babysit my kid, but it's like, it's a whack feeling when your kid don't f**king… not even trying to f**k with you and try to call somebody else mommy."
Hmmm…
Her answer does suggest she's experienced the "wack" feeling of her daughter calling someone else "mommy" — but it could also mean she hasn't personally experienced it and doesn't want to.
Either way, Cardi had harsh words for Access Hollywood. Addressing the answer that was apparently edited for clickbaitery, she said on Instagram Live:
"That's not what the f**k I said. Don't use my motherf**king kid for clickbait bitch. Don't f**king cut s**t off, try to make me look like I'm a f**k-ass mom 'cause that's not something that I'm not."
Sounds like a sensitive subject for her!
Cardi's response got even more heated when she said she'd "spit" on the publication, adding:
"Access Hollywood, suck my whole d**k. Suck a d**k, I hope your f**king mom catch AIDS, bitch."
Umm…. Unnecessary!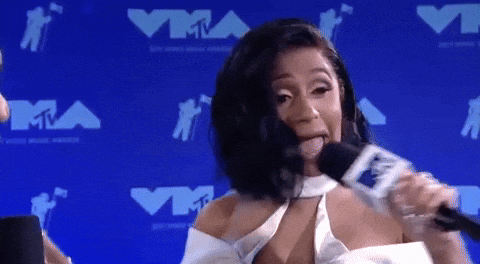 While fans understood why the Bodak Yellow artist was upset, many felt Cardi's response to Access Hollywood was a bit extra, particularly the AIDS comment. 
One user wrote on Twitter:
"i understand cardi b defending her child, believe me i do. however, her wishing that someone's mom, or anyone for matter, 'catches AIDS' is disgusting — there's nothing she can do will ever be forgivable for a vile, ugly, and spiteful statement like that."
Another claimed the comment invalidated Cardi's point, tweeting:
"I was all for Cardi's rant and really understood why a mother would be angry like that until she had to use AIDS as an insult which unfortunately invalidates everything she said. I hope she takes it back. She'll get backlash for it and she'll feed right into the haters again."
Meanwhile, another called the rapper's comment "gross and irresponsible," writing:
"Cardi couldn't come up with a better insult than wishing AIDS on people?! Contributing to the stigma of AIDS is gross and irresponsible."
That user ain't wrong. Be better with your burns, Cardi!
Other fans have been supporting the star for standing up for herself. At the end of her rant, the momma of one said she's not going to do any more press interviews in the future.
We'll see how long that lasts!
Watch her full, NSFW response (below).
Do U think her AIDS comment was a bit much?
Related Posts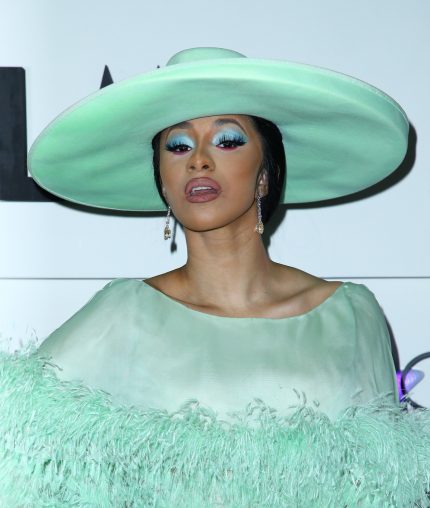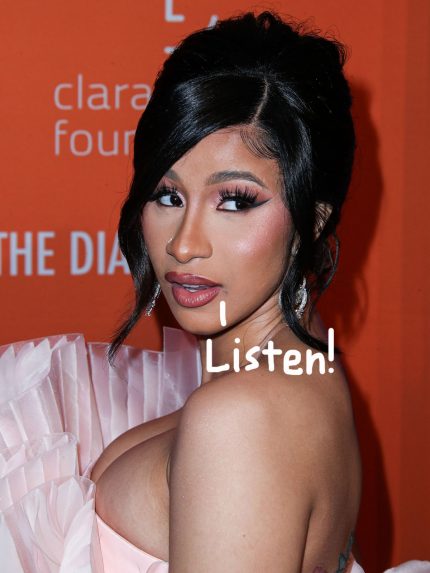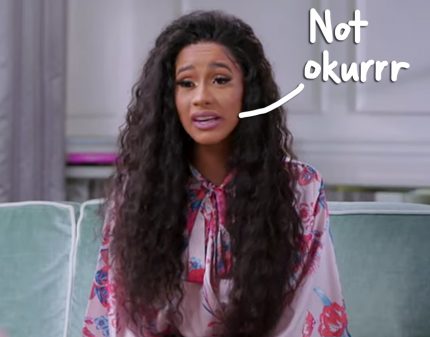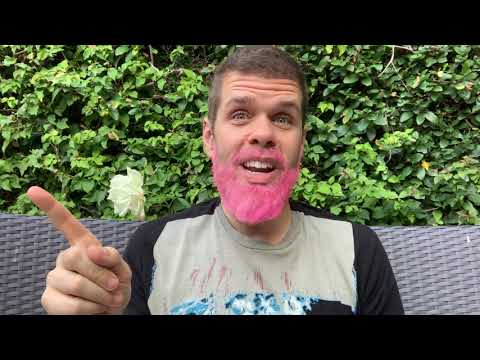 Source: Read Full Article