How did Kim Kardashian do on this weekend's 'Saturday Night Live'?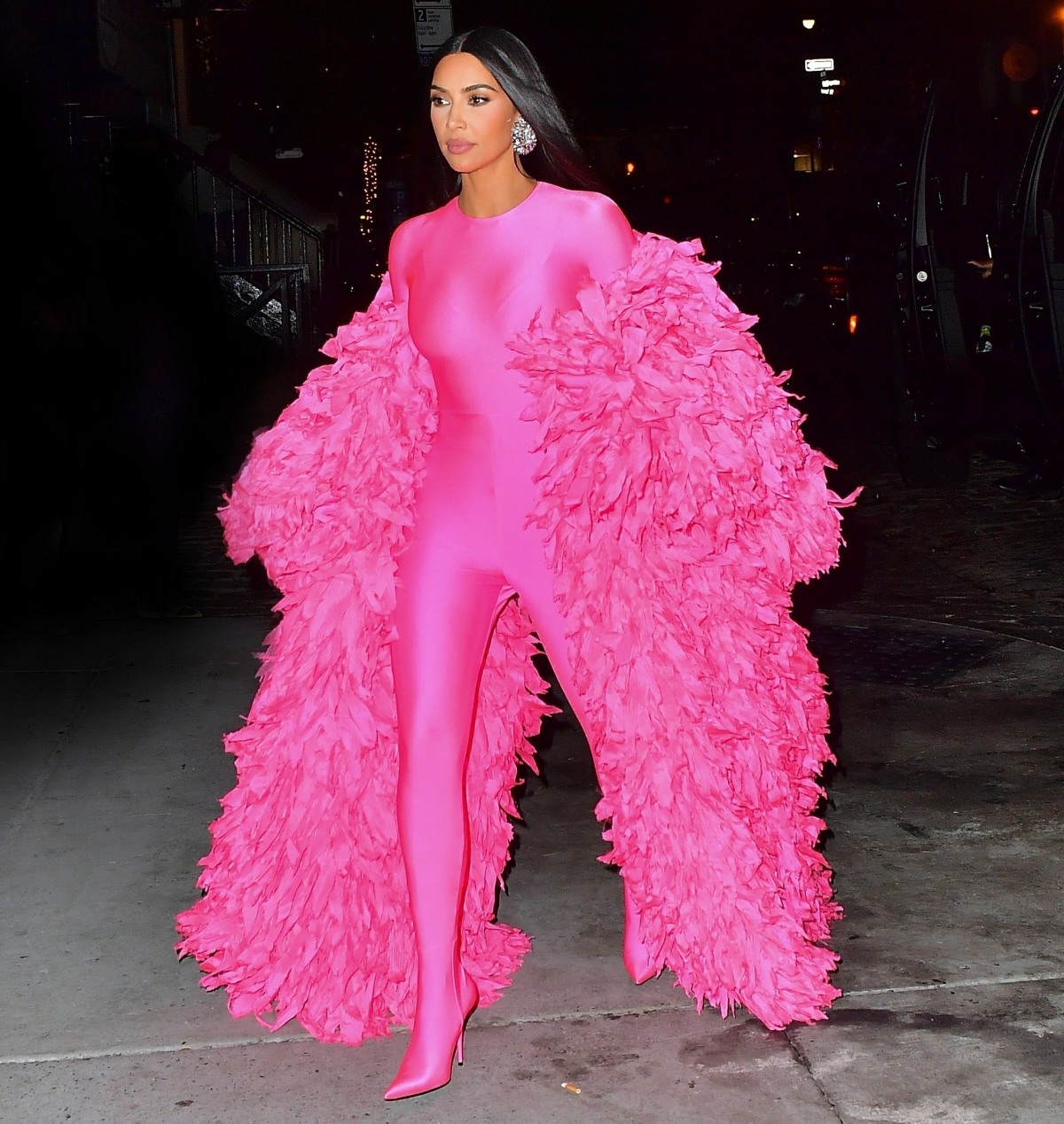 Here are some photos of Kim Kardashian out in New York on Saturday night, after her arguably successful turn as host of Saturday Night Live. Yes, she looks like a Muppet in this crazy outfit, but again, I'm not really hating Kim's dumb New York fashion tour. She was enjoying herself and it was fun to see her "street style" in NYC for the week. A lot of people are clutchin' pearls about how it wasn't cold enough in NYC for all of the heavy coats and giant feather-ruffle sleeves. To those people I say… please understand how coats work. These are grown women who can, you know, take off layers when they go inside. Kim wanted to be seen in a variety of crazy outfits and that's what she did. It's as simple as that.
As for Kim's SNL hosting duties, I watched some of the videos and I thought she was fine. She clearly had help from the writers with her opening monologue and she did a good job with it:
This was my favorite skit – I love when the women of SNL do these kinds of pretaped skits, and Kim was girlfriend who kept sleeping at the club. It was genuinely funny!
Kim and Aidy Bryant did "The Switch" which featured Khloe Kardashian and Kris Jenner. Y'all knew that they had to bring in the K-J fam.
I was surprised that they got so many people to do cameos in "The Dream Guy" skit – Blake Griffin, John Cena, Amy Schumer, Jesse Williams, Chris Rock, Chase Crawford and former Bachelorette contestant Tyler Cameron (who I thought was Rupert Friend!!).
There were more skits, of course, and you can see them here. Kim was fine – she didn't knock it out of the park, but she was funny and the writers gave her some good material.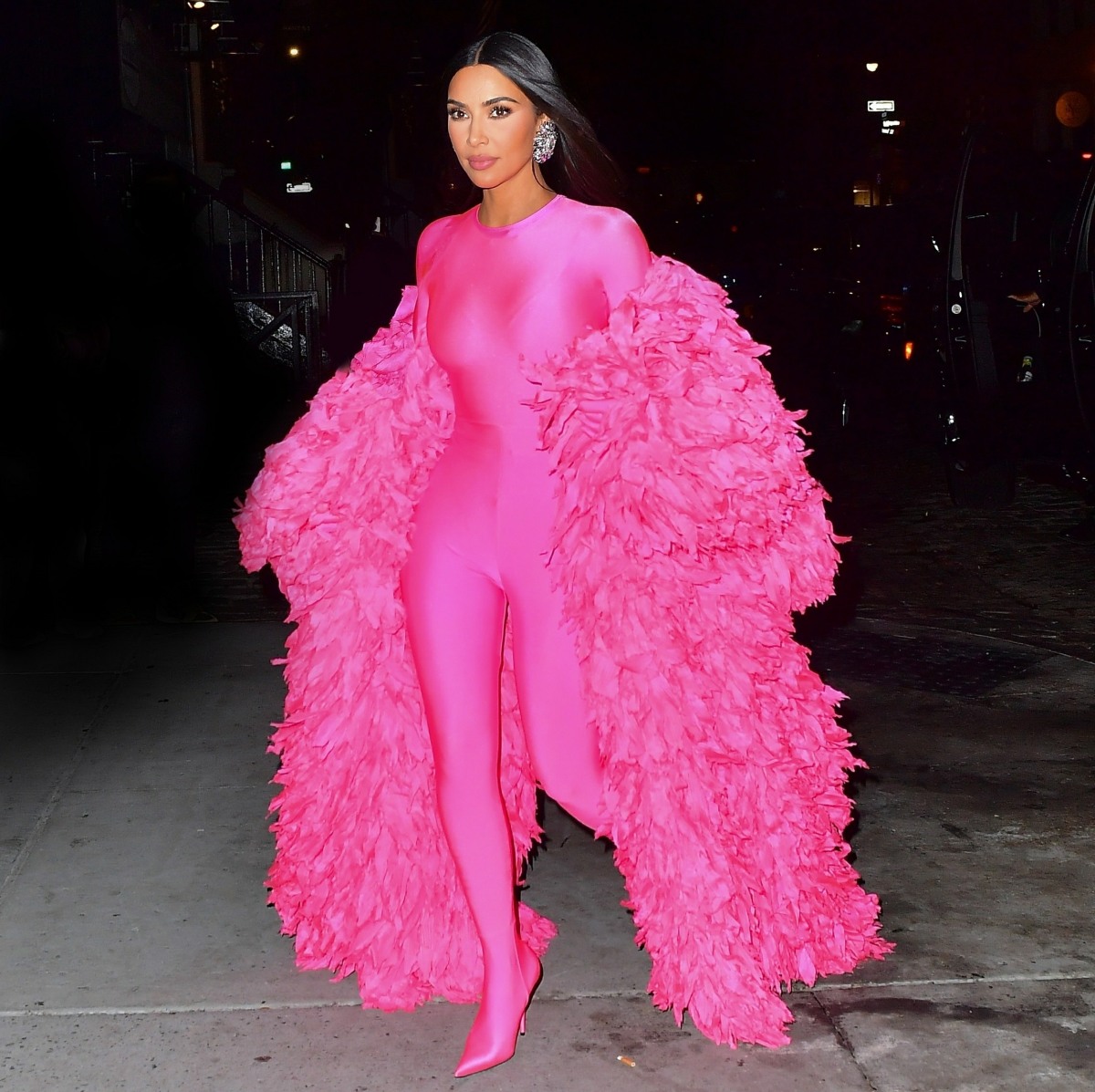 Photos courtesy of Backgrid.
Source: Read Full Article